Before we even arrived in Benin we were hearing about a fabulous beach resort about an hour from Cotonou called Casa del Papa. We've been meaning to visit for a while, but it didn't happen until last weekend, when I had a festival to attend for work in a city nearby. Andy and I packed up Flynn (and his ridiculous number of necessary supplies) and headed off.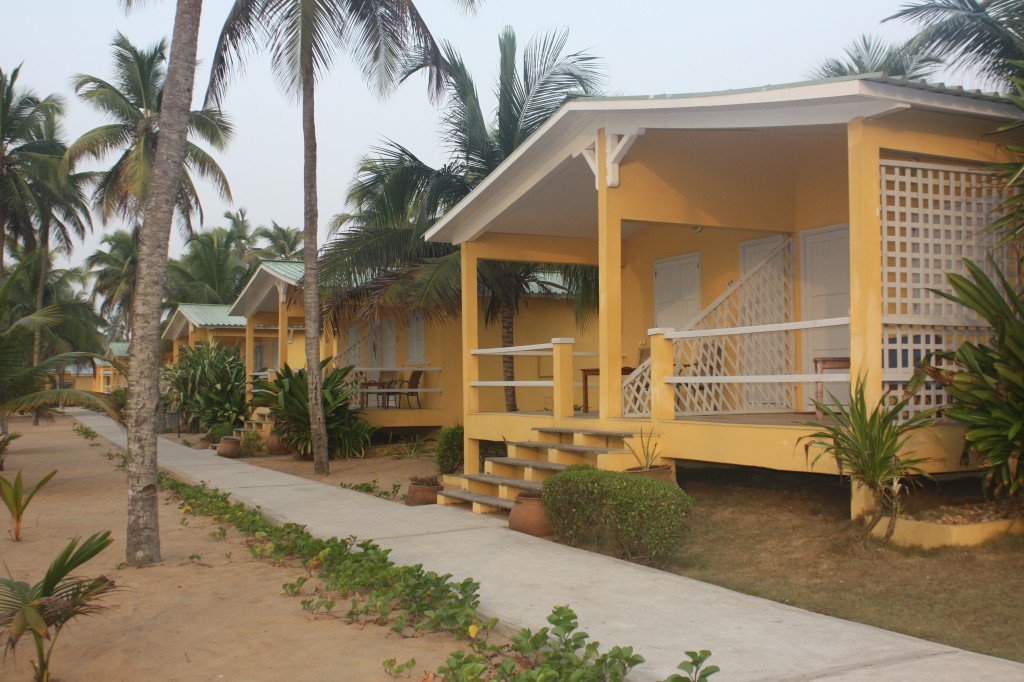 These lovely little bungalows have porches looking out on the ocean. Unfortunately this time around we picked a room on the lagoon side of the resort. We'd heard the ocean side was nicer, but we didn't really care whether our windows looked out to lagoon or ocean. However, we hadn't known that the rooms on the lagoon side don't have porches. Darn. Lesson learned.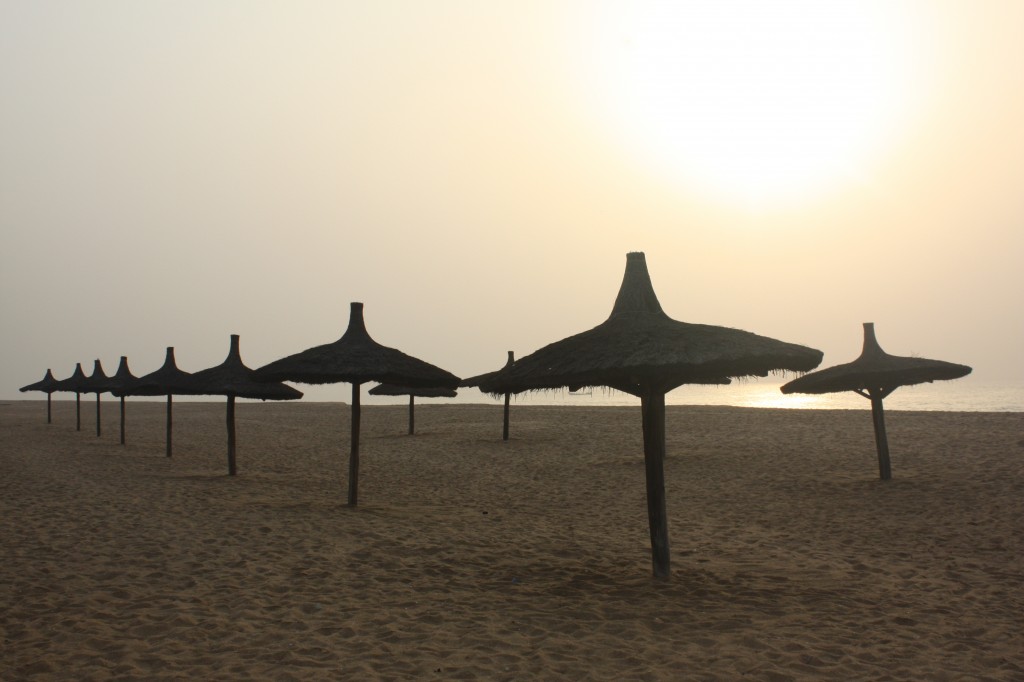 A waving red flag told us that it wasn't safe to swim in the ocean, but that was okay because there were three pools surrounded by lounge chairs. Even better.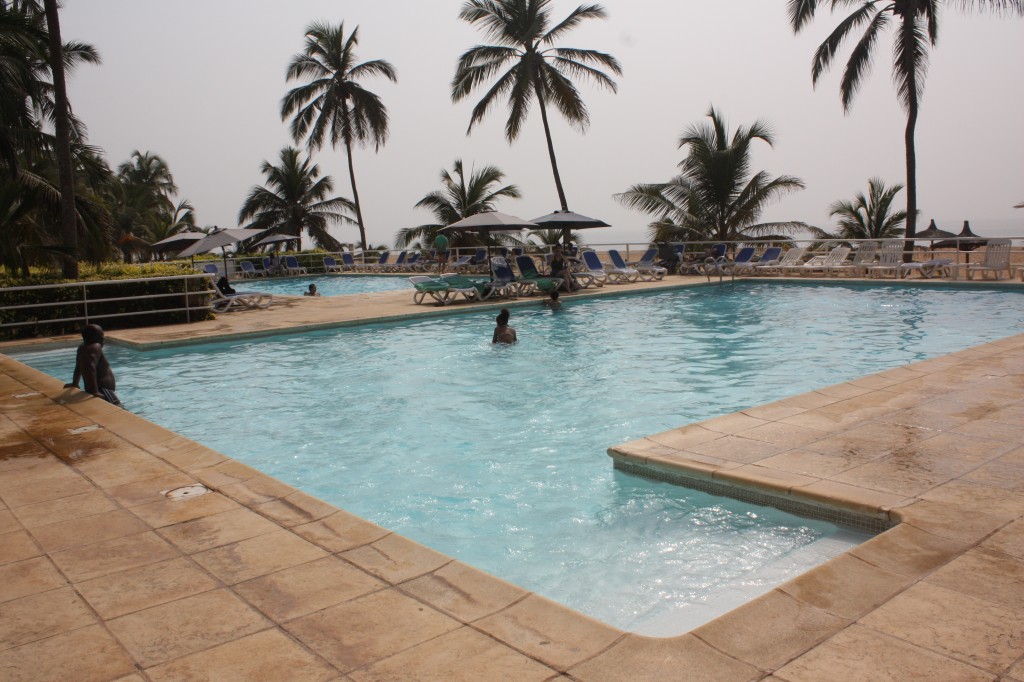 Bar service was available at the pool, and then meals were served at this outdoor restaurant. I enjoyed a delicious seafood pasta that wasn't even all that overpriced.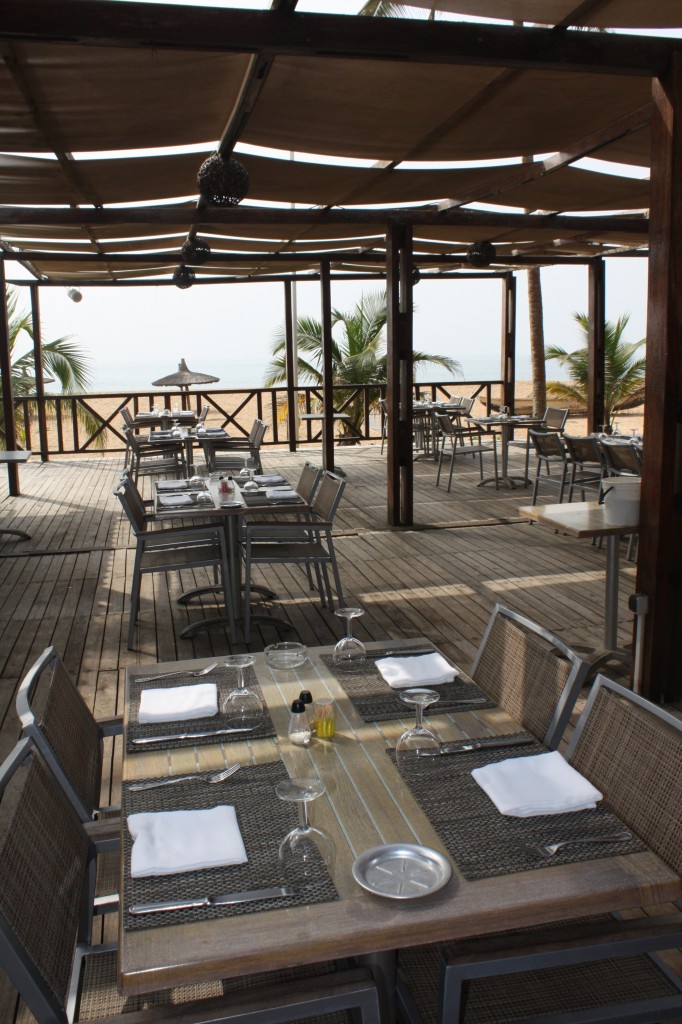 Since we stayed for less than 24 hours this time around we only enjoyed the pool, but there are also canoes, kayaks, tennis, mini golf, bikes, four-wheelers… plenty to do to fill a weekend.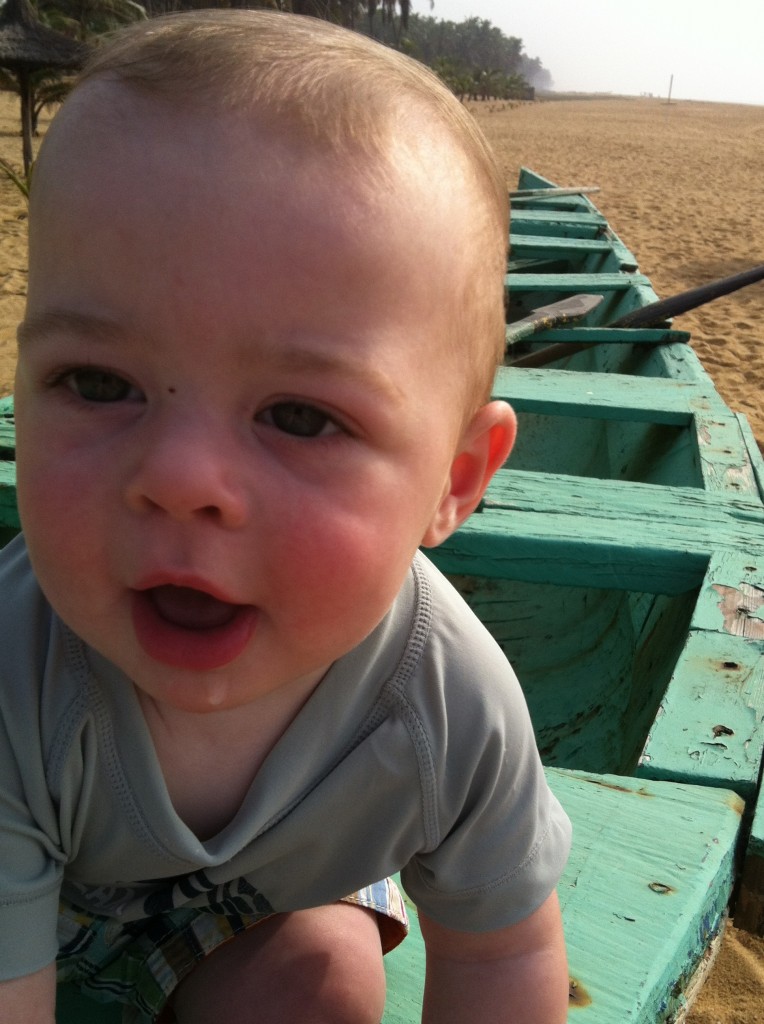 While nice, it's not exactly a four-star resort. (The management realizes they should supply shampoo in the bathrooms, but it comes in tiny bottles that have clearly been used again and again for years, for instance.) Still, we'll take it. We're already planning another longer visit  in February when my mom is in town. And yes, we'll be shelling out the extra $20/night for a porch where we can sit listening to crashing waves.