There are few things in life that Andy and I love as much as a bargain.
We go to dinner at ungodly early hours just to get slightly discounted pizza.  At the grocery store we're loyal to whatever brand is on sale (and if our five cent discount doesn't ring up, you better believe the cashier is going to hear about it). Even at outlet malls we head straight to the sale racks. Heck, we even got our dog on sale. (Abbey, if you're reading this, you're very cute and we love you very much, but your behavior has greatly depreciated your market value. Sorry. It's true.)
So you would think that hotel loyalty programs would be something we'd be all over. You stay at the same chain regularly and eventually you get some free trips. Pretty cool. And truth be told, we are already daydreaming about all the points we'd rack up by putting Andy up at a Residence Inn rather than Oakwood when he's finally able to accept an A-100 offer. But that stay will be business. When it's pleasure, we just can't bring ourselves to do it.
Here's the problem: the only thing we love as much as a bargain is an authentic, interesting experience. And hotels with loyalty programs — generally big international chains — just don't usually do it for us.
When we were looking into housing options for Nice, we first picked out a Sheraton. It was close to our language school, and it looked pretty nice, and better yet, because we'd be staying so long, we'd get triple the points. Sweeeeet. We tried and tried to convince ourselves to book it, but in the end we couldn't. It just seemed so… sterile.
Instead, we found a charming small place called Hotel Armenonville — a former mansion turned into a family owned and operated hotel.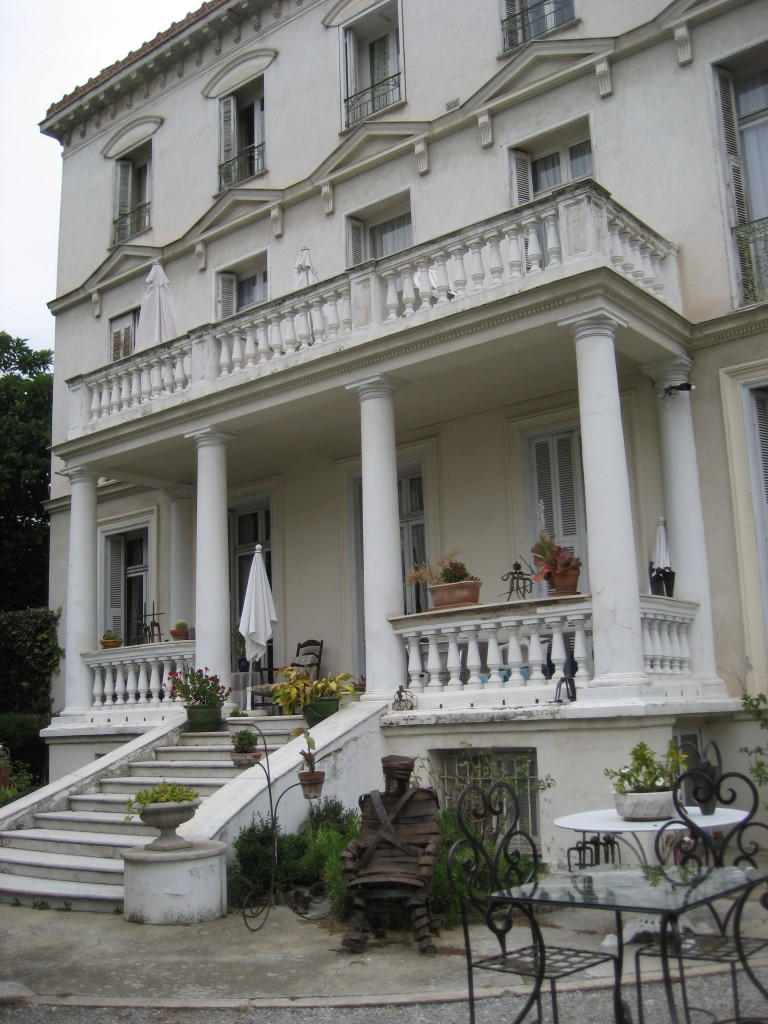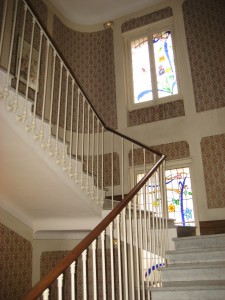 We spent our first week in Nice there. It was lovely, although during two days of torrential rains we did find ourselves wishing there was a hotel restaurant or room service. Our B&B days may be behind us…
For our weekend in Marseille, we picked The New Hotel – La Pharo, part of a smallish chain with a dozen or so properties exclusively in the Francophone world. Architecturally, I always love the combination of old and new, so modern interiors in this historic building really did the trick for me.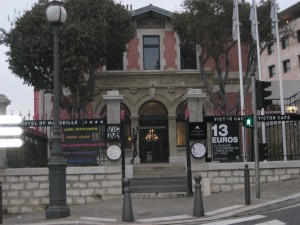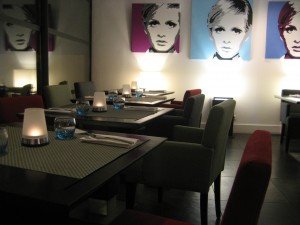 Then, for the second half of our stay in Nice, we opted for the totally unique Hotel Windsor, a boutique hotel whose rooms were designed by local artists.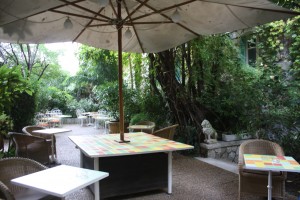 They gave us a choice between two rooms. The first was really fascinating: everything, from the floors to the ceilings to the bed, was gold. We loved it but ultimately opted for this room, which seemed a bit more livable.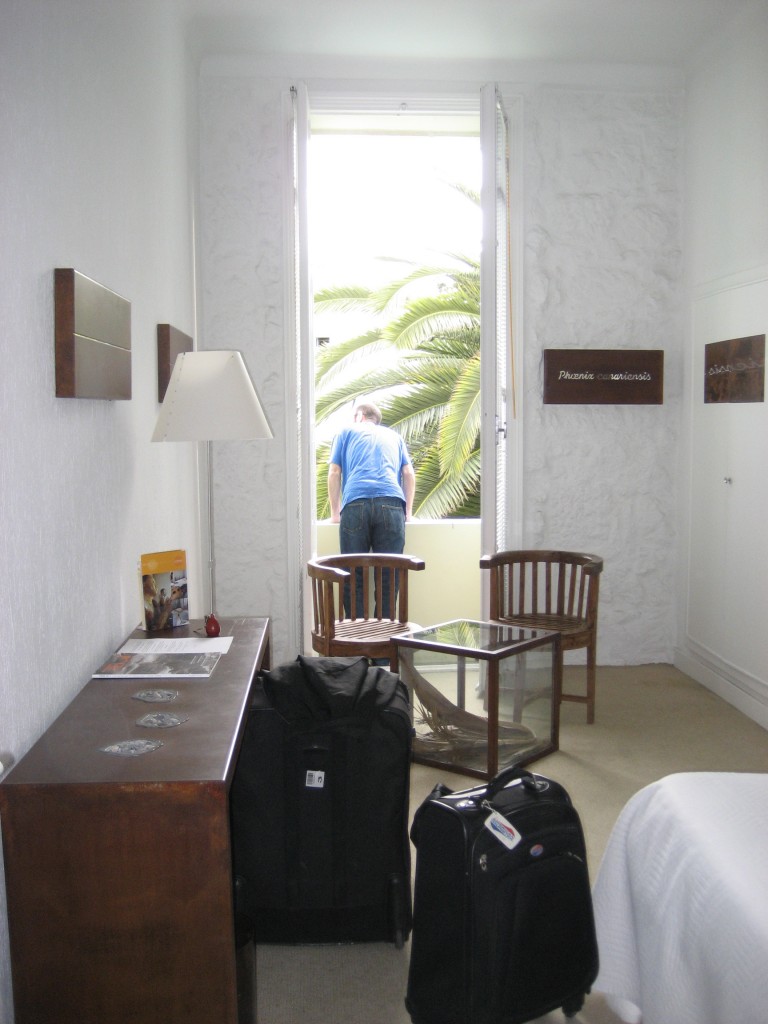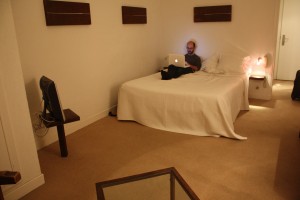 We liked all of our hotels and had a great time, but, truth be told, we're still pining for all the loyalty points that could have been. Sigh. Are we being totally unreasonable here? Have you had wonderful authentic experiences at big chains? Convince us.
P.S. More about the trip to come.