We've been continuing to ignore thinking about our upcoming departure as much as possible because, well, we're happy in Guadalajara. We don't really want to go. But now, we must finally accept that the end is near.
We must accept this because we finally have tickets for the plane that will take us away. One of our cars has already shipped off. The other is going soon too. We'll be spending the weekend getting ourselves organized for our pack out next week (scheduled for the last possible day they would let us get away with).We aren't replacing lightbulbs when they burn out. Flynn is done with school. We are scrounging through our refrigerator and cabinets to try to use up the last of our food. We are resisting the urge to even go to Costco. The milk we're buying at the regular grocery store won't expire until after we'll be gone.
And also, we've taken our last trip.
Our last trip was over the Fourth of July weekend. Along with two other families (hello DiploDad!), we rented a private villa in the beach town of Manzanillo, about a 3.5 hour drive from Guadalajara.
Terrible view, eh?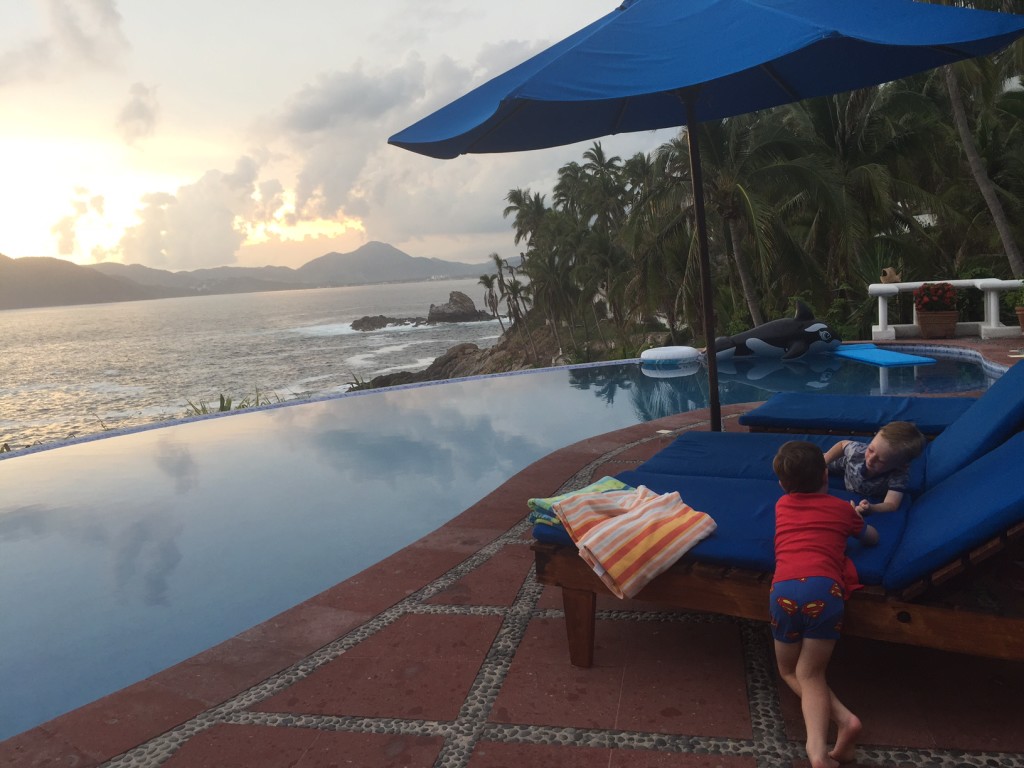 And did I mention the house came with a private chef?
And lots of space for hanging out.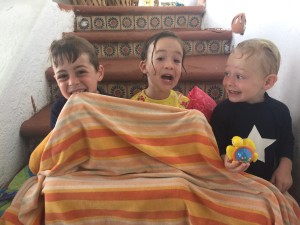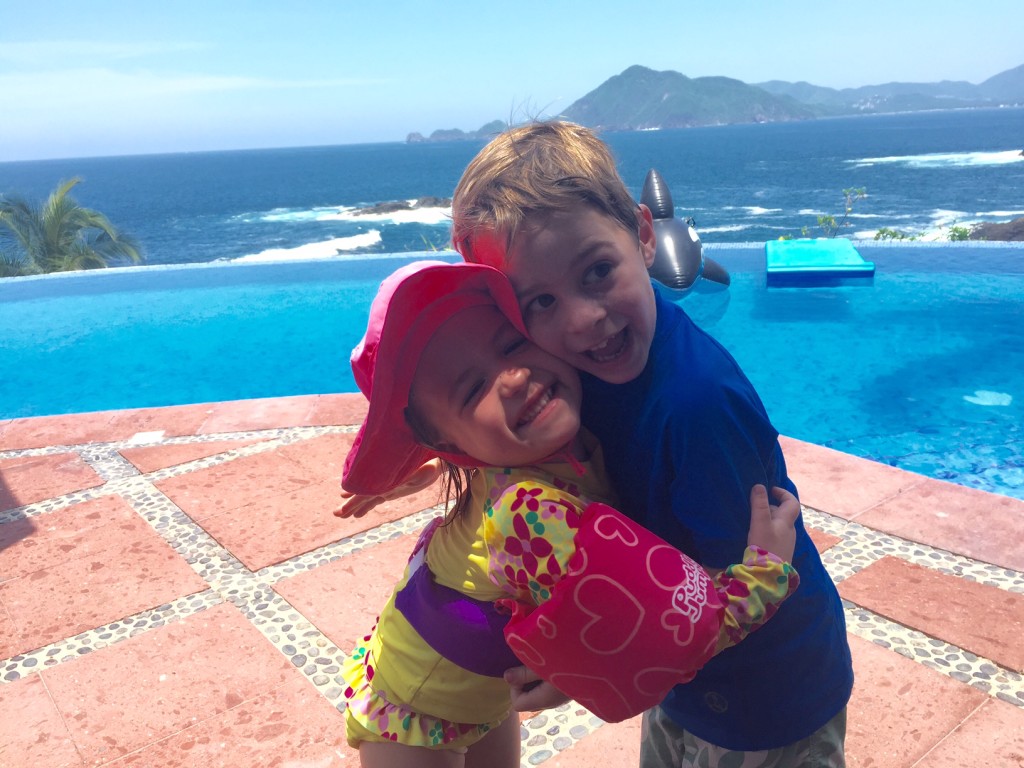 And studying sea critters.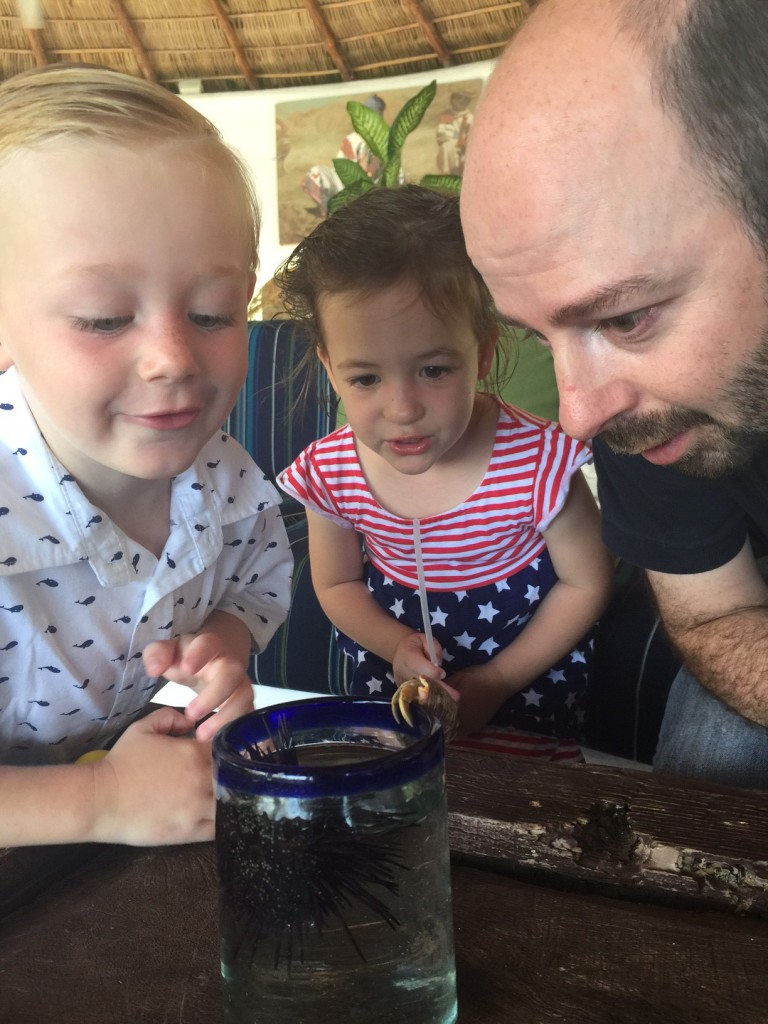 And hanging out some more.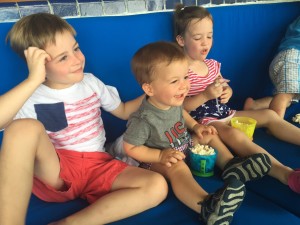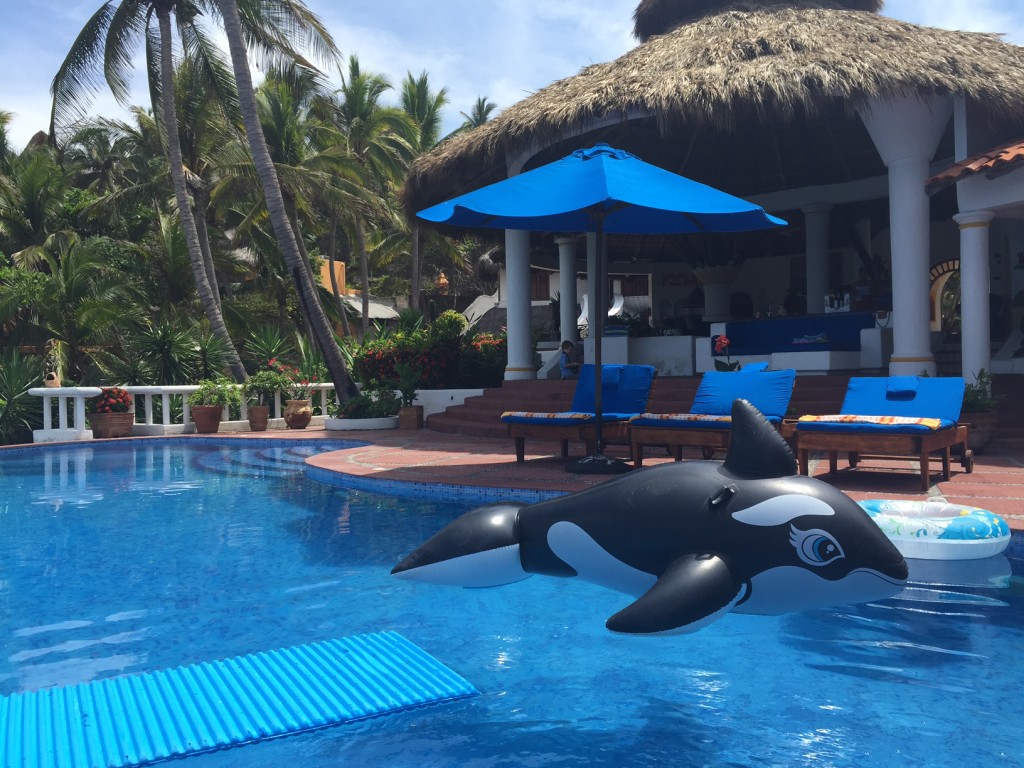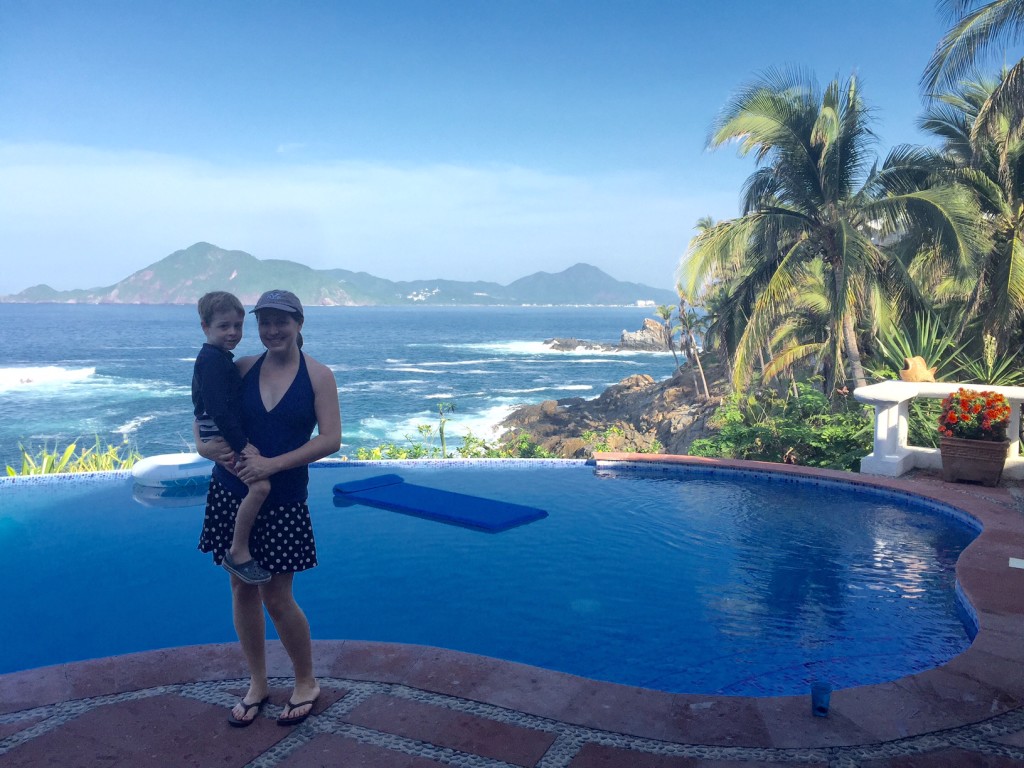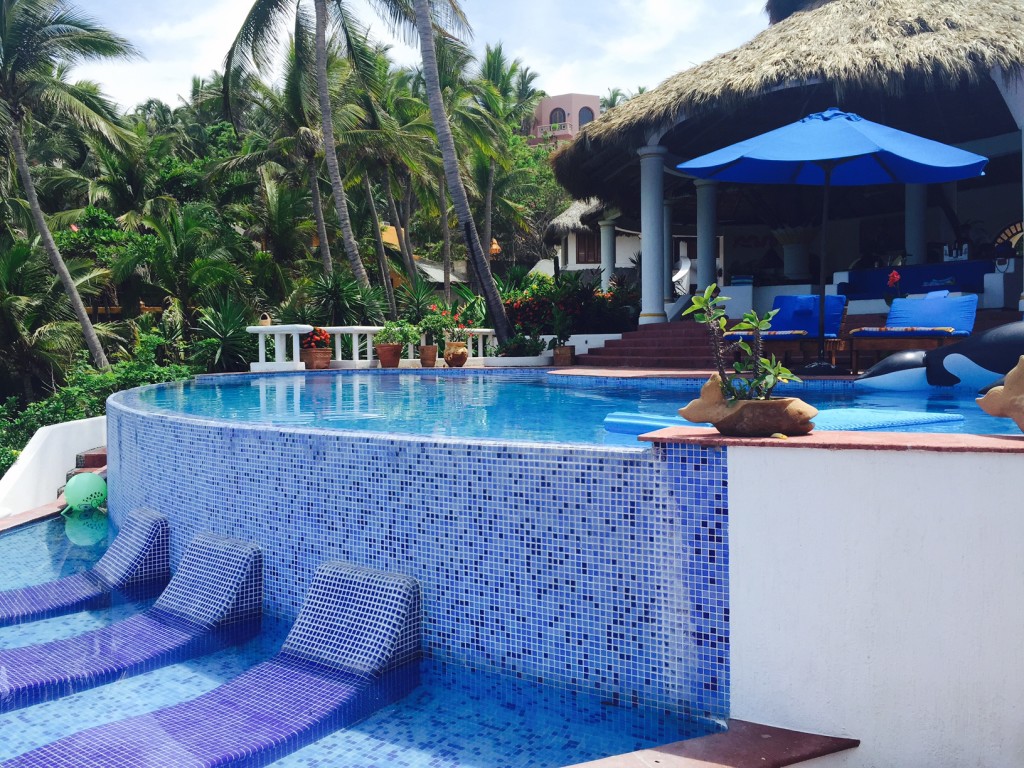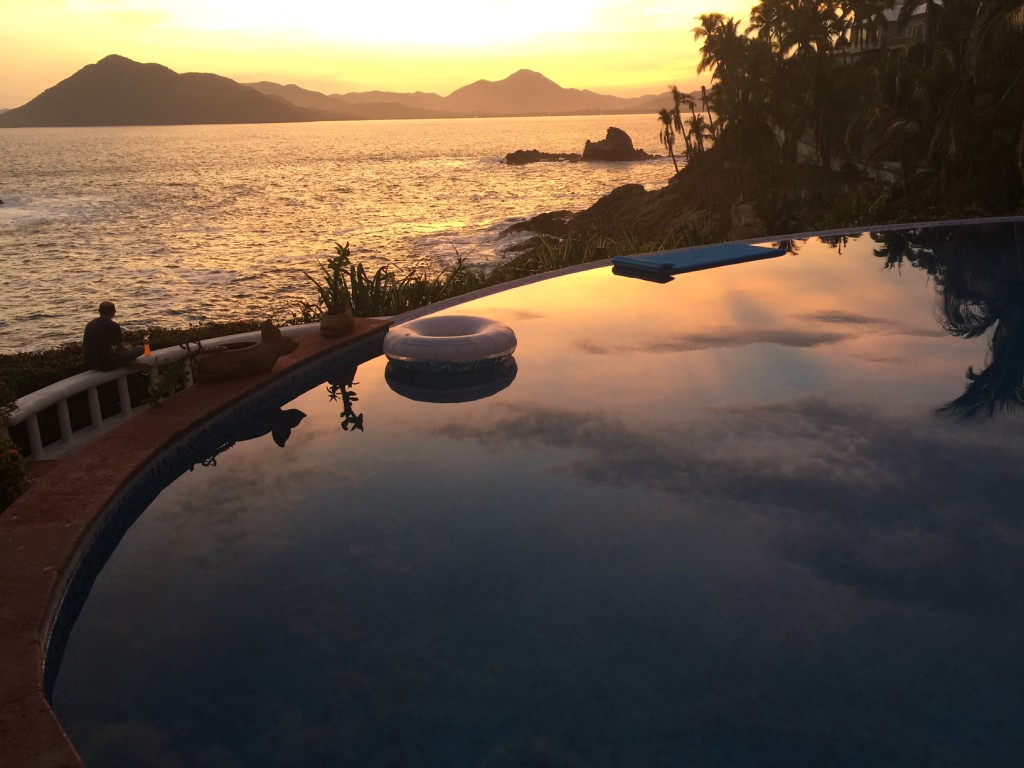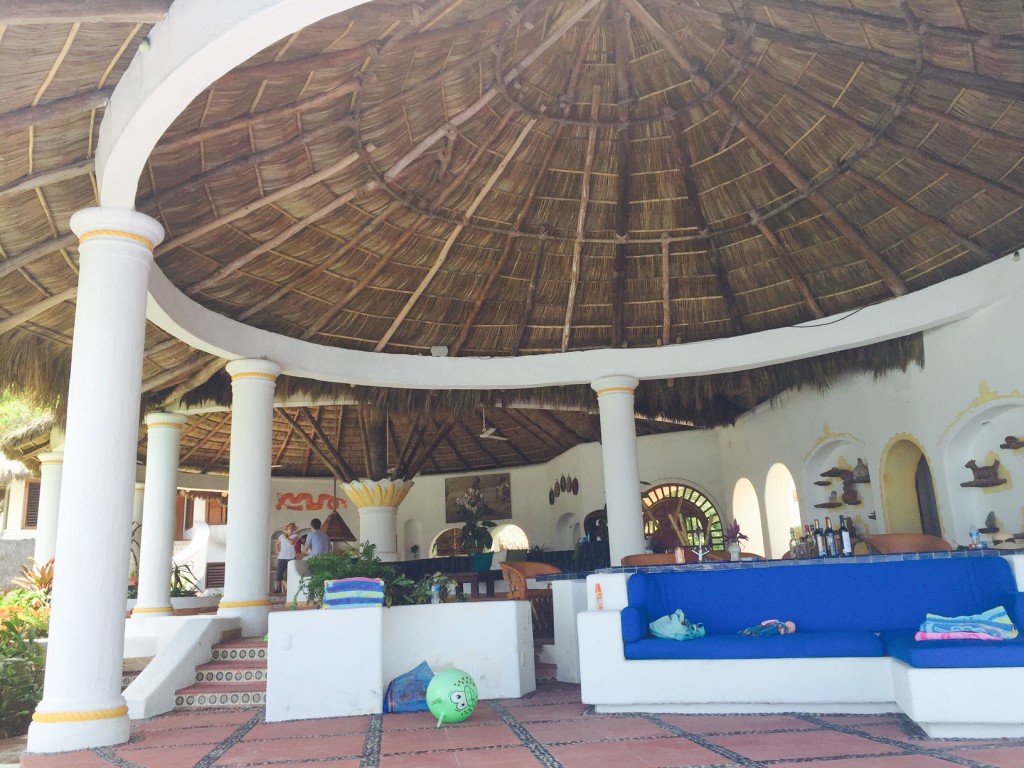 As if the private chef and lovely home weren't already enough, we also brought along our nanny. And so did the other two families. So we had nine adults looking after five children. Overkill? Nah.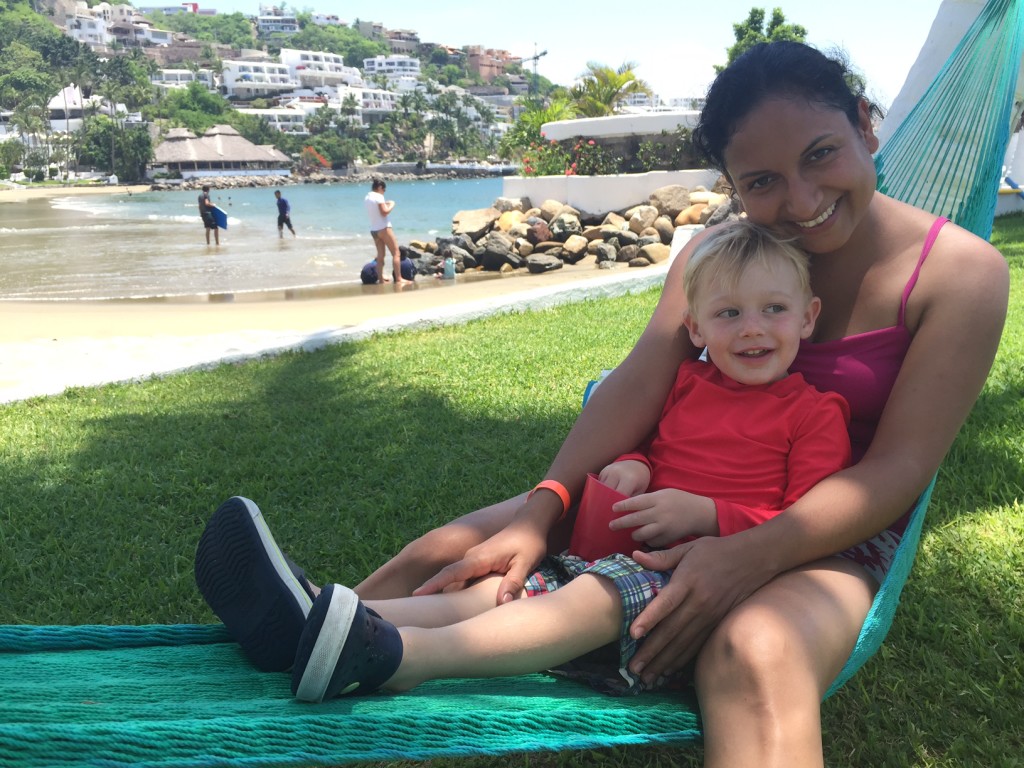 A good time was had by all. Except maybe that inflatable whale.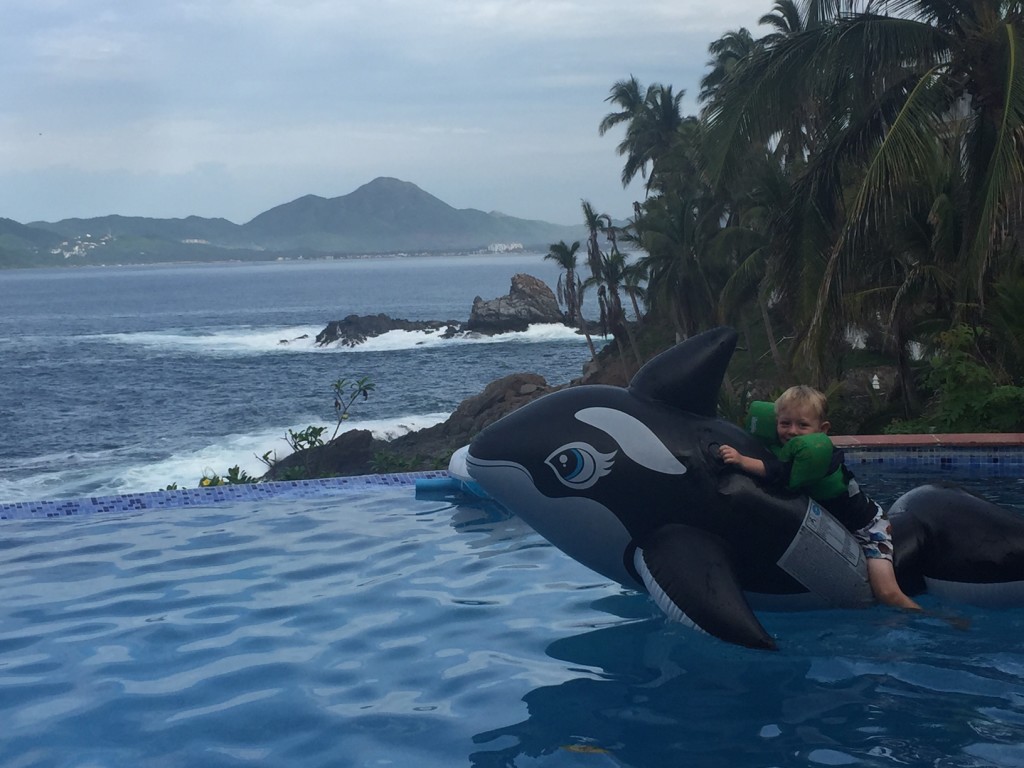 Now, we're back from vacation, and back to reality. Back to the reality that we're leaving this place where we've been so happy. We've been so busy enjoying it all these last two years that we haven't stopped by as often as we should have to tell you, our dear three loyal readers, all about it. Apologies for that. But trust us, Guadalajara is incredible. Come if you ever can!
The beauty about the Foreign Service lifestyle is that with every goodbye comes a hello. Much as we dread leaving Guadalajara, we're looking forward to spending some time stateside. And we're excited about discovering India too. We're sad yet excited at the same time.
Well, most of us. Curiously, Flynn says he isn't at all sad to leave Mexico, despite having carved a space for himself here perhaps better than any of the rest of us, fluent Spanish speaker that he now is and all.
"Not even a little bit sad?" I ask him.
"Nope," he tells me.
"Why not?"
"Because every place we go will always be better," he explains. "India will be better than Mexico, and where are we going after that?"
I tell him that we don't know.
"Well, that place will be better too," my five-year-old assures me.
I sure hope he's right.