We spent a whirlwind three days recently in the lovely town of Oaxaca, Mexico, right before the teacher protests turned violent and the U.S. Department of State forbid us employees from going.
When we were there, we saw plenty of signs of non-violence protest: hundreds of teachers, supporters and their families camped out in tents on the Zocalo day after day; everyday Oaxacans reading the news for updates (like below); our taxi driver expressing his disappointment about the whole situation which had kept the community's children out of school the past month; and more.
We're sad to read about the turn the protests have taken in this wonderful small community. Our thoughts are with them all. But hopefully, peace will return for the community members, and you too can safely visit Oaxaca soon!
These shots are from Mercado 20 de Noviembre–a lovely indoor food stall spot for a quick lunch of tlayudas or whatever else. Quick, casual and delicious, so perfect for those traveling with kids!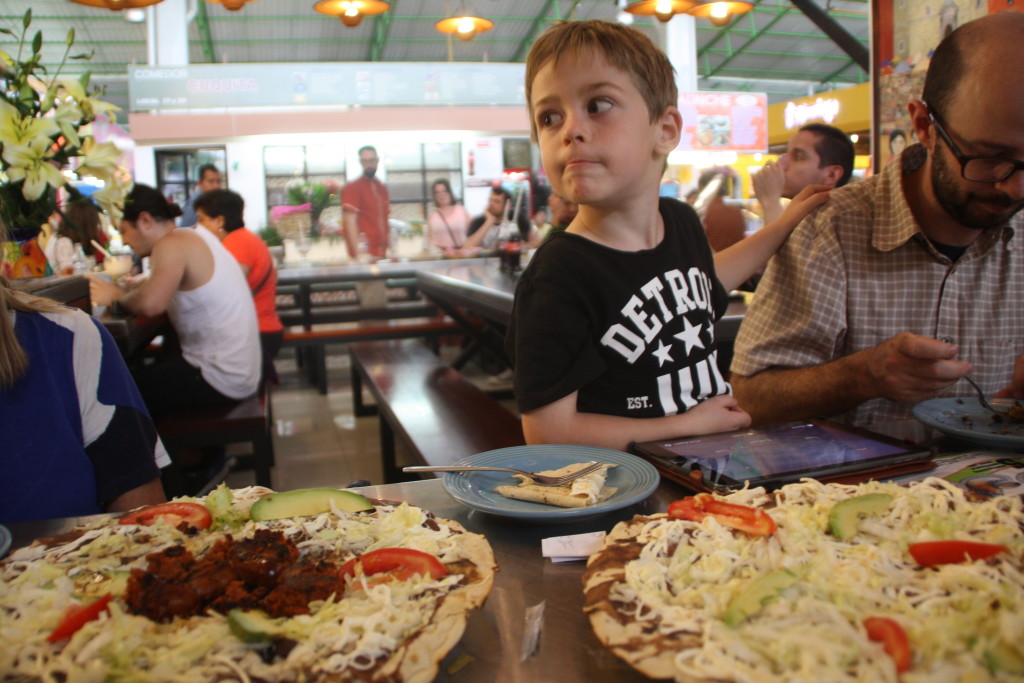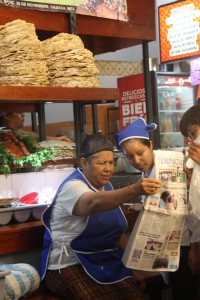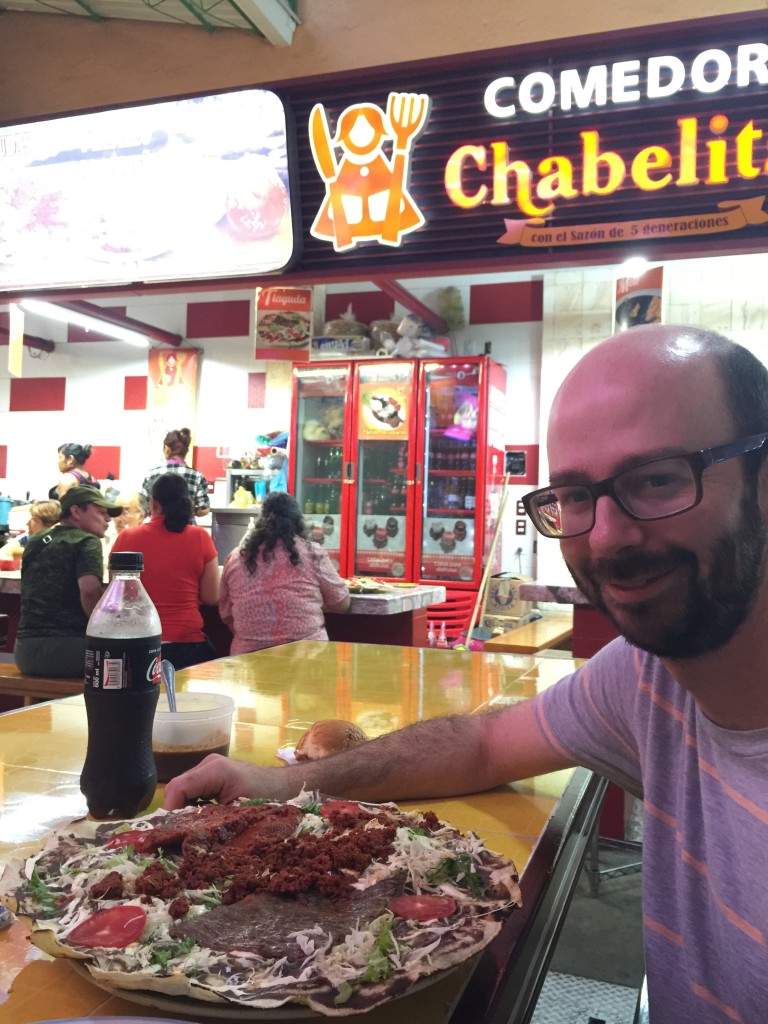 We chose to stay down by the Zocalo, thinking it was the center of town. It's probably the center of the real Oaxaca, but if you're looking to be more in the tourist heart of town, look a bit further north, near the Templo de Santo Domingo.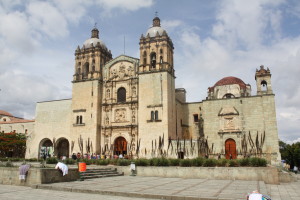 Up there, there are lovely streets like these ones.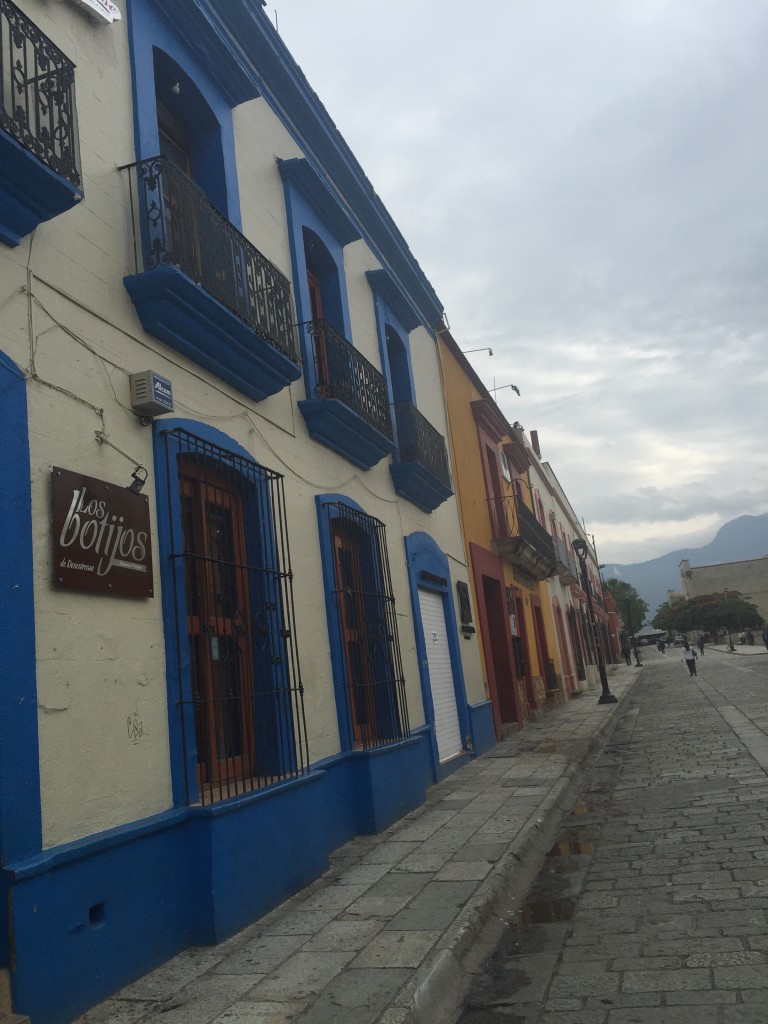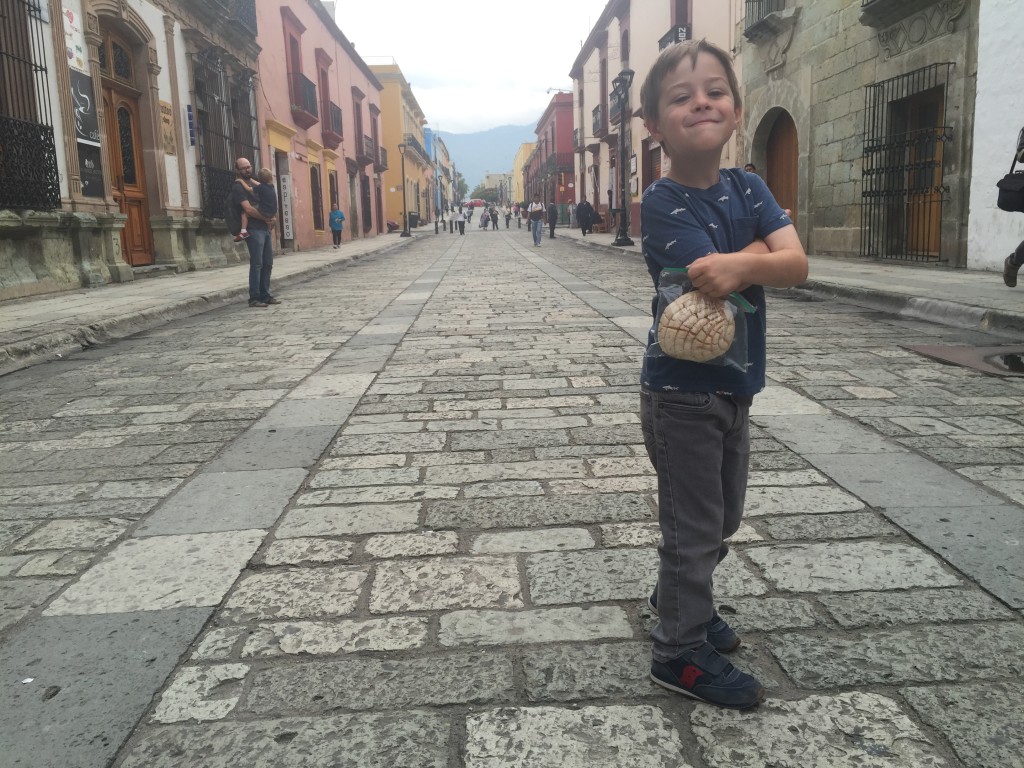 And fancy galleries like this.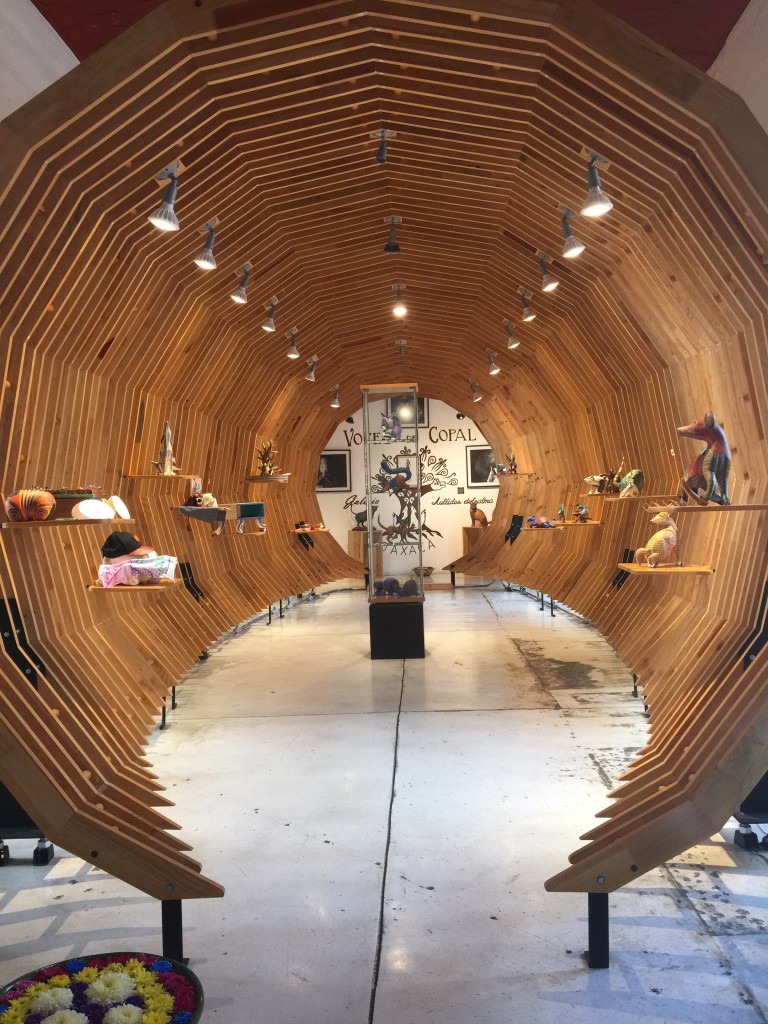 But throughout Oaxaca, you'll find lovely colors.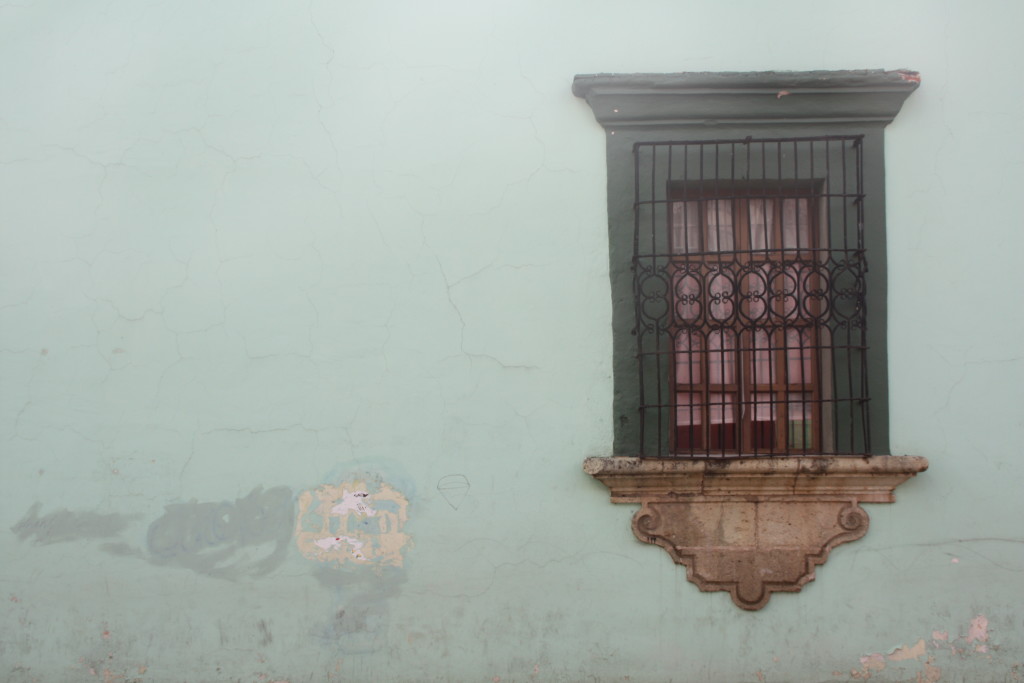 And of course, carpets!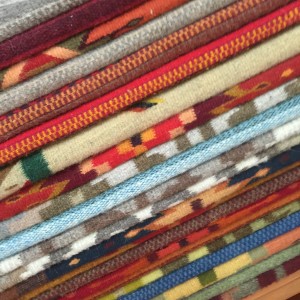 One thing I wish I'd better understood before going, though, was that while there are some carpet shops in town, if you're serious about Oaxacan textiles, you really need to travel the 45 minutes or so to the small rural community of Teotitlan del Valle, where all these carpets are made. It's really incredible to see. Nearly every house you pass has a loom and a small display selling their goods.
I went twice: first with En Via, an amazing responsible tourism organization that uses tour funds for small loans for the women you visit. We got invited into several real homes to learn how the rug making magic happens. We had the chance to buy from these women, but not to really shop much more.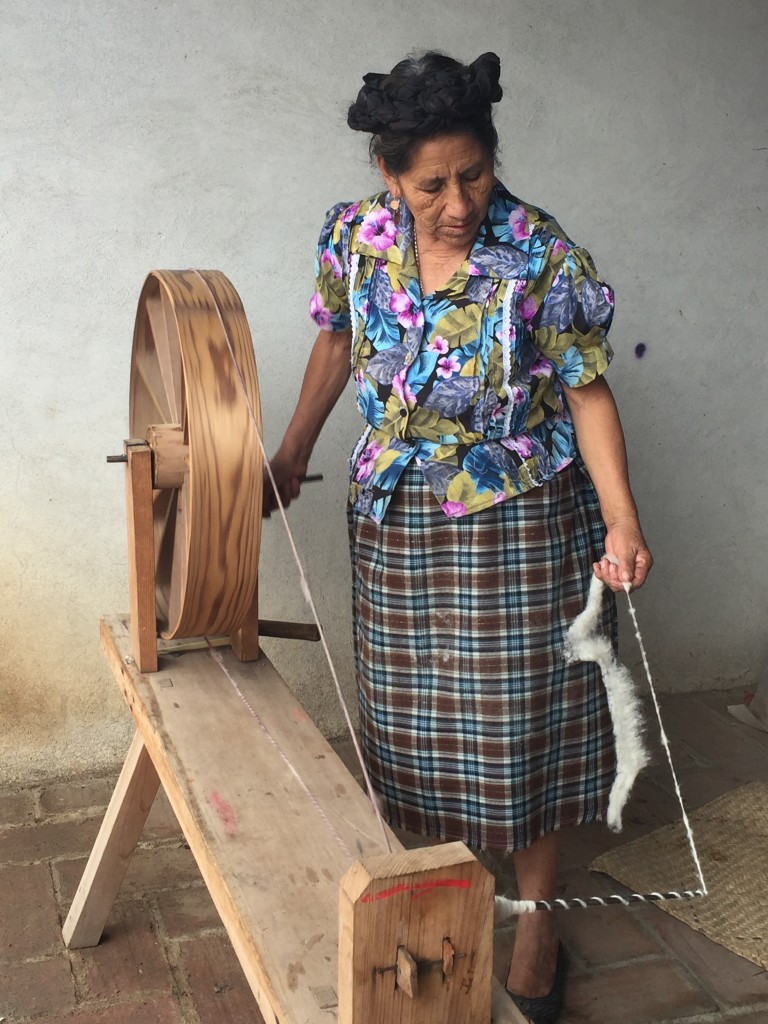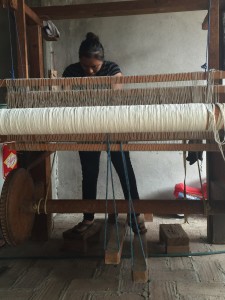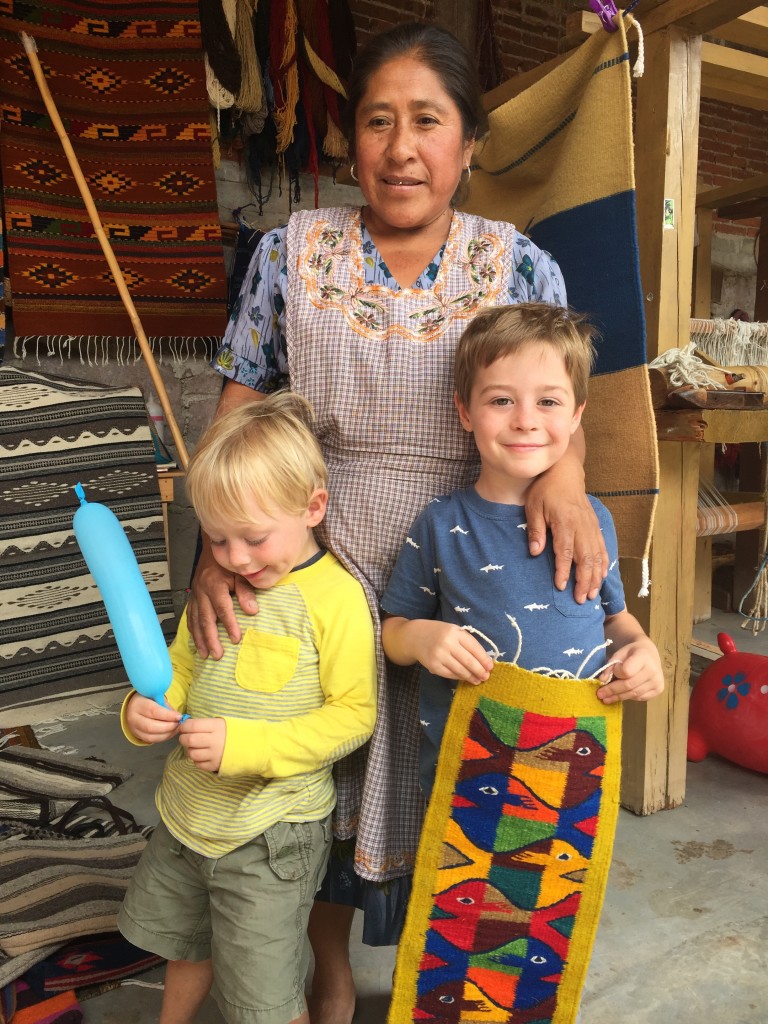 So, I headed back to the town again in a private taxi. I looked into tour groups and vans, but since a private taxi arranged by my hotel was going to cost only $8/hour, that seemed like the better option. And indeed it was! My driver took me to private homes, small shops and larger operations too. I regret that I didn't make any major purchases, but to be fair, I do already have a few Oaxacan rugs bought at expos in Guadalajara.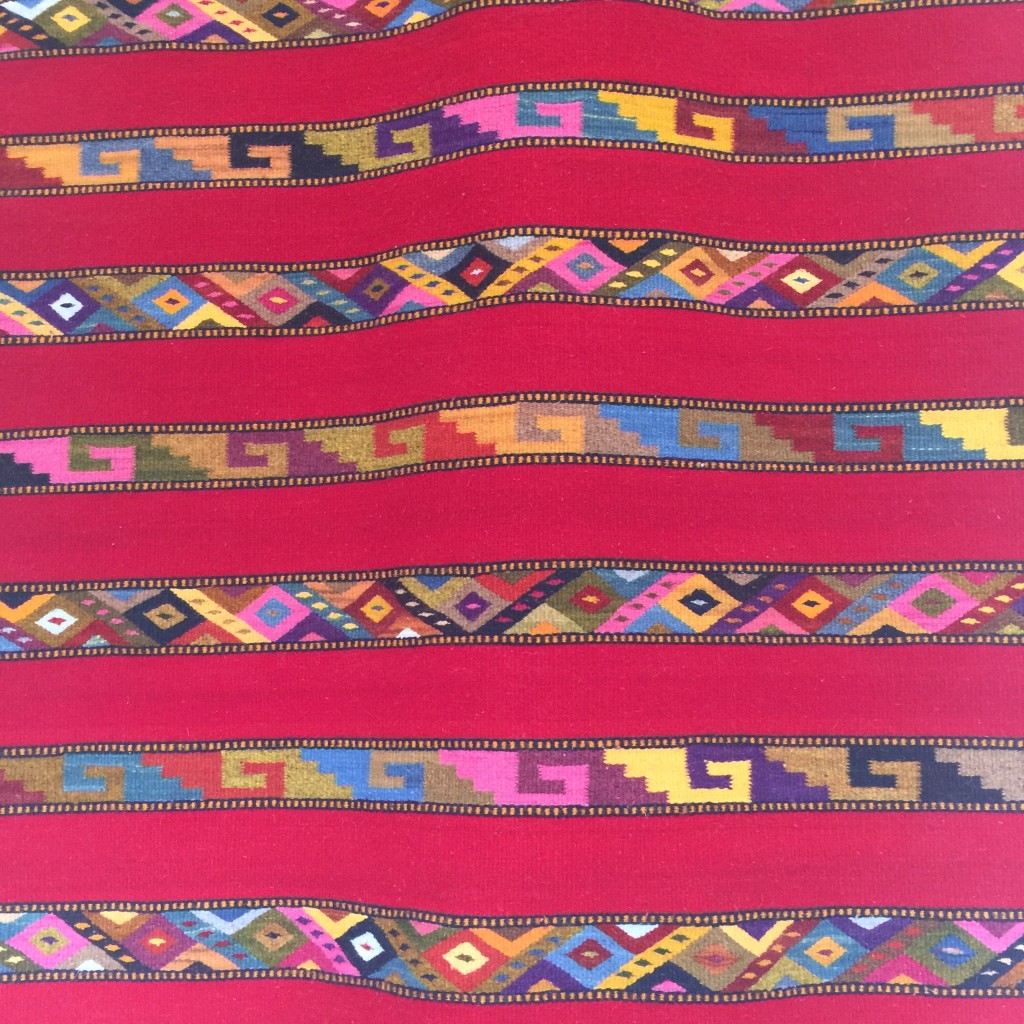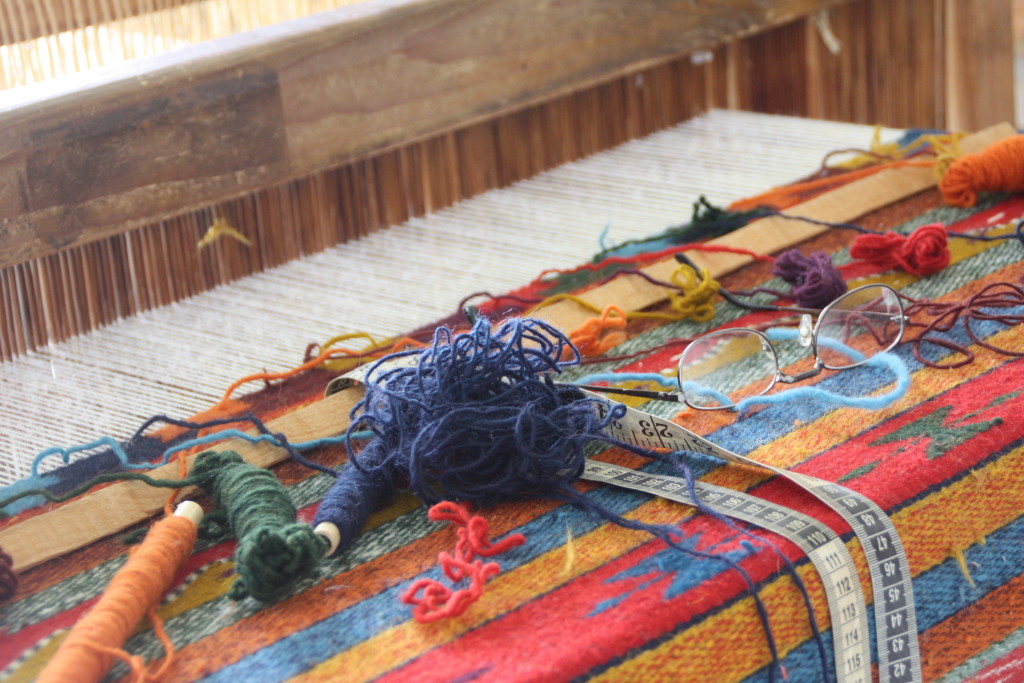 Another must in Oaxaca is chocolate. There are stores all over making chocolate right before you. Mayordomo is the most famous. There are several branches, but this one has a play area in the back for kids–take note!
The chocolate is a little chalk-like to eat–it's really meant more for drinks or cooking. Try the hot chocolate or the malt they can make for you on the spot, and buy some mole for the road!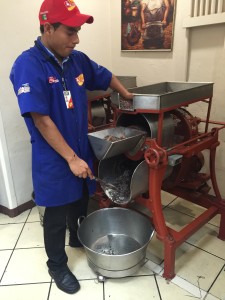 There are so many day trips you can take from Oaxaca. Because we were traveling with young children, we chose to stay fairly close and only went to see the ruins at Monte Alban, about a 20 minute drive away. Our trusty $8/hour taxi driver friend took us and waited around for our return.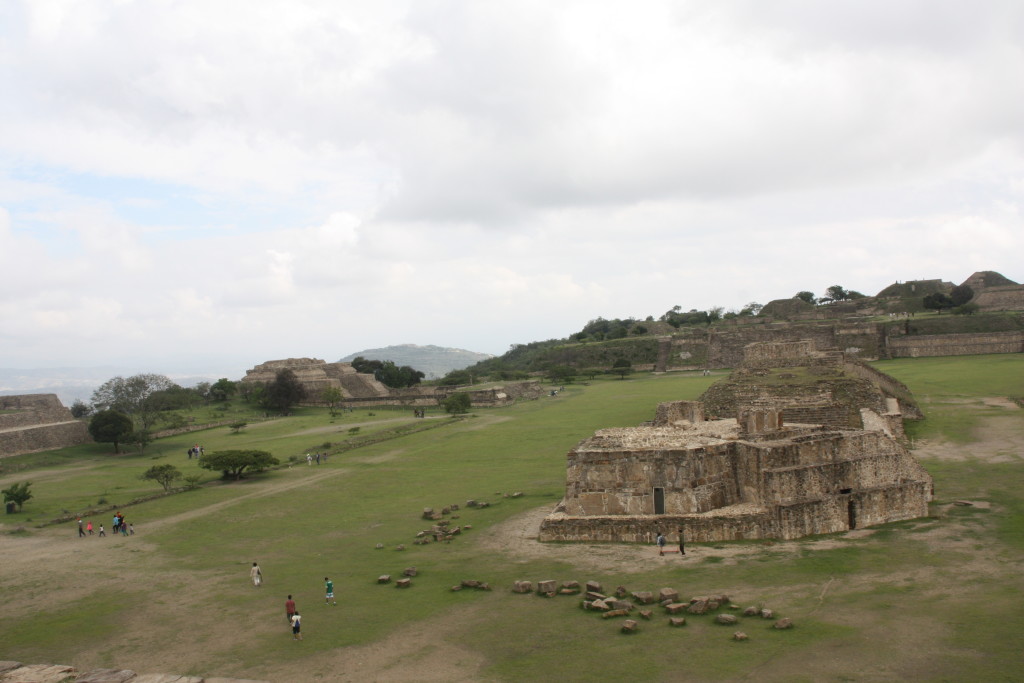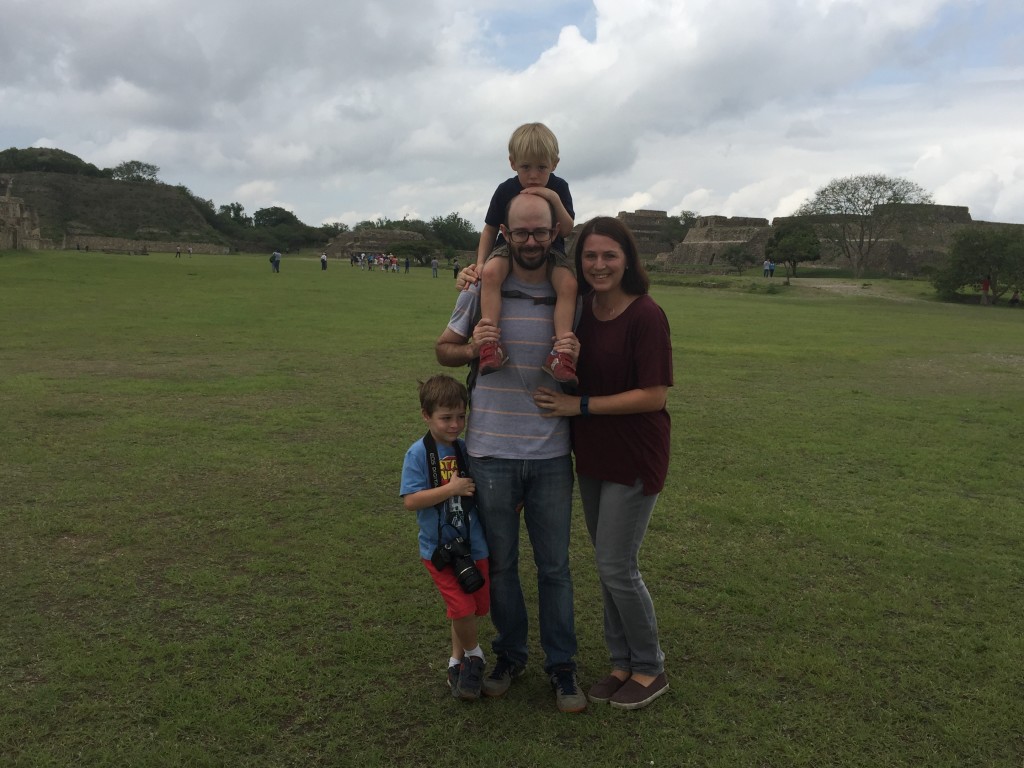 We took a popsicle break, of course.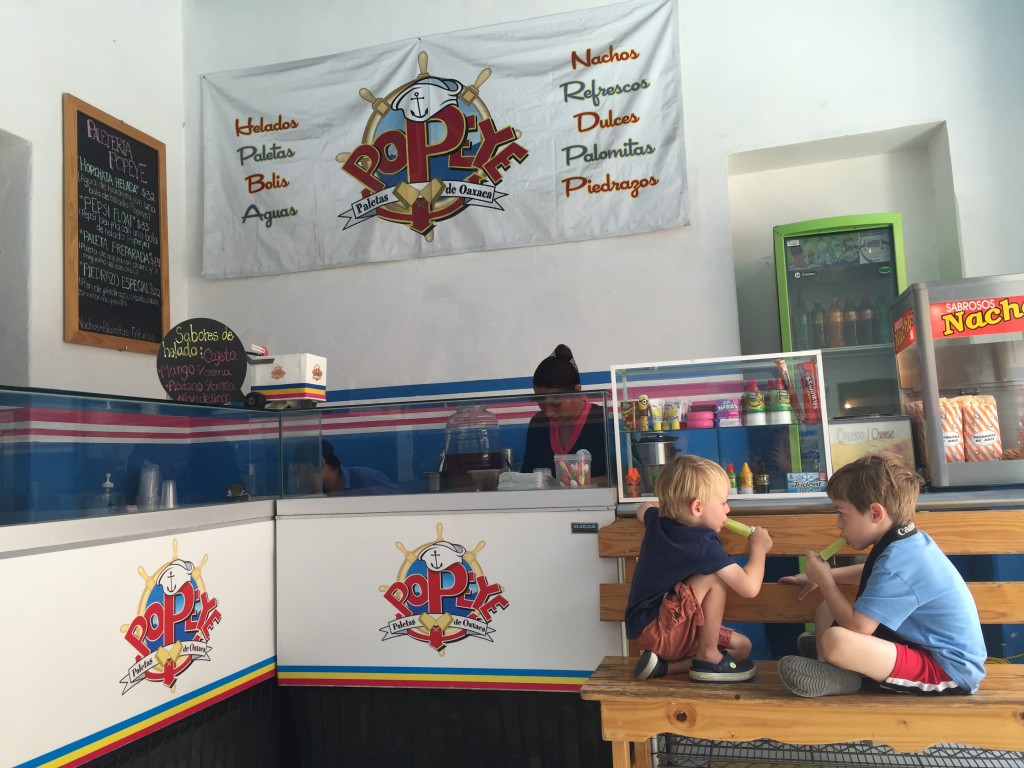 And shopped.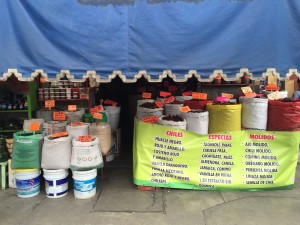 And bought this.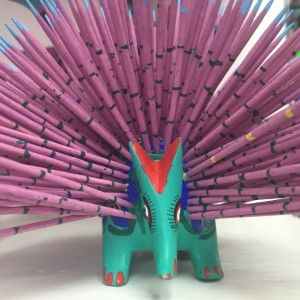 And explored.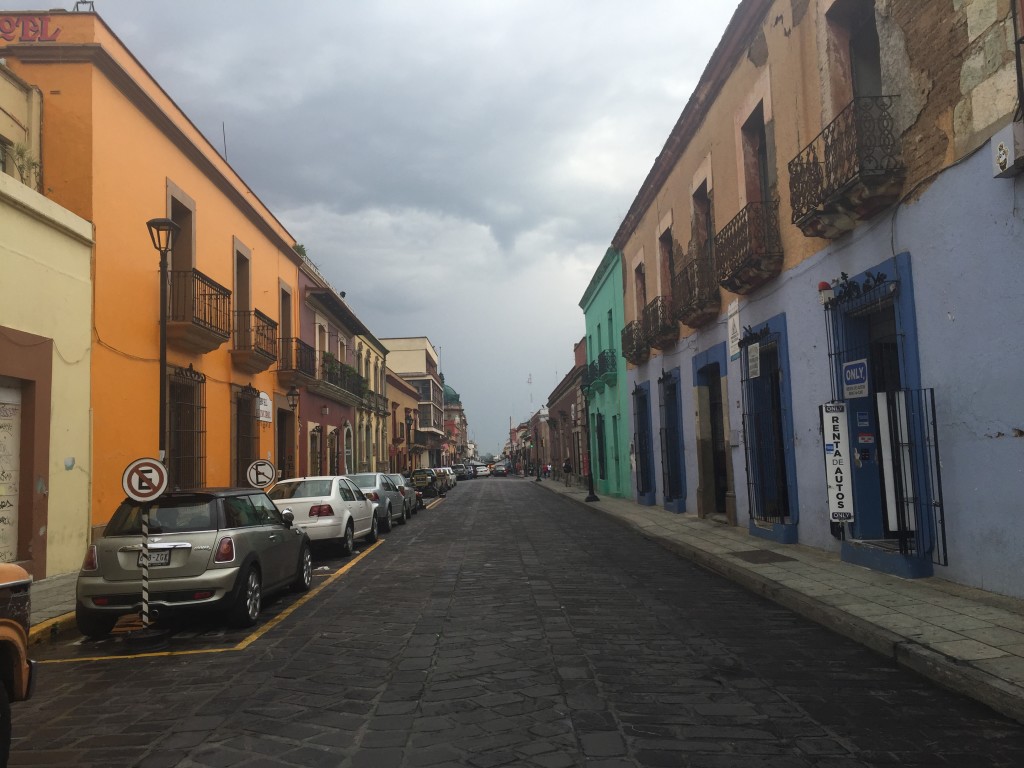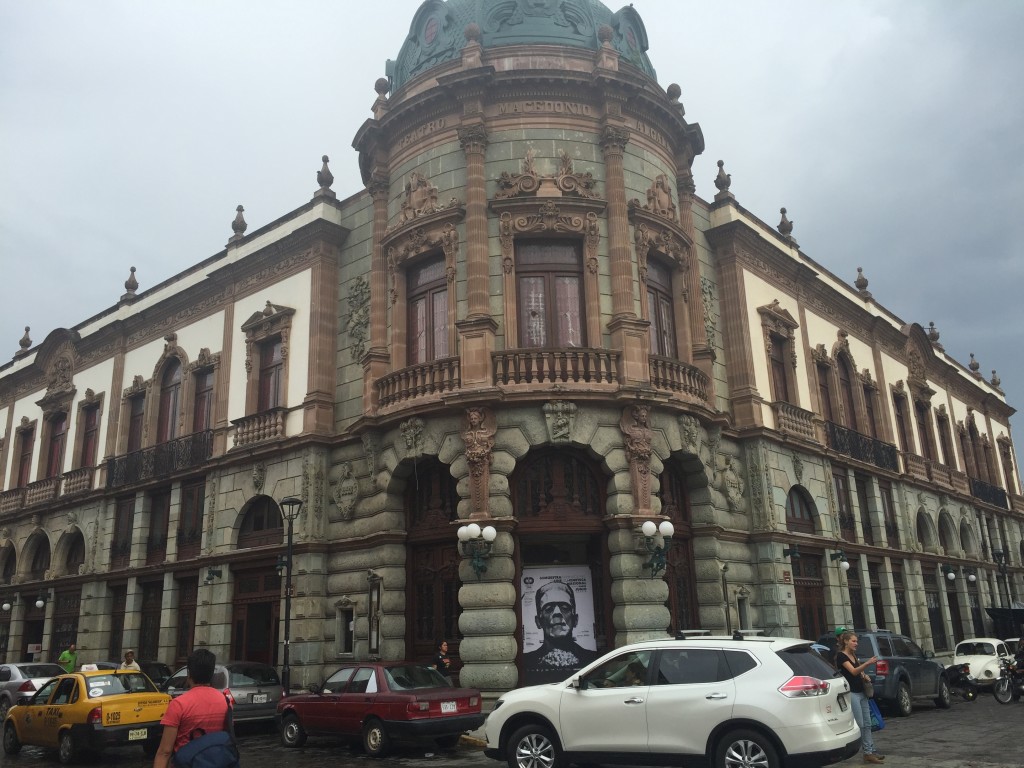 And of course, ate street food. Aside from the market already mentioned, the area around the Zocalo is your best bet for street food like this. Most stalls have little tables and stools set up even.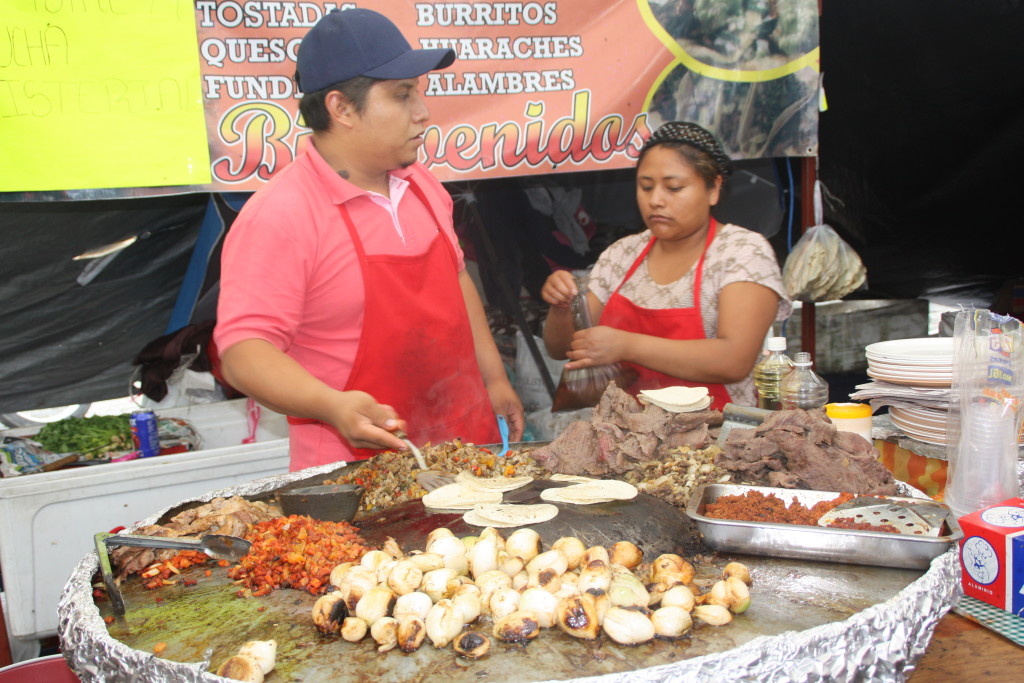 It's really a lovely small city.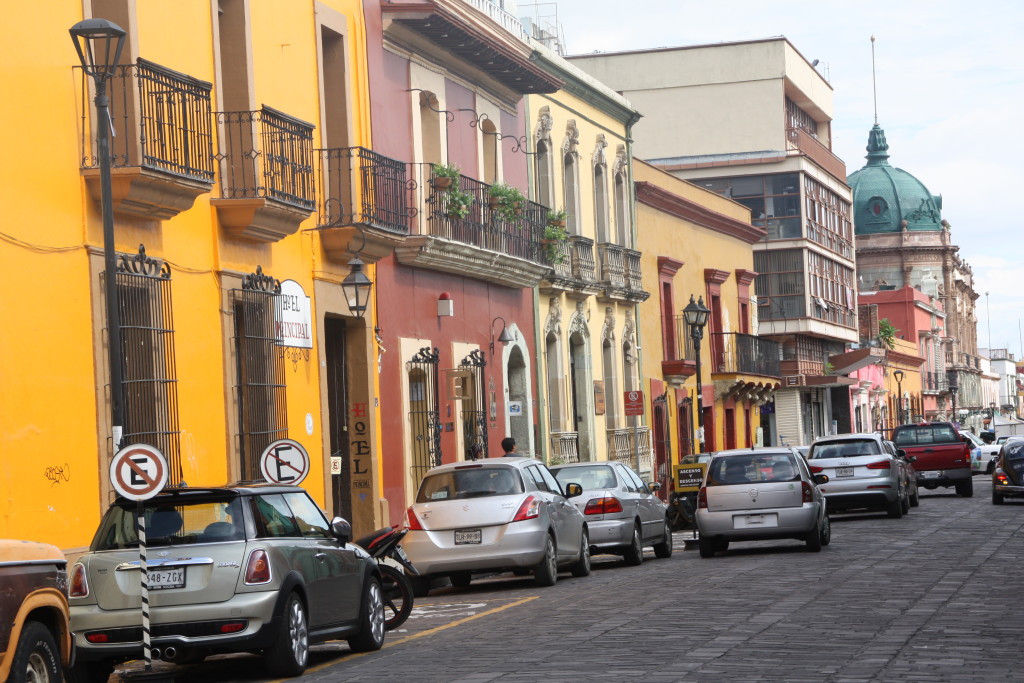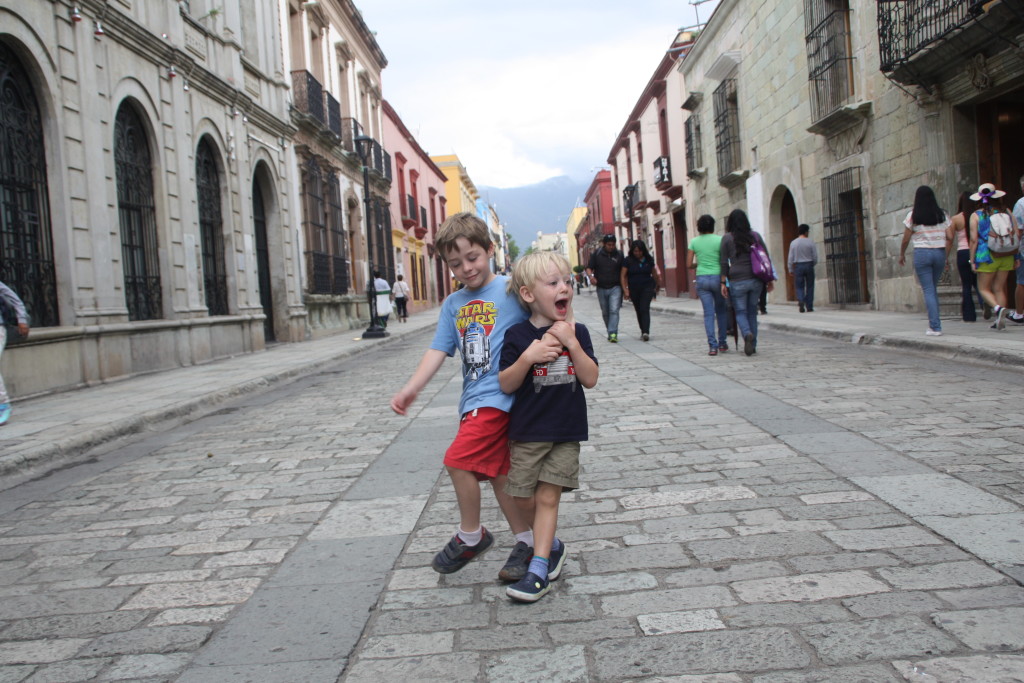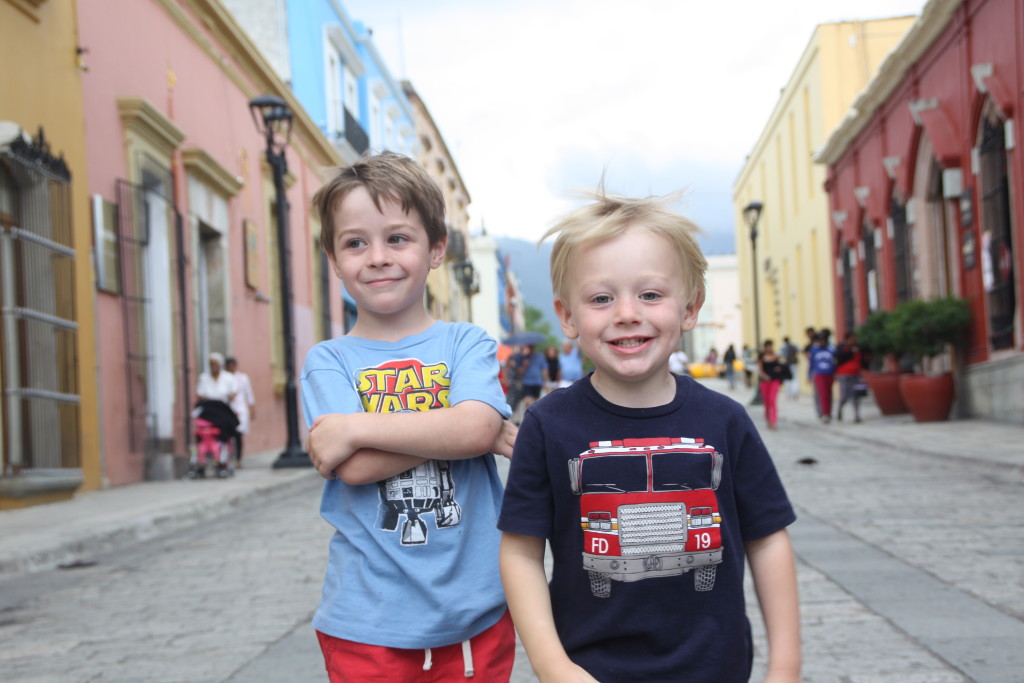 We aren't big museum people, but we did find the free Museo to Textil to be worth a quick stop.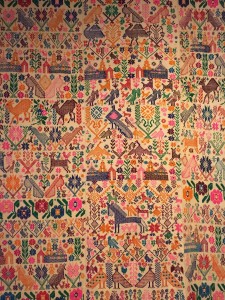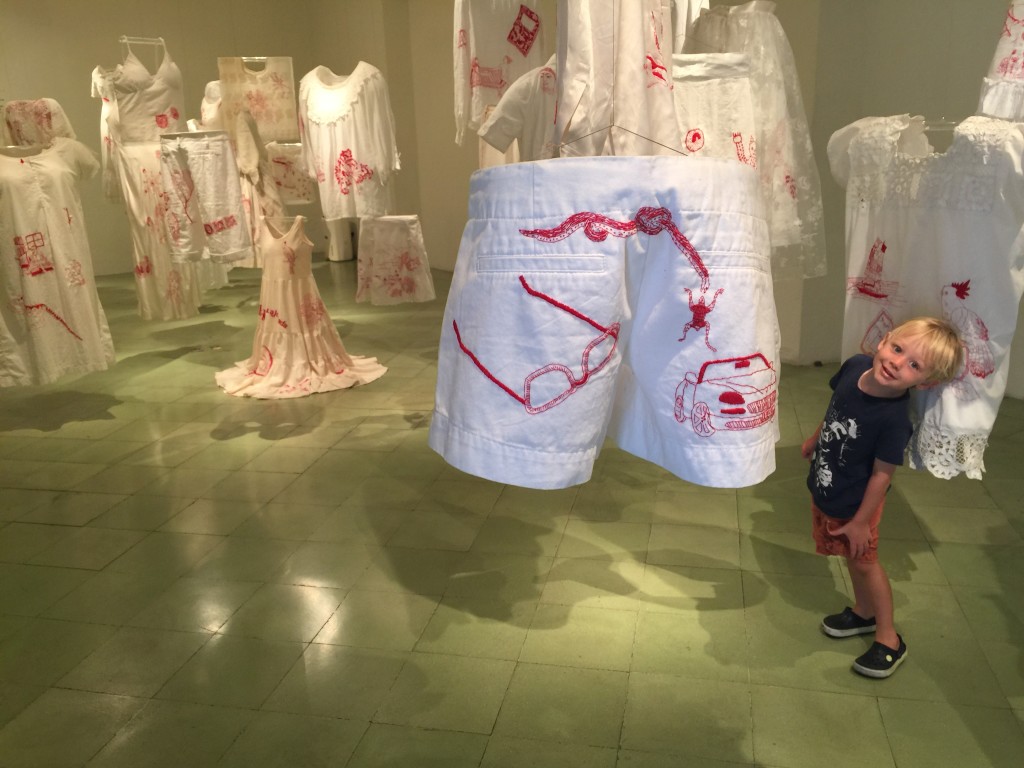 Mostly, we just walked around and took photos.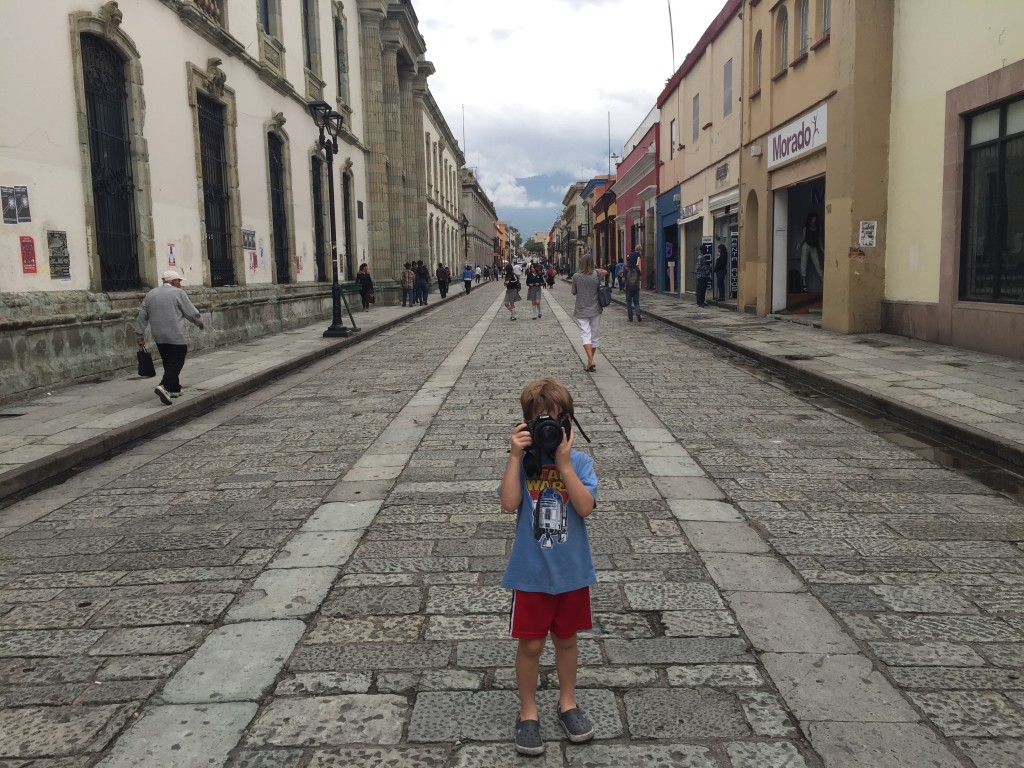 And ate well, very well. A great starting point for your mole exploration is Los Pacos, which has this sampler platter of all seven moles. This will help you find which you like most so you can focus on those the rest of your trip.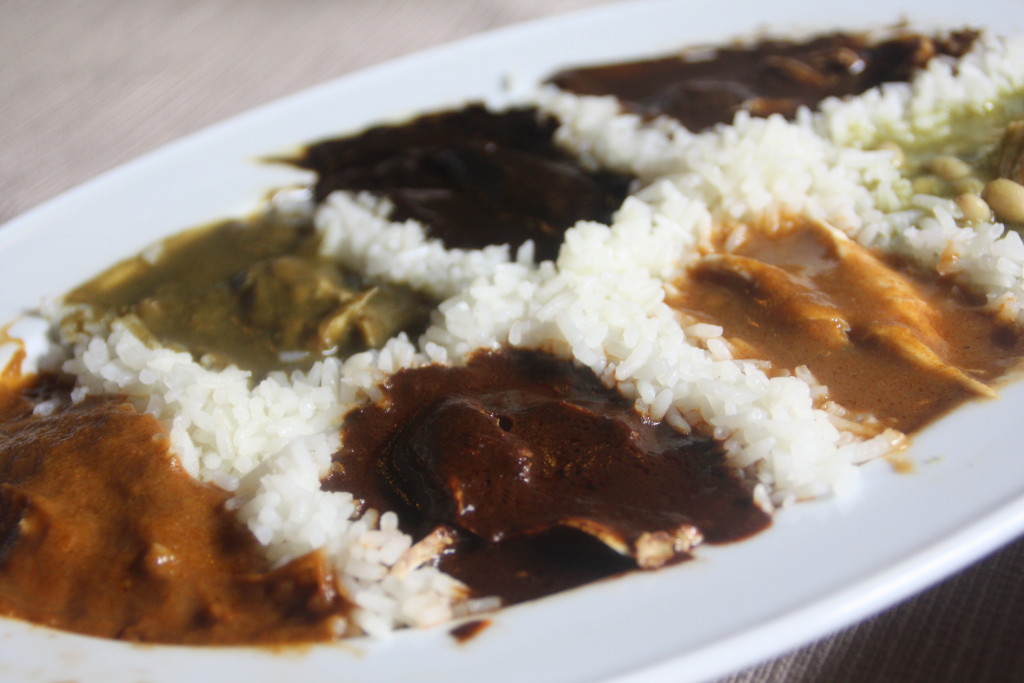 I will leave you with one last lovely carpet.