When we found out we were coming to Guadalajara, I had visions of jetting off to Puerto Vallarta on a pretty regular basis. It looks so close on a map, after all! And it will be so close once the currently under construction super highway is completed, but in the meantime, the trip involves quite a ways on a windy, one lane mountain road where getting stuck behind a truck can turn your 4.5 hour drive into a 7.5 hour one. Seeing as how we have young children and thus car trips aren't particularly enjoyable, and seeing as how Andy grows increasingly curmudgeonly with each additional minute we are stuck behind said aforementioned truck(s), we pushed off our Vallarta vacation again and again and again. But you can't be in Guadalajara and not make it to Vallarta, you know? So, finally, we went.
Flynn discovered a love of boogie boarding.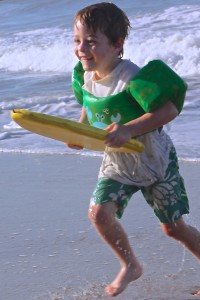 And giant water slides.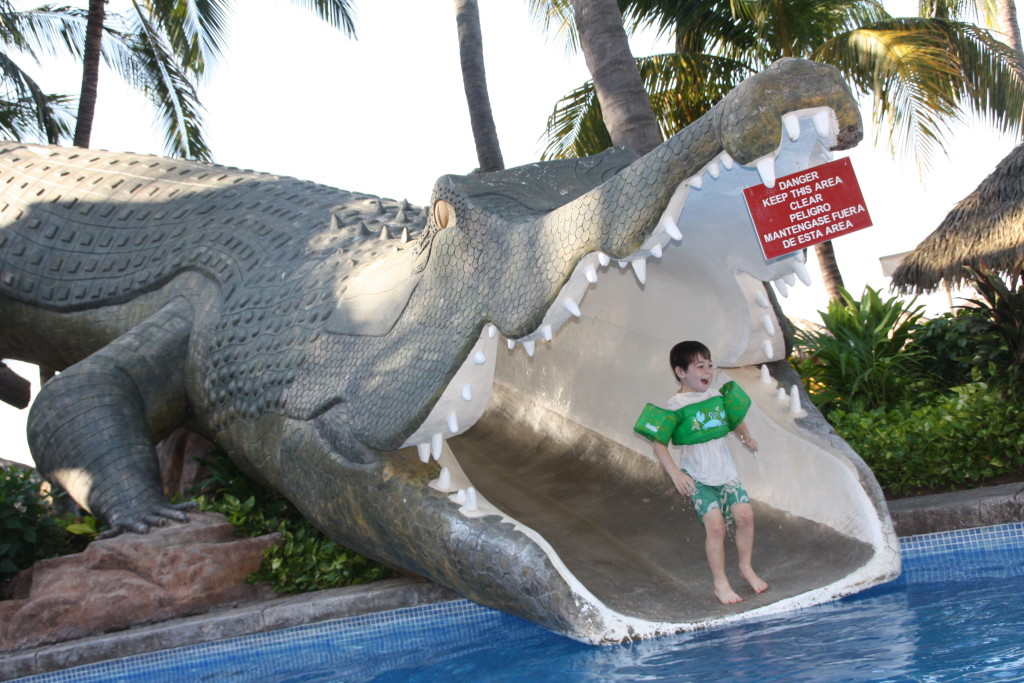 We soaked in some street scenes.
In the interest of full disclosure, I must admit that I bribed Flynn with cotton candy to let me take this shot. (Worth it.)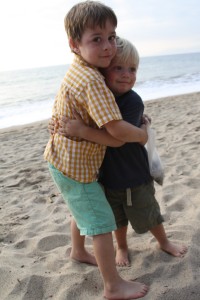 There is no greater joy than a two year old about a throw a fist full of sand.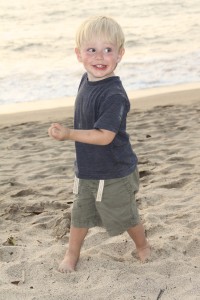 We searched for seashells by the seashore.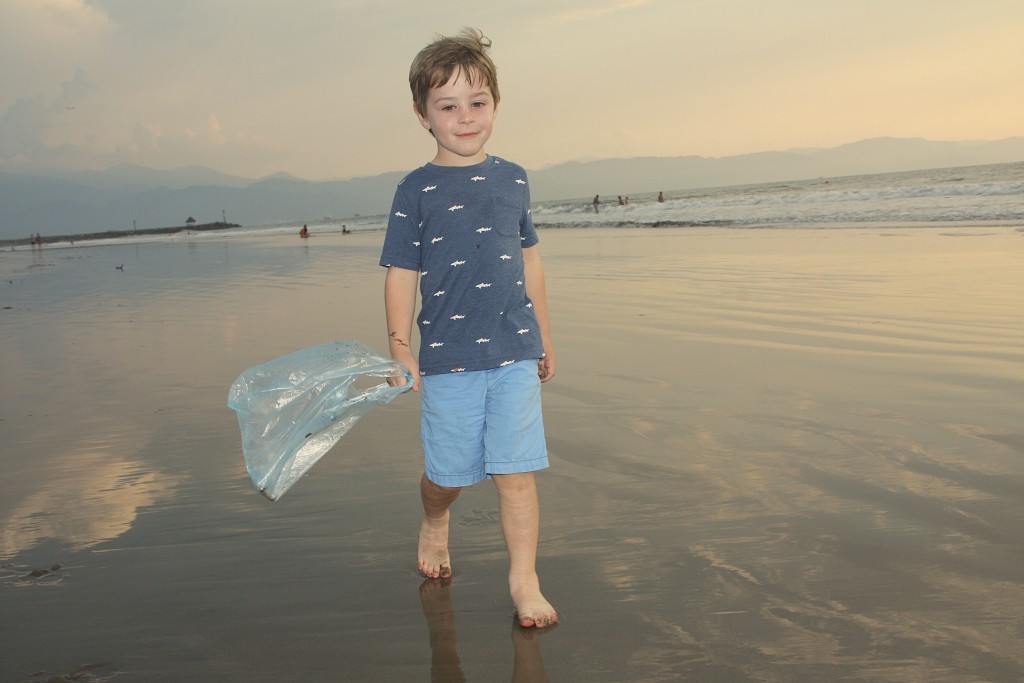 Jonah tired of my photo taking.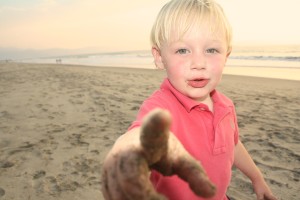 We met baby sea turtles and then watched them being released out into the sea.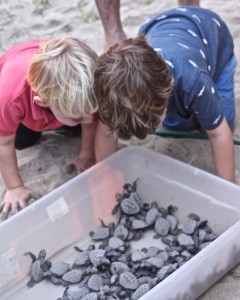 We embarked on a pirate ship.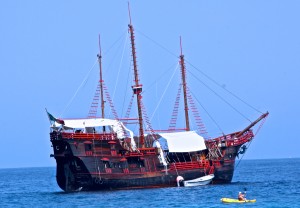 And met crazy creatures.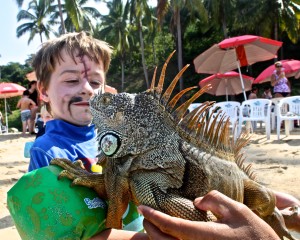 And went on a treasure hunt.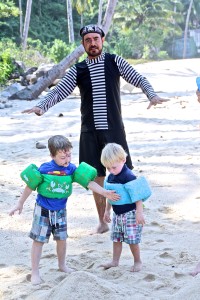 And of course, spent time on the beach.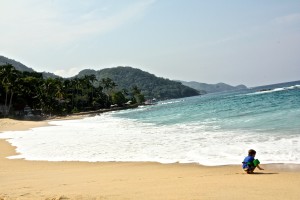 We even shared our ice cream!
And came home with loads of seashells.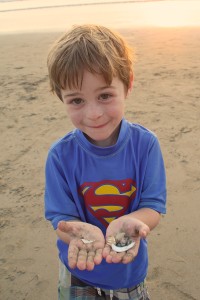 Will we return again during our stay in Guadalajara? Honestly, probably not. Manzanillo is just way easier.