We hit most of the major sites when Andy's parents were in town for the holidays, including one that we haven't included here  before: Chapala. The town, which combined with neighboring Ajijic is home to more American and Canadian expats than anywhere else in the world, features a lively boardwalk along the lake.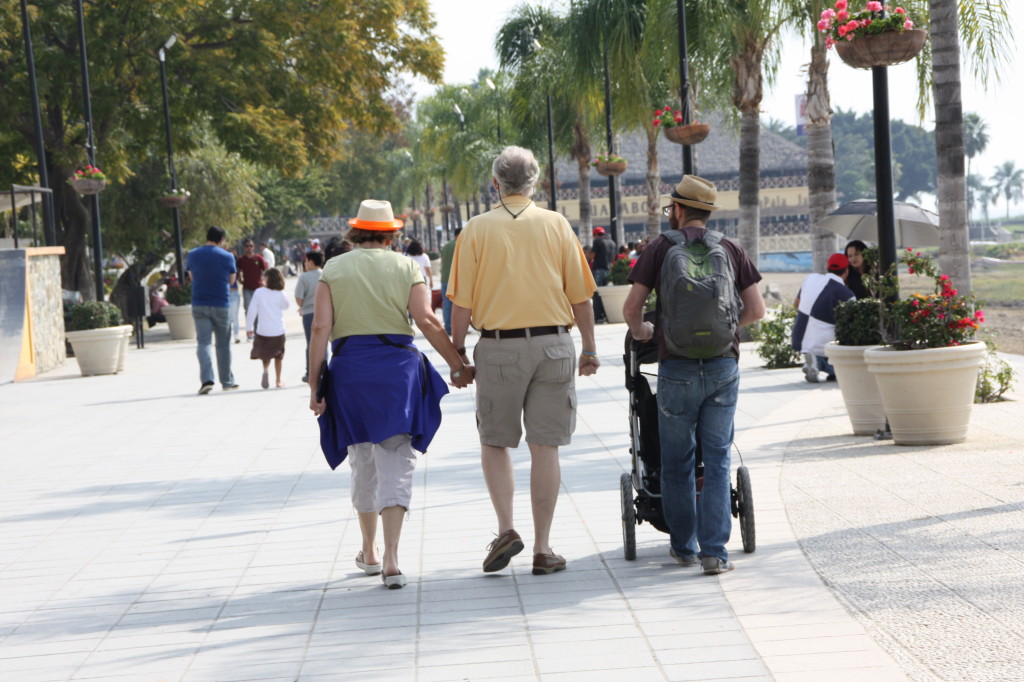 Our visit was a fairly quick one, mostly focused on food. There was lunch.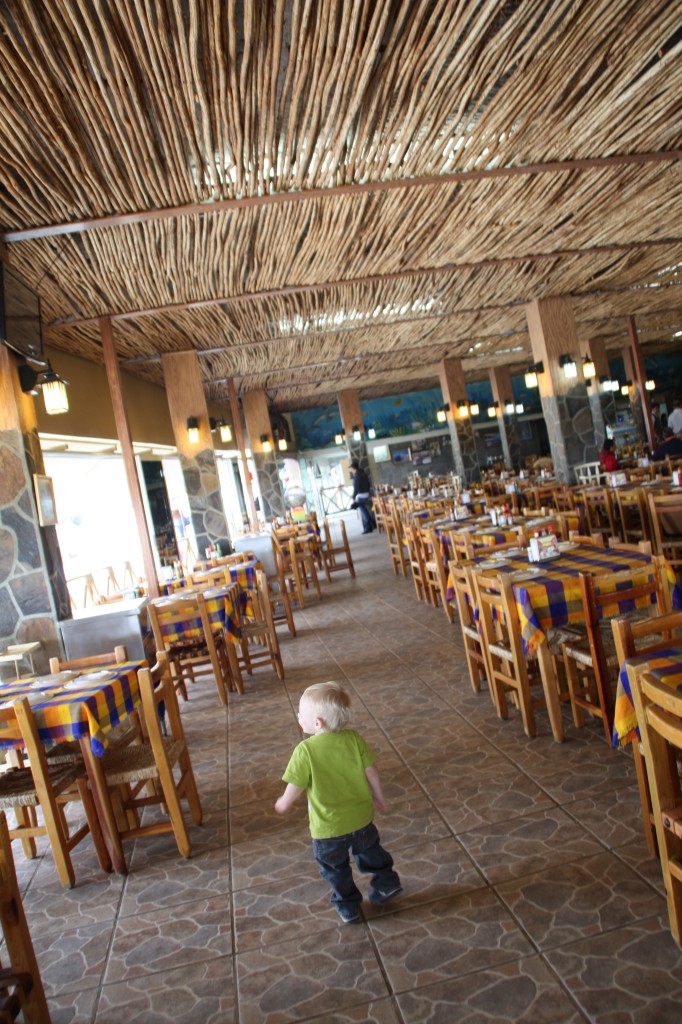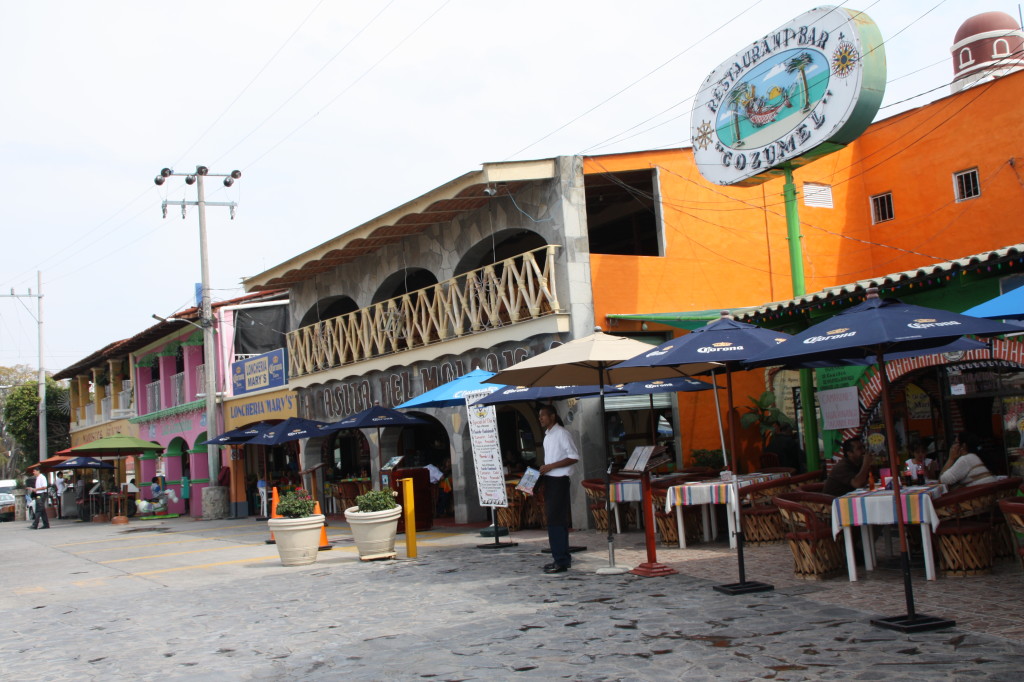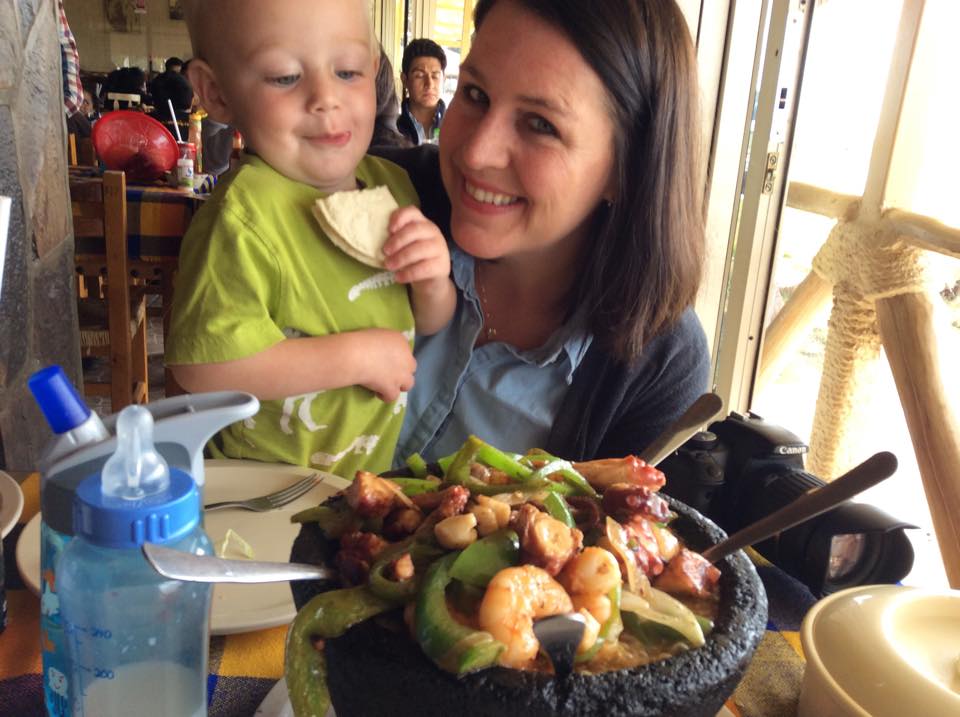 There was the mango on a stick snack that I managed to convince Flynn was a lollipop.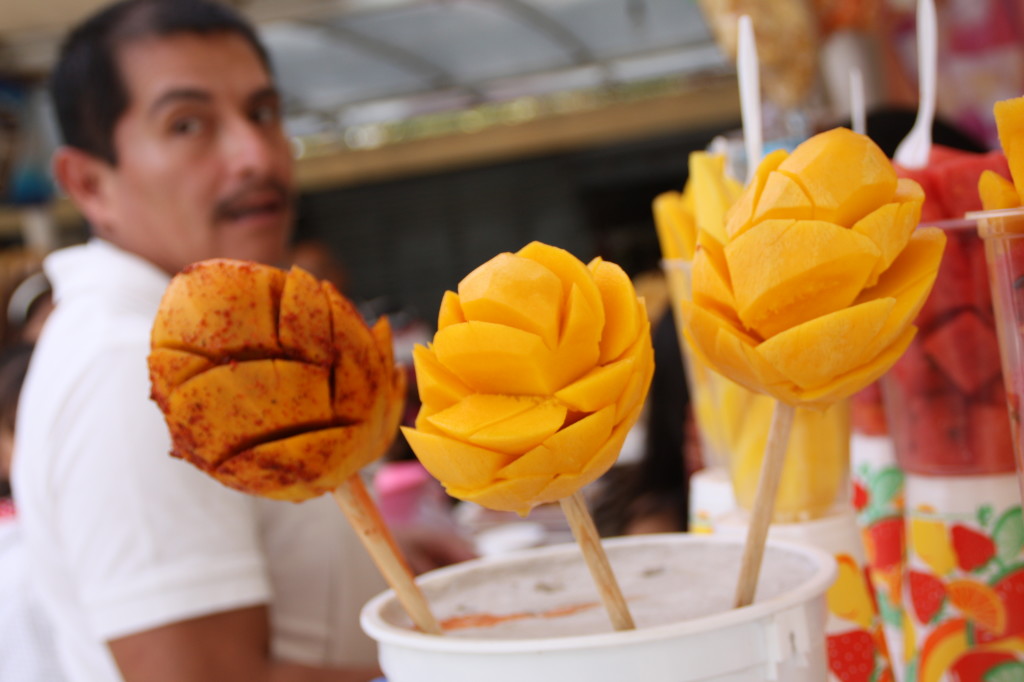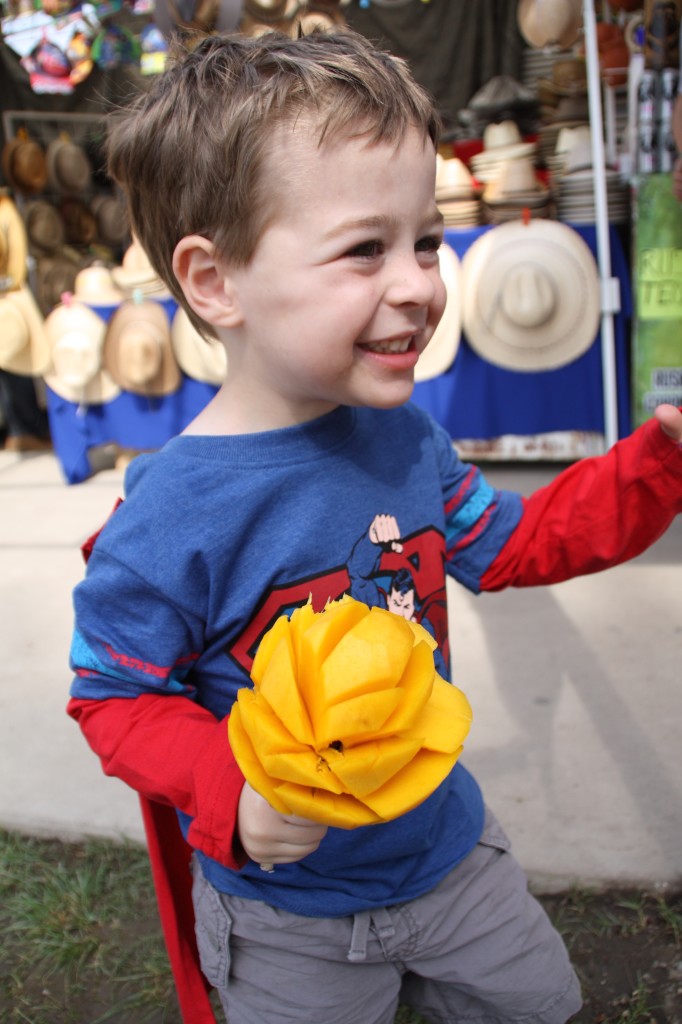 And then, because you can't not do it when in Chapala, Flynn tried some fried crickets.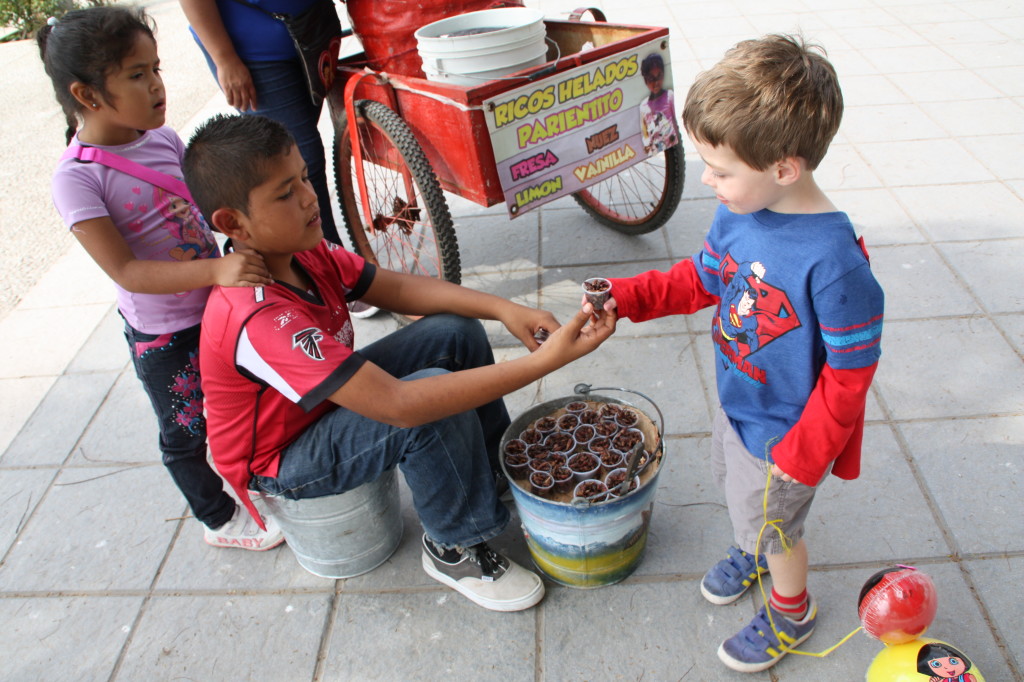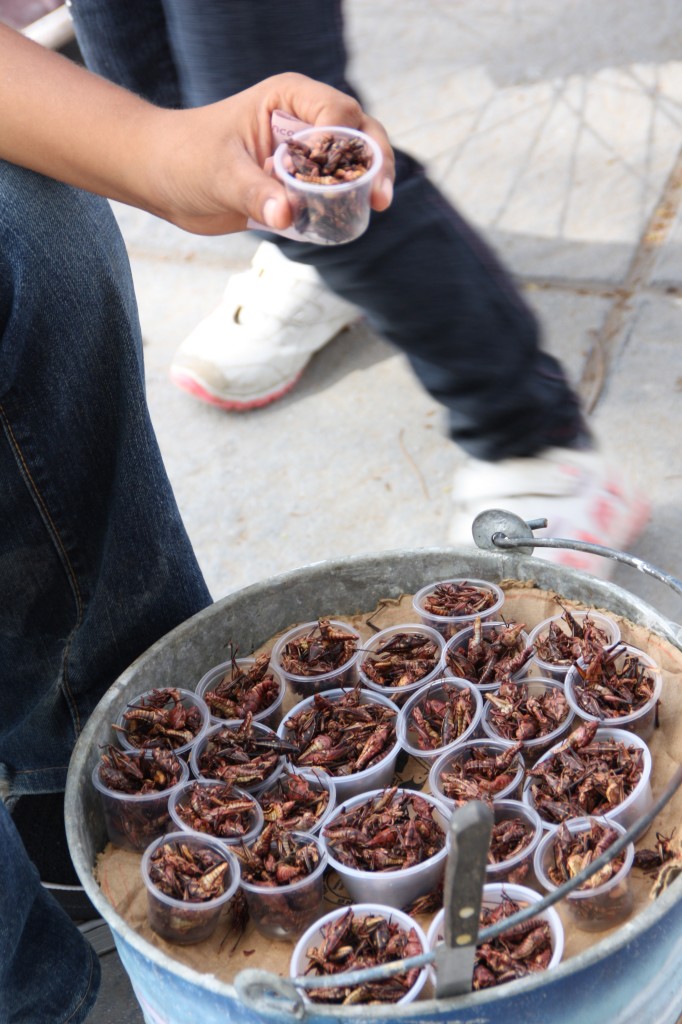 Verdict: "yucky."