Every year on October 12, millions of Catholics participate in what is said to be Latin America's largest religious procession. It's sort of a big deal. The sale of alcohol is forbidden for the day. People travel from long and far, sometimes on horseback, and then camp out overnight in parks and public squares in order to participate. This year, we were part of the crowd.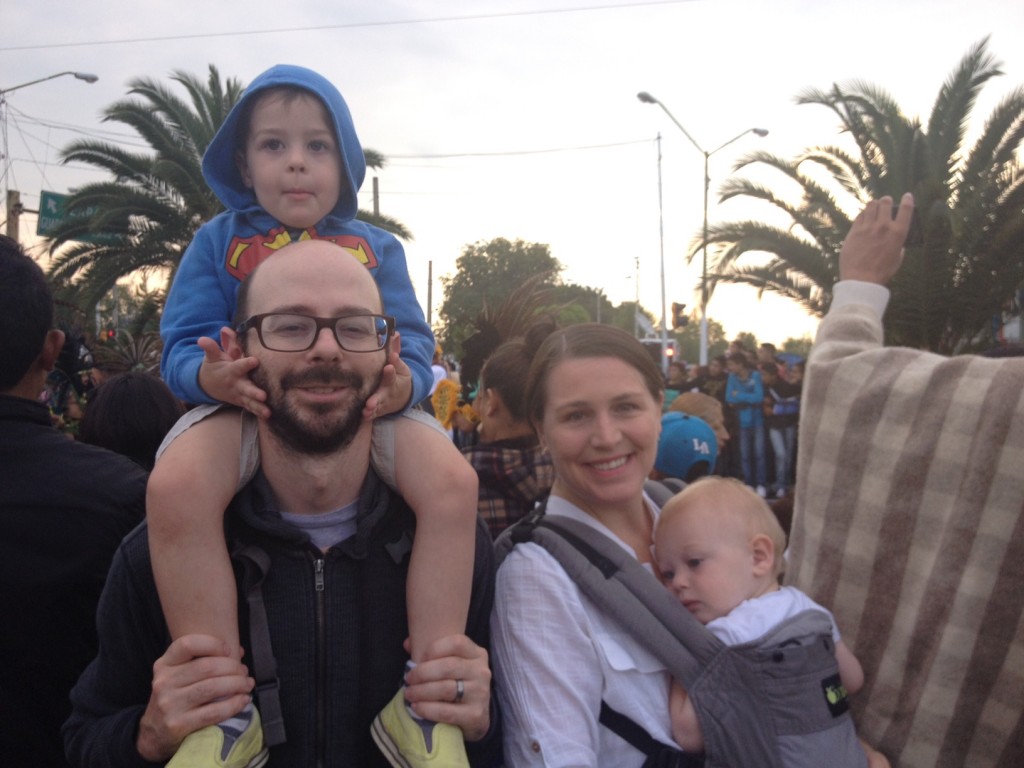 Known as the Romeria, this event involves transporting the revered Virgin of Zapopan from her the cathedral in downtown Guadalajara to her ancestral home in suburban Zapopan. (History and religious buffs, read more here.) Of course, there is much fanfare surrounding this pilgrimage, and frankly that's what interests us a bit more. There are elaborate traditional costumes.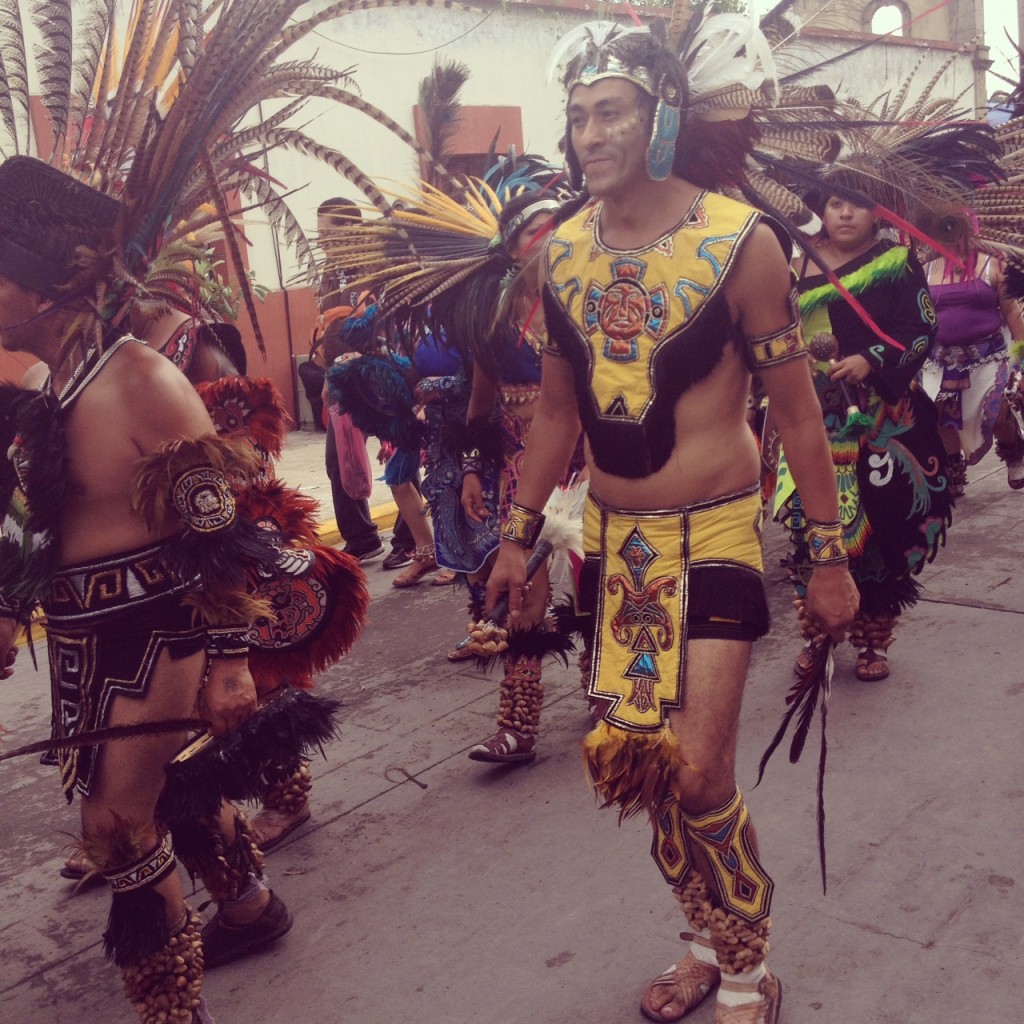 There's loads of delicious street food.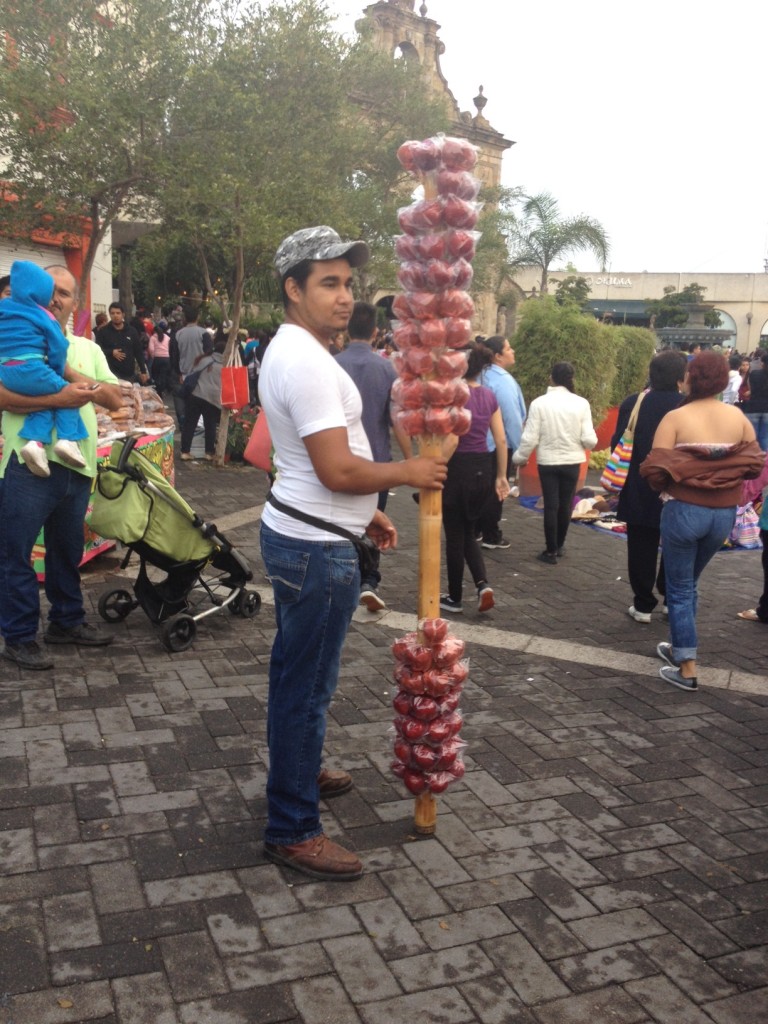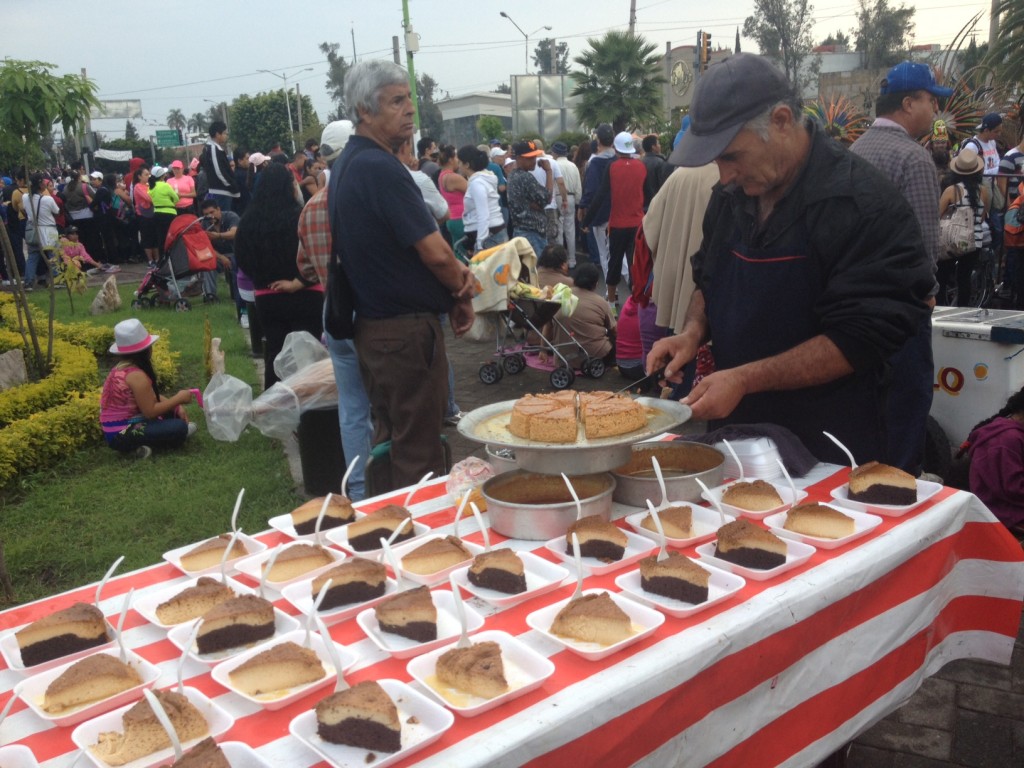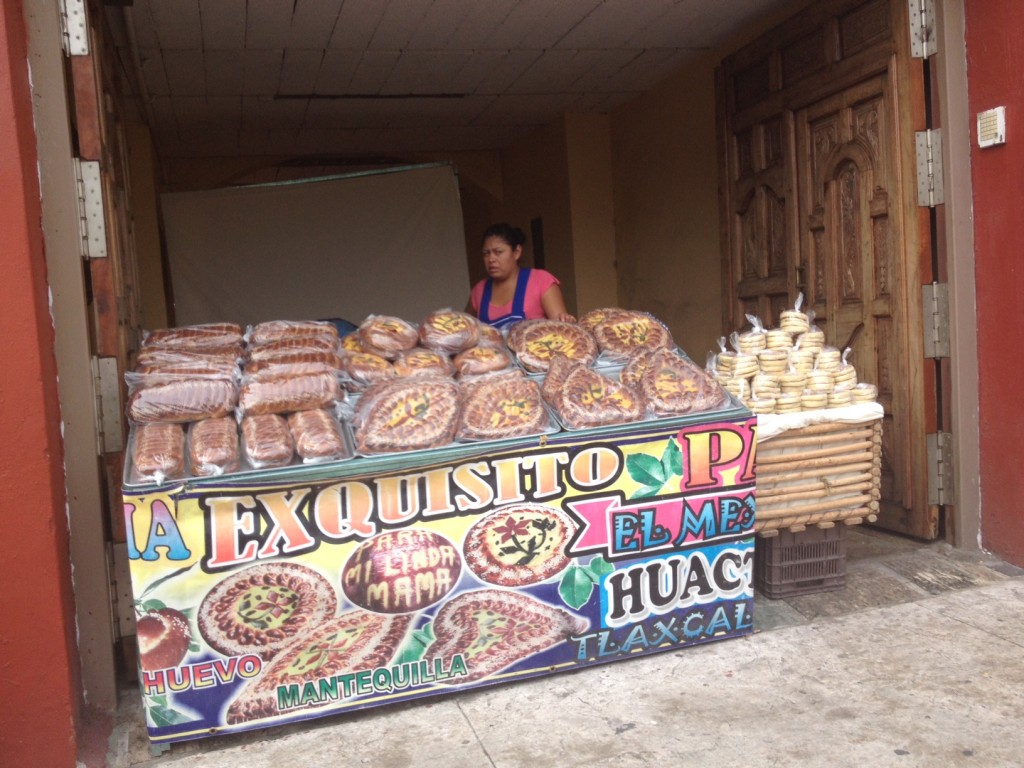 Flynn had a nice view of the action.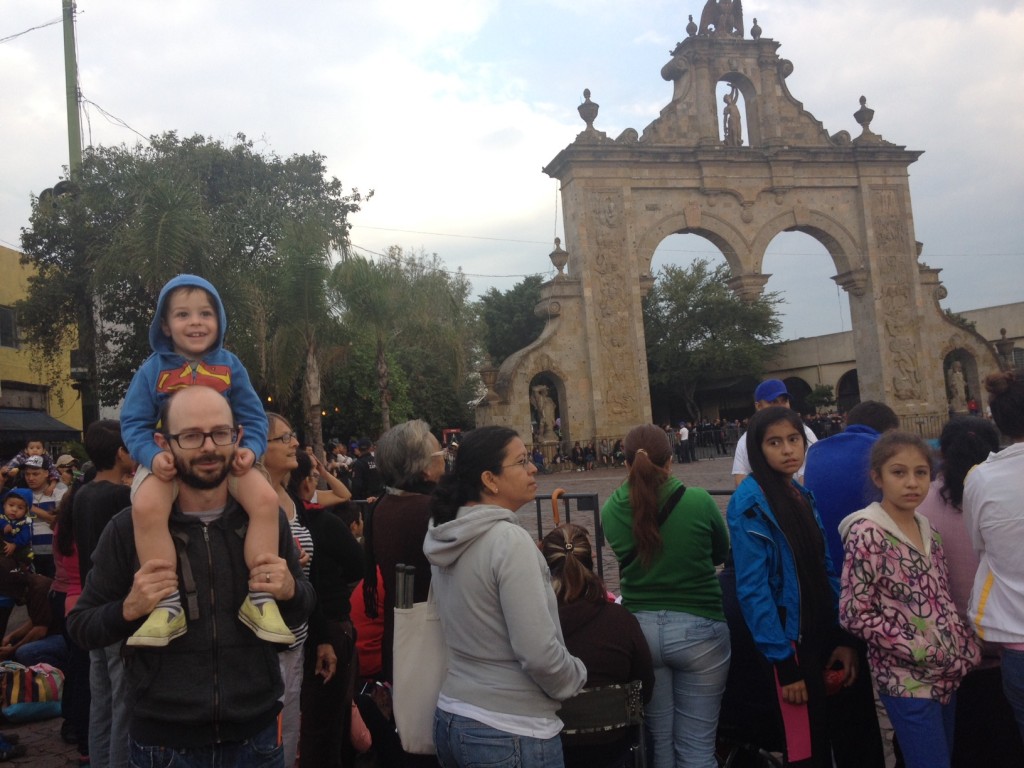 But Jonah and I managed to get up close and personal too.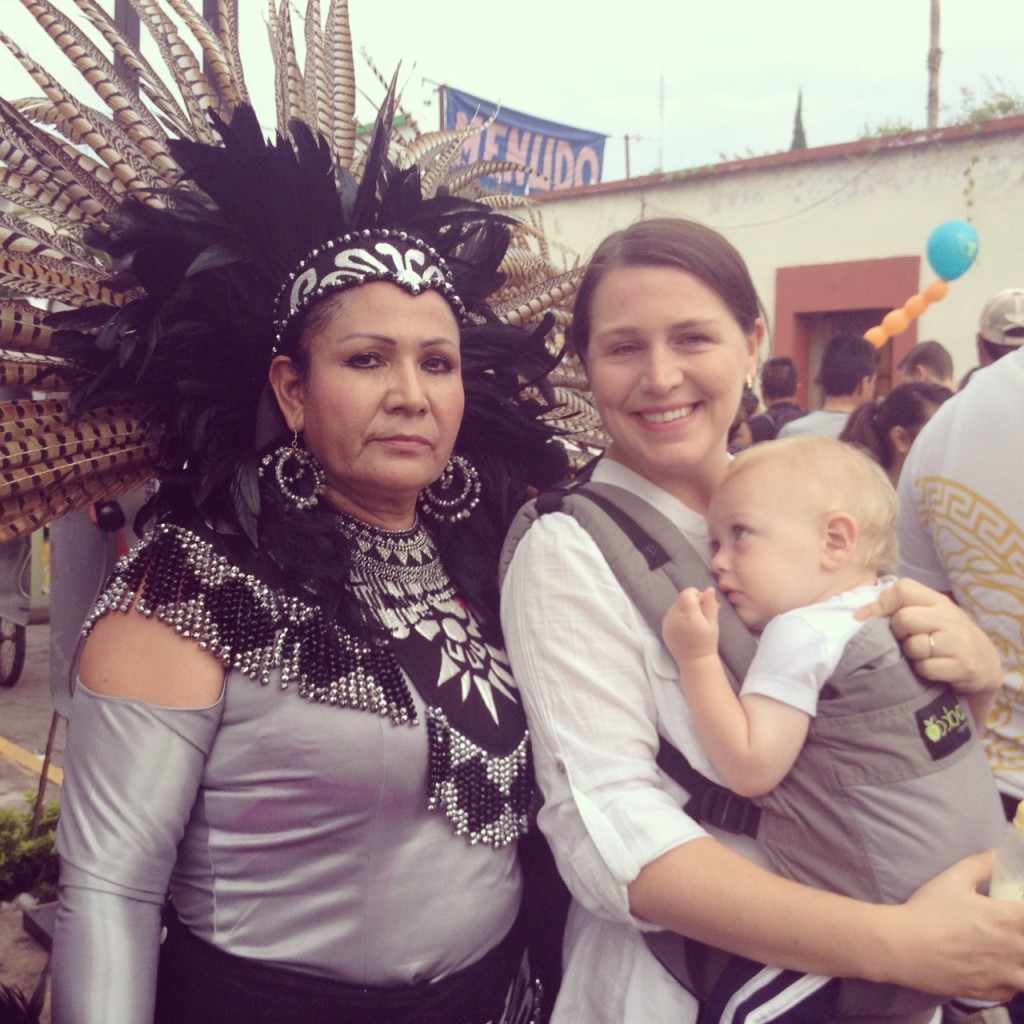 Since we were out with two little ones, we didn't stay at long as we might have otherwise liked. We didn't try as many foods as we could have.  We didn't interact with the locals as much as would have been ideal. And I'm not going to even mention the parking situation beyond saying that it was not good. But still, we were there, and in fact we were the only gringos we saw.