A co-worker  happened to mention that her family has a Friday night tradition: they gather together for pizza and a movie. Hey, we like pizza and movies, and we're always in on Friday nights anyway. We decided this was a tradition our family should take on too. So we explained to Flynn what a tradition was. He was a little fuzzy on the concept, but he did understand that ours would include pizza and movies, so he was on board. We decided to start the following Friday.
Every day that followed this conversation, Flynn asked, "It is traditional day yet?"
"You mean, pizza and movies? Our Friday tradition?" we tried to correct him.
"Yes, that's what I said. You're not listening to me. I said 'traditional day.'"
He's not exactly wrong. What's more traditional in our native culture than takeout pizza and a good picture show?  Frozen. Honey I Shrunk the Kids. Wizard of Oz. Sometimes we even get our pizza from Dominos or Little Caesar's.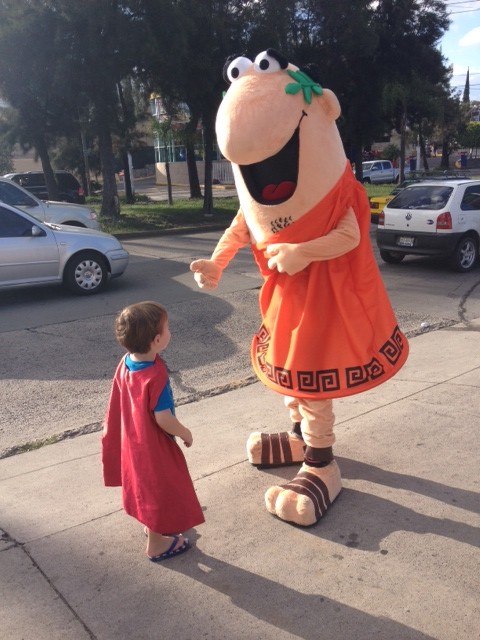 Friday is upon us again. Happy traditional day to one and all!