We've arrived! Our house is a lot better than we expected. We have more bathrooms than people (six!) and plenty of living space. Everything is new and modern. The government issued furniture is way less hideous than it was at our first post, so that's a small but important quality of life victory. We'll post some photos once we get everything set up.
Although we weren't thrilled at first about being in a gated community, we're loving the community center with a pool and playground that the boys visit daily. We're not in the heart of the city, but we're definitely not as far out as I feared. We've been pleasantly surprised that we're actually walking distance from quite a bit including a preschool that Flynn will be starting at next week, a taxi stand, bakeries, ice cream shops, coffee shops, salons, play places, and loads of restaurants including one with a kids area and an on call nanny.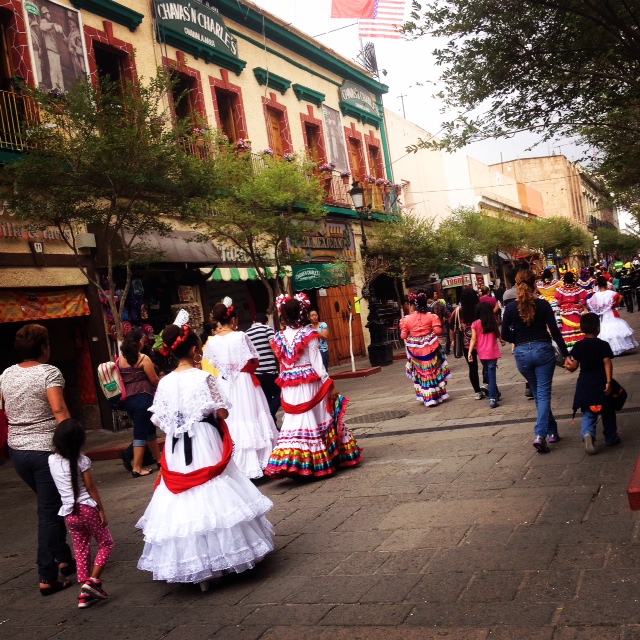 Work is totally overwhelming as is the Foreign Service way, but we're confident that in a few months we'll find our groove. The people seem great, the hours are reasonable, and we've been eating delicious tacos most days for lunch, so no complaints there.
We managed to set up cell service but still don't have internet at home. Our stuff isn't here yet. Most significantly, our cars aren't here yet. So we're at the mercy of kind strangers and taxi drivers, which leaves us pretty stranded most of the time since we travel as a pack of five with two car seats. This is the worst time of every Foreign Service tour, when you need to do and get stuff but don't really know how, when you want to explore and learn more about your new home but can't do much of that yet. Even the most upbeat of diplomats find themselves feeling a bit down during this stretch. And yet despite all that, we're actually doing okay, which makes us think that when we get settled we're really going to love it here.