We got our housing assignment! The house was a bit small, but big enough. Definitely bigger than the space we've been squeezing ourselves into in Northern Virginia this past year. Plus, it was lovely, and better yet, in a swanky and seemingly interesting neighborhood with traditional architecture, parks and playgrounds galore, a VIP movie theatre, one of the nicest malls in the country, and even a nature preserve with horseback riding. There was a small backyard, a luxury in Guadalajara, and best of all a spiral staircase just like the one in Frozen (according to Flynn anyway).
But… as you may have noticed by the past tense in that description, that house is no more. A few weeks after we received our housing assignment, we received word that it had been changed. Now we are going to be in one of the gated communities that initially we weren't super excited about.
What a strange life this is. We don't get to pick where we live. Details are often sketchy until we arrive, and things are always subject to change. This not only goes for the house but also the city and country that will become our home.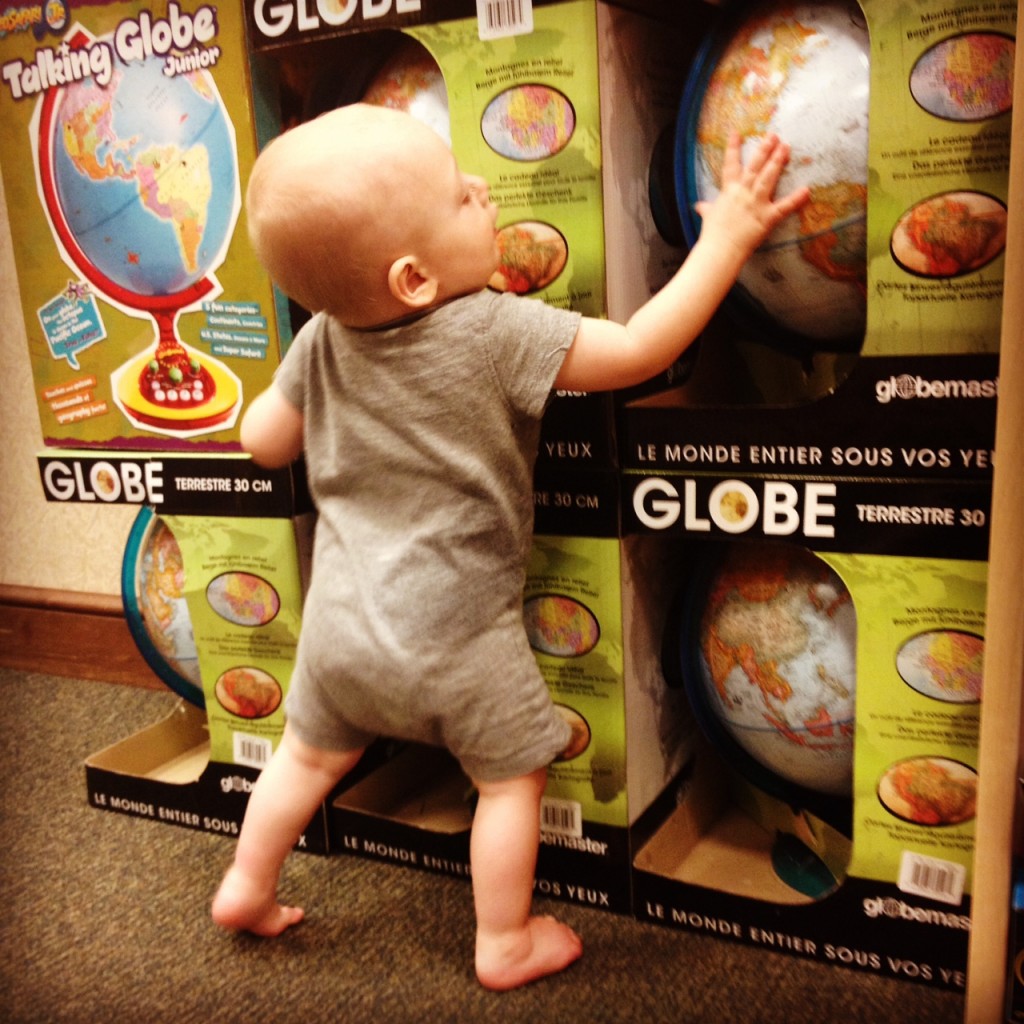 You might think a background in foreign policy makes for a good diplomat, but I've found the most important skill for success in this career is adaptability. Also crucial is both the ability and the willingness to focus on the positive aspects of your situation, because there will be many, many of them no matter where you are in the world. Travel, culture, foreign languages, representing and serving your country — to name only a few. But the few downsides may be screaming out for your attention much louder. We haven't always been completely successful at focusing our attention on the positives, but we're learning, and we think we're getting better.
It's hard to tell from photos, but we're told that this new house is going to be bigger than the first. The house has a super modern design style that we might not have been brave enough to pick out ourselves but that will be fun to play around with for a few years. The neighborhood has a clubhouse with a pool, gym, and other amenities that we'll get to access for free. There are more things we can walk to than we initially realized, including a preschool that looks like it could be a great fit for Flynn. It's hard to get a complete sense of what it'll really be like, but we're confident it will be great. We'll make sure of it.
There is one bit of bad news, though. There's no spiral staircase. We're not sure how we're going to break that particular detail to our little Frozen fanatic.