One of the benefits diplomats get when signing up to serve their country overseas is — as much as possible — continued access to the sort of healthcare they would have if they were still living in America. Of course, a modern healthcare system can't be perfectly replicated in all corners of the world. Should we have found ourselves needing an ambulance or an emergency room while in Benin, well, we would have been out of luck. But when Andy needed more sophisticated medical attention than he could get in Benin last year, we were sent back to the U.S. And recently, when I needed to have something checked out that couldn't be done here, Flynn and I were sent off to London.
If we learned anything from Andy's health ordeal last year it's that you just never know when something serious will strike, so we decided that as big of a hassle and as big of an expense as it would be, it was important for Andy to take a few days off work and fly out to London to be there for my appointment too. Plus, an unexpected family reunion would be pretty nice, and might help us better push through these last two months of our six months apart. Lemonade from lemons, and all.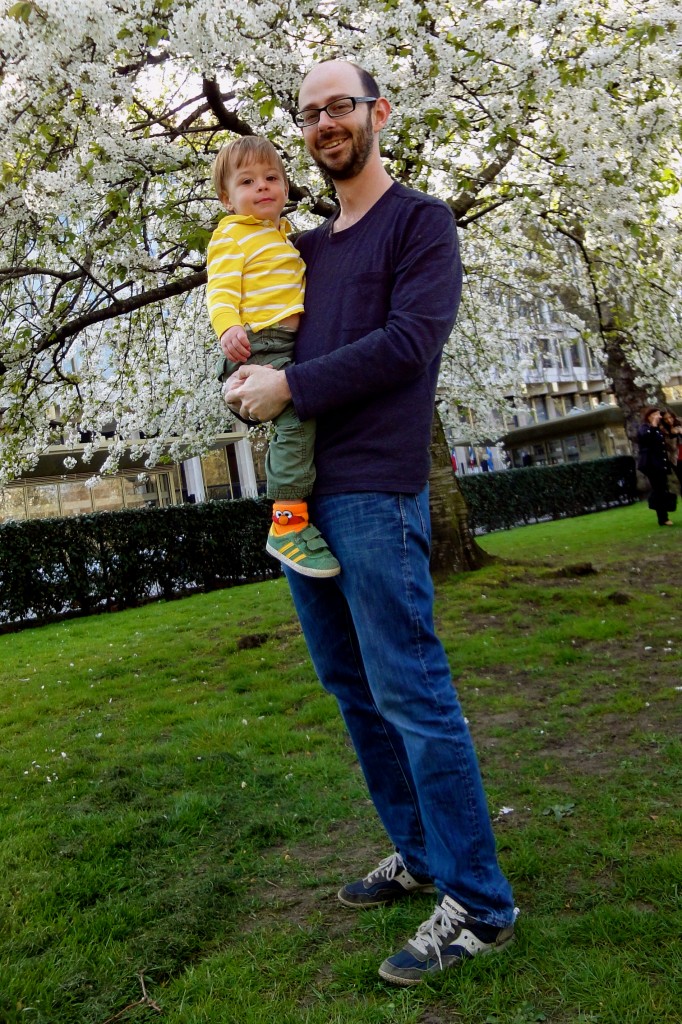 It was a whirlwind trip. We arrived Thursday. I had appointments Friday morning. We found out everything was fine that afternoon and were booked on the next available flight out, which was Sunday. But we squeezed in as much family time as we could. We didn't do anything particularly special. Mostly we just hung out.
We hung out on trains, Flynn's current obsession.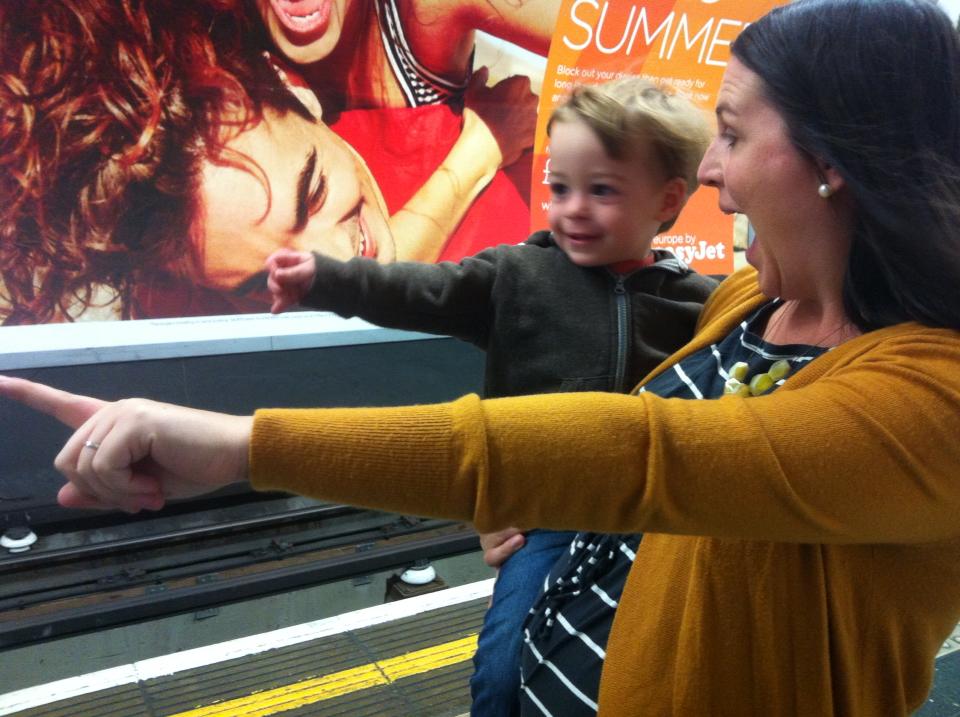 We hung out in restaurants.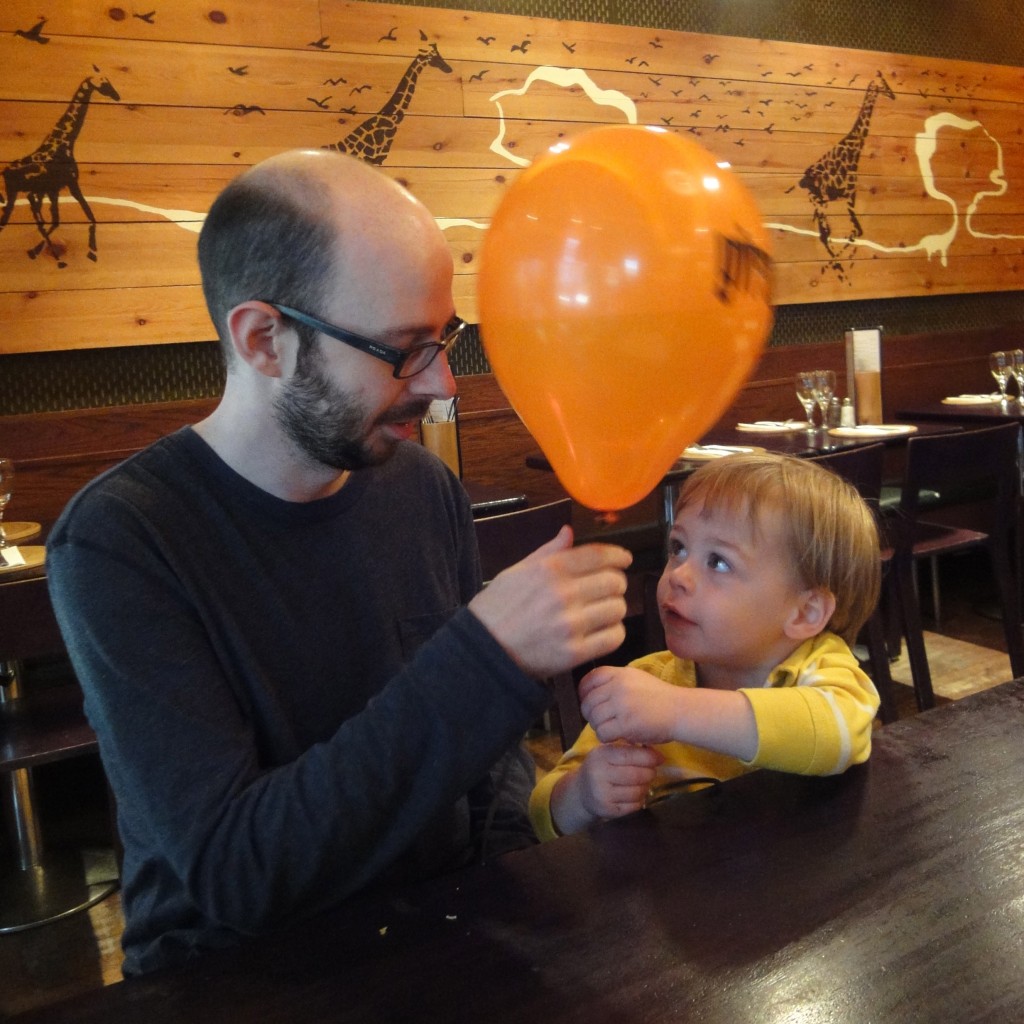 We hung out in parks.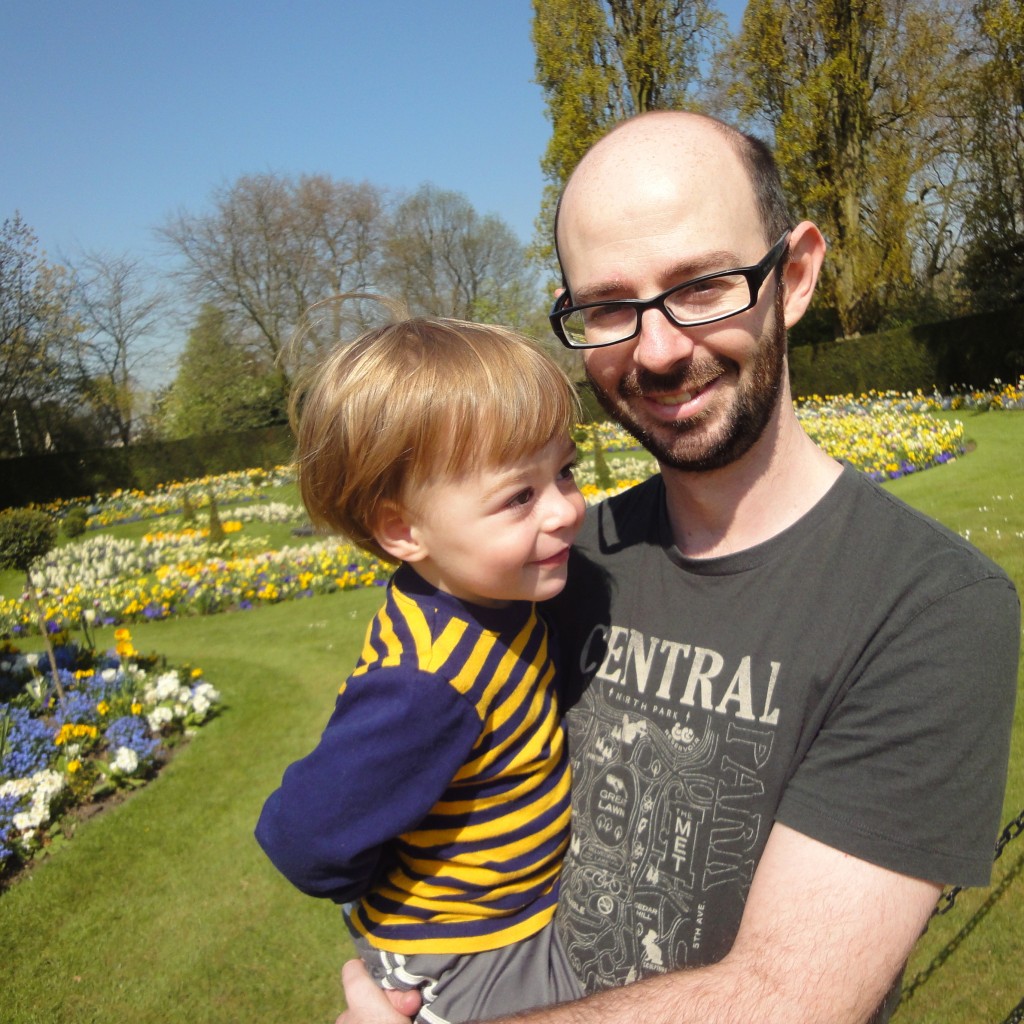 And let's not forget that a) I'm pregnant, and b) I'm living somewhere with limited dining options, so we also of course spent a large amount of time chasing my many food cravings.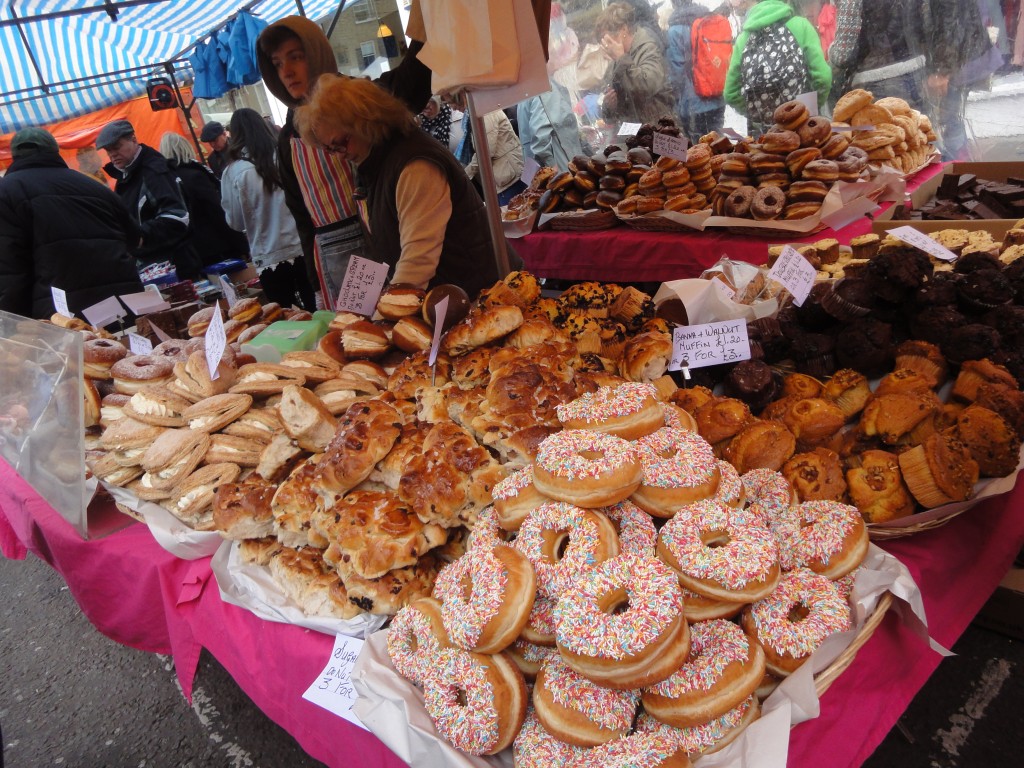 Did you know there's a Krispy Kreme in the Selfridges Food Hall off Oxford Street? Well, there is. Don't ask how many times I visited it.