Because I haven't yet found the time or energy to focus on putting my own experience of being in Benin down on paper (one day…), I point you in the meantime to some accounts written by my mom about her recent trip.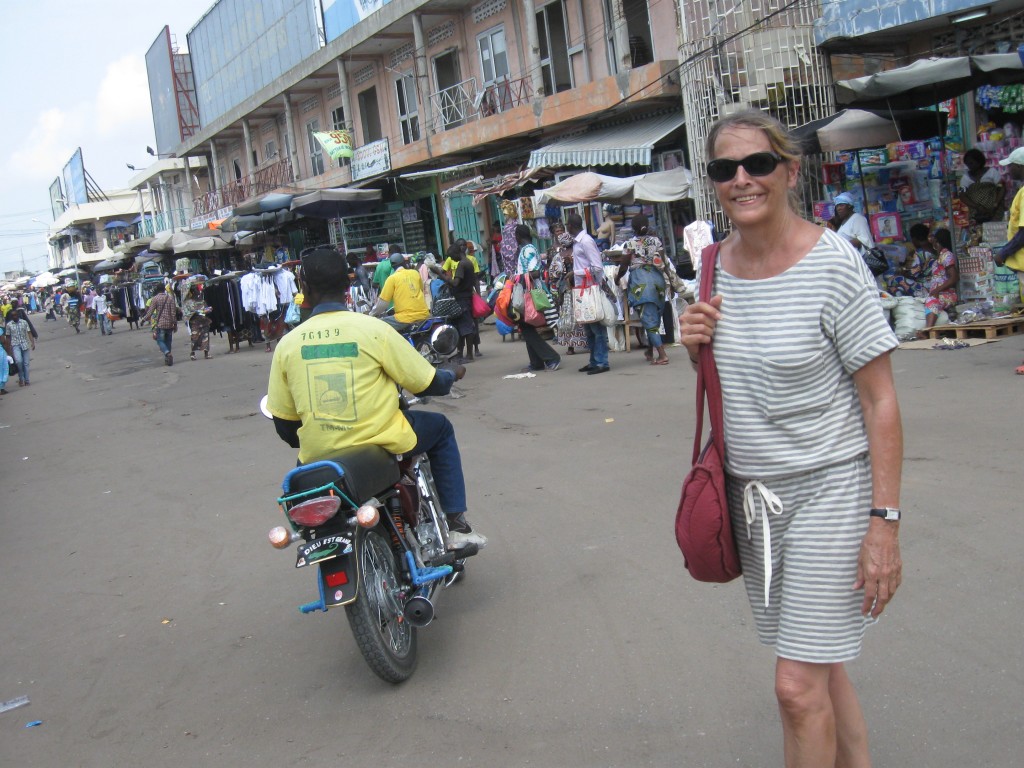 Arriving in Africa – On judging an English language debate contest for Beninese students, and wanting to just let them all win
Kosher Dills & a Taste of Home – On the importance of familiar tastes in a place so different
Pictures from Benin – On locals' objections to being photographed, and what can't be captured in pictures anyway
Help! I'm Caught in My Mosquito Net – On difficulties and hardships, both those averted and those unanticipated
The Venice of West Africa – On the famed stilt village, Ganvie, and it's interesting beginnings
Learning French from a Two Year Old – On surviving in a Francophone country with only a toddler as your translator
It's funny how quickly the things that seemed so strange at first become unremarkable. Four people on the back of a moto? No big deal; I've seen more. Pools of rainwater covering entire city streets? Eh, that's what the 4-wheel drive is for. Goats stopping traffic? Well, at least it's not the horses.
Explaining every little thing to my mom was annoying at times. (Yes we will be walking up these seven flights of stairs because elevators in places with frequent power outages aren't really a great idea. No they won't make change at the store for you unless you want your change in bubble gum or toothpicks because that's just how they do things here. Yes this is a middle class neighborhood and not the shanties I swear.) But it was refreshing to experience Benin again through new eyes.