Andy's back in DC and my mom is with me here in Cotonou. One good thing about this arrangement is that unlike my husband, my mom shares my love for seafood. So after a year and a half in Benin I finally made a trip to the fish market.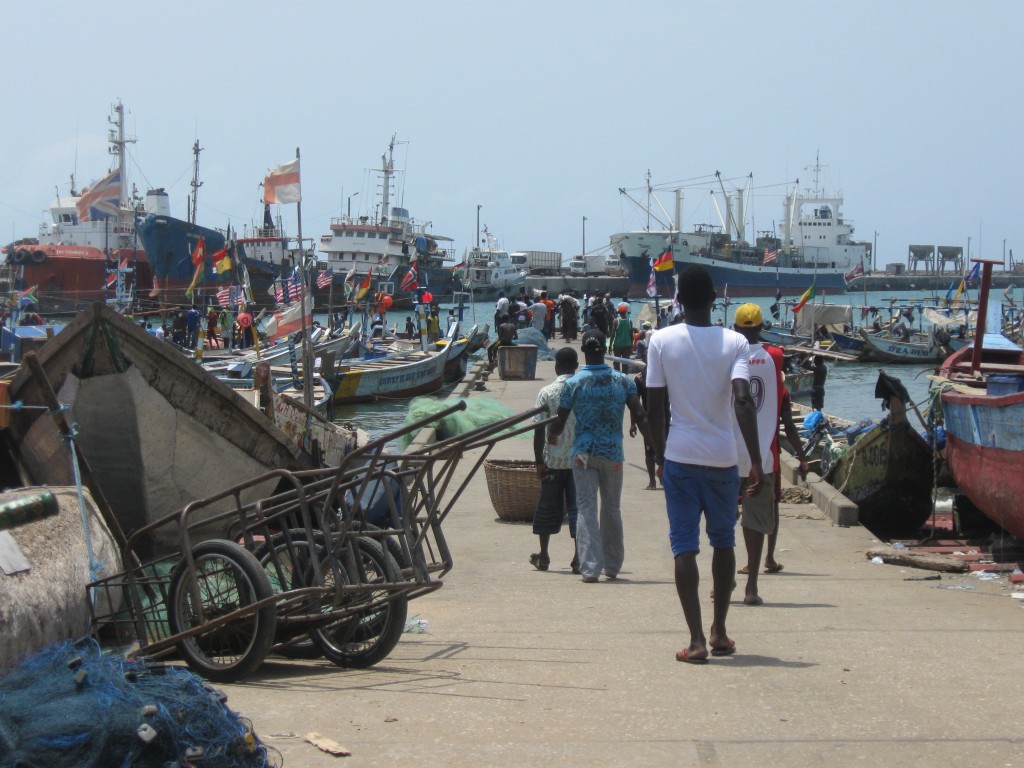 Notice there are no women on that dock? Yeah, it's because they're not allowed. While the men haul fish off the boats, the women are waiting under a shelter with big coolers filled with slabs of ice. In go the fish to sell to shoppers like us.
It's crab and lobster season, but having never prepared or cooked either of those crustaceans ourselves we decided to keep it simple and stick this time with shrimp. And what shrimp they were.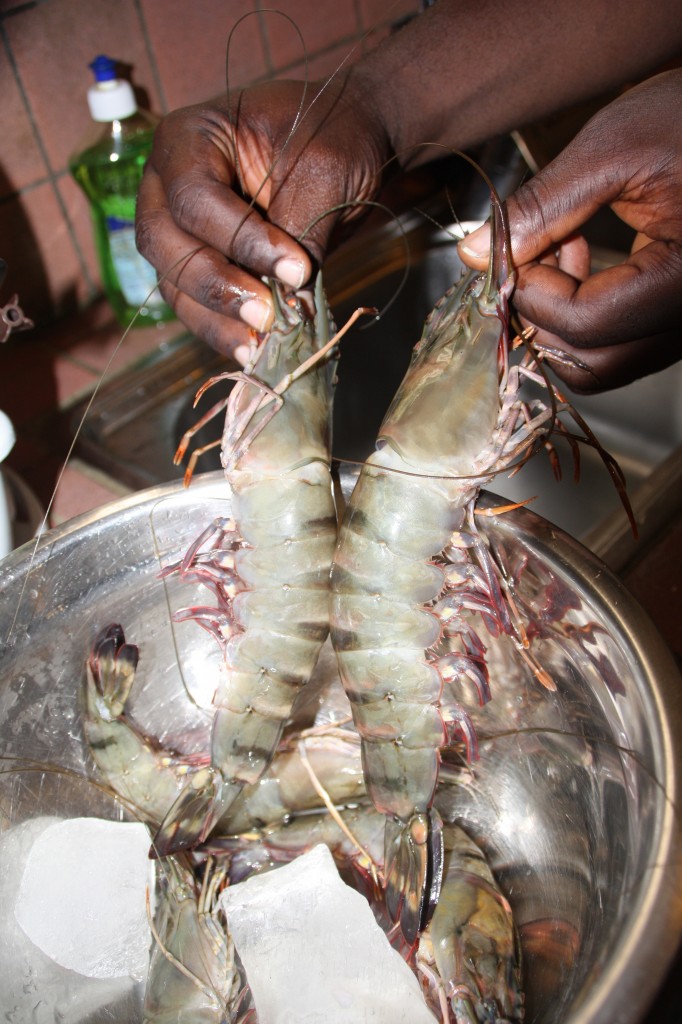 Of course, it wouldn't be an authentic expat-in-Benin cooking experience if everything went perfectly as planned. Our dreams of giant coconut shrimp were shattered when the grocery store that always has shredded coconut this time didn't in fact have shredded coconut. Sigh. West Africa wins again, as they say. We settled for simple fried shrimp, which were good too.