We went to the beach this weekend.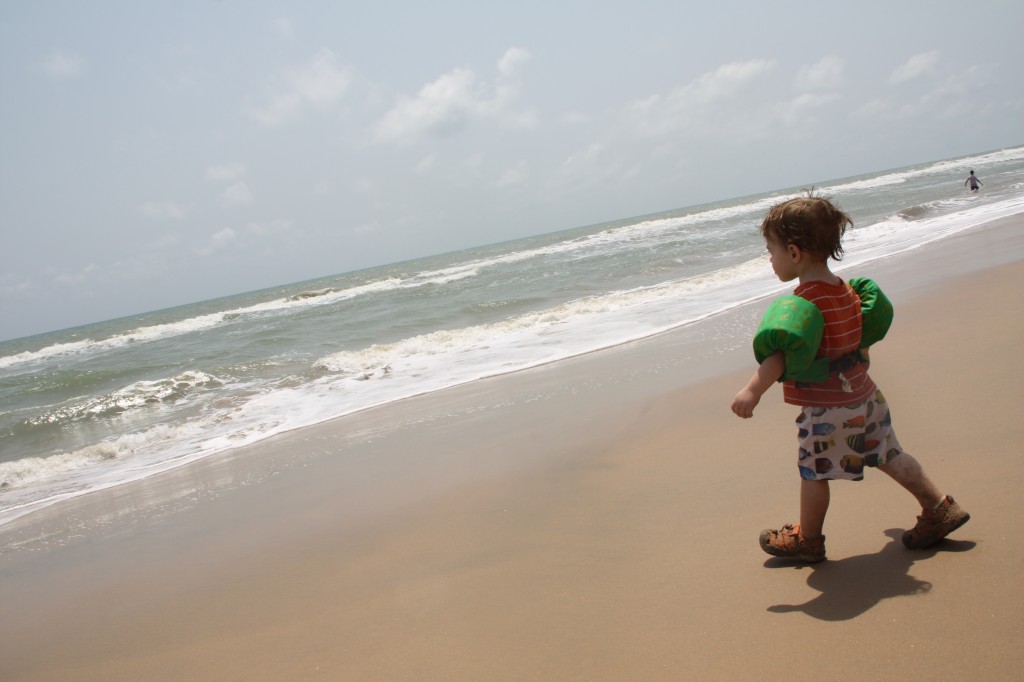 Nothing unusual there. There's not a whole lot else to do in Benin, so it's rare a weekend passes without a beach trip.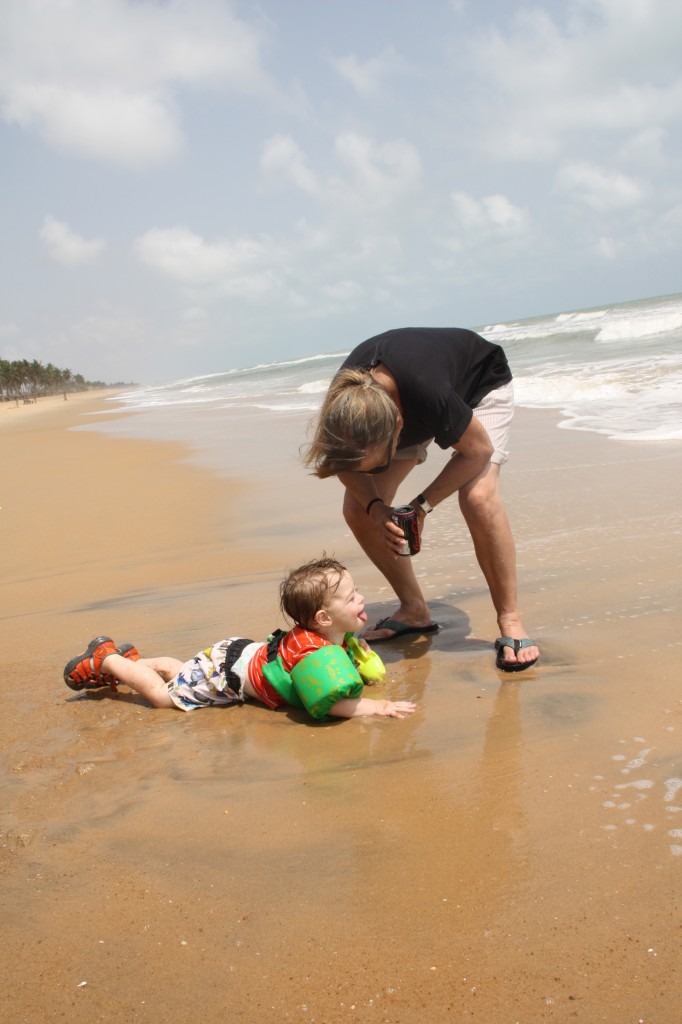 At the beach we saw dozens of people from local fishing villages working together to cast and pull in giant nets.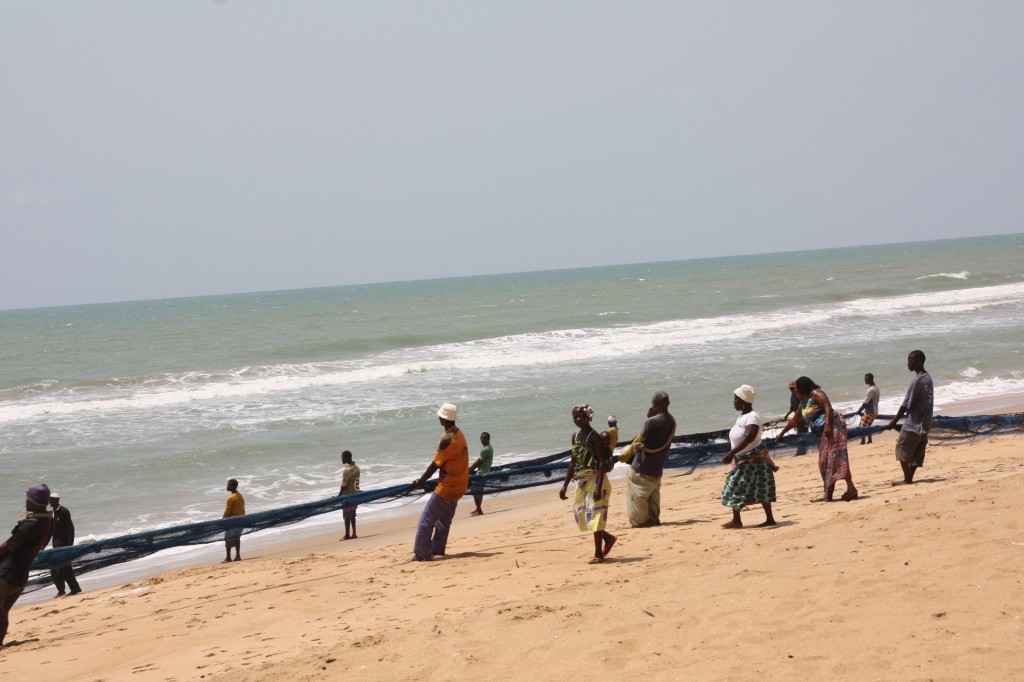 Nothing unusual in that sight either.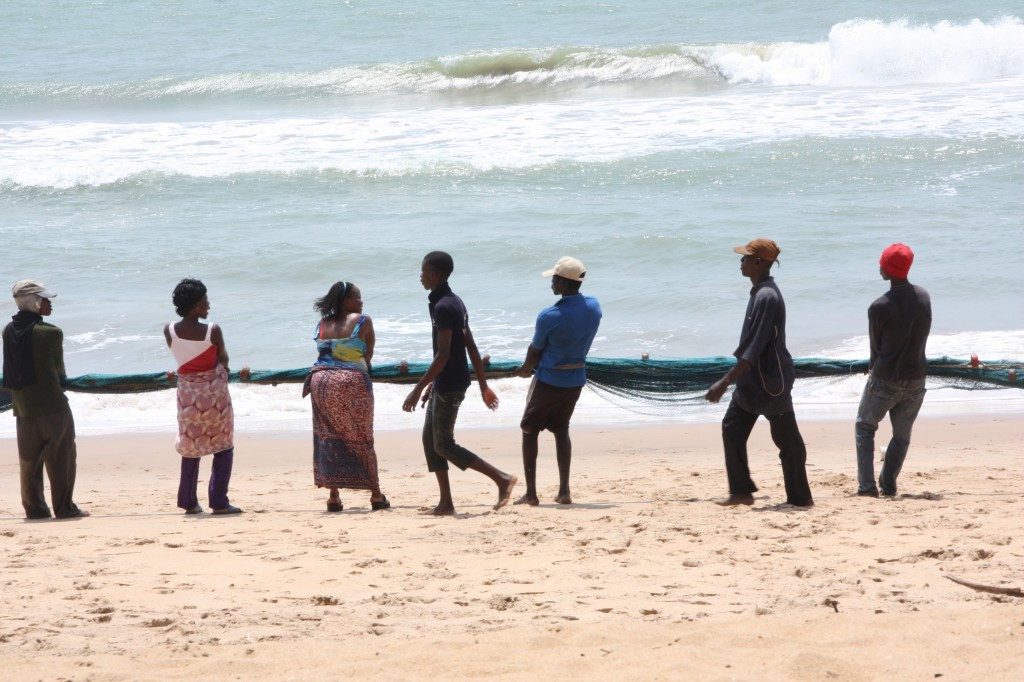 What was unusual was what they caught.
Let's me warn you. While I found this fascinating to observe, most others around me couldn't stand to watch and averted their eyes. There was talk of pooling money to offer to buy the creature and set it free, although in the end this didn't come to pass.
I'm not posting anything graphic here, but scroll at your own risk if you don't want to see a cute sea animal no longer living happily in the sea.
*
*
*
*
*
I was lounging up under the paillote so was quite far away. Flynn, however, was down by the water with his grandma and got a front row seat.