Who knew that Benin had a zoo? Not us, until recently. And now that Flynn is obsessed with all four-legged creatures we figured we really better go. Plus, it's located in nearby Porto Novo where we have some friends we wanted to visit. Perfect.
It's not exactly the most impressive zoo known to man. Two lions, two baboons, a couple peacocks, some big iguanas, a small crocodile and a fox round out the collection. (Plus hundreds of rabits, but apparently some people got sick recently after touching them so they're now off limits. Probably a good idea.) But it was something different to do, and in Benin you take all the day-trip opportunities you can get.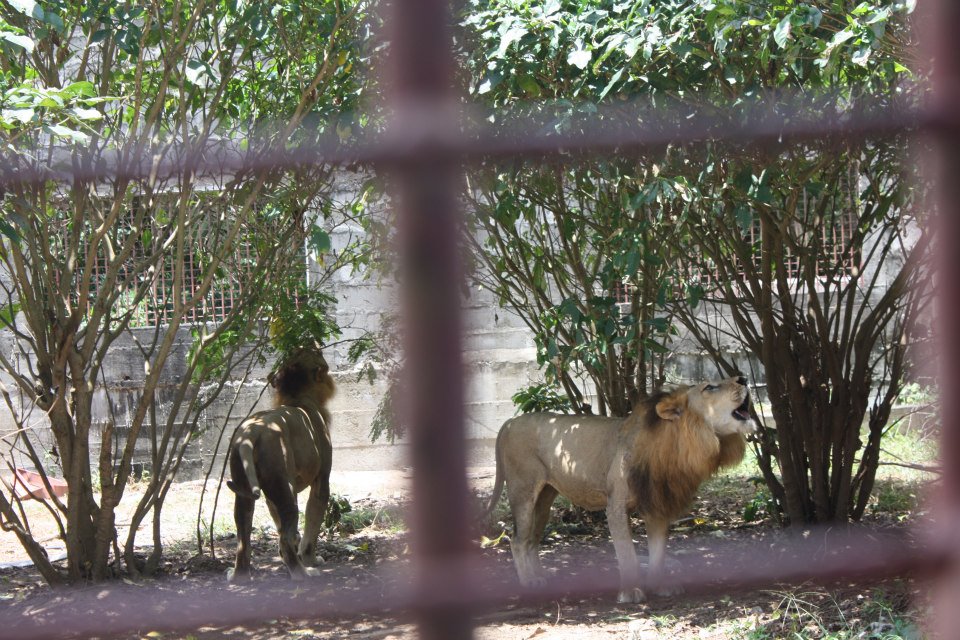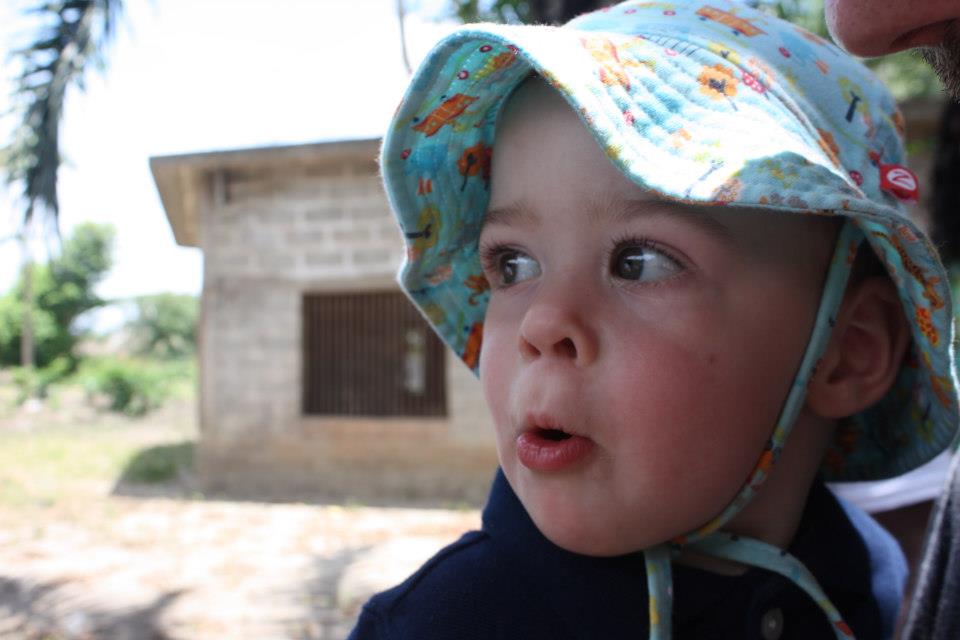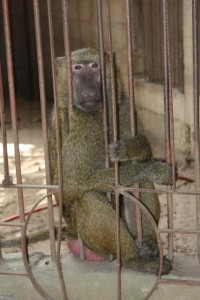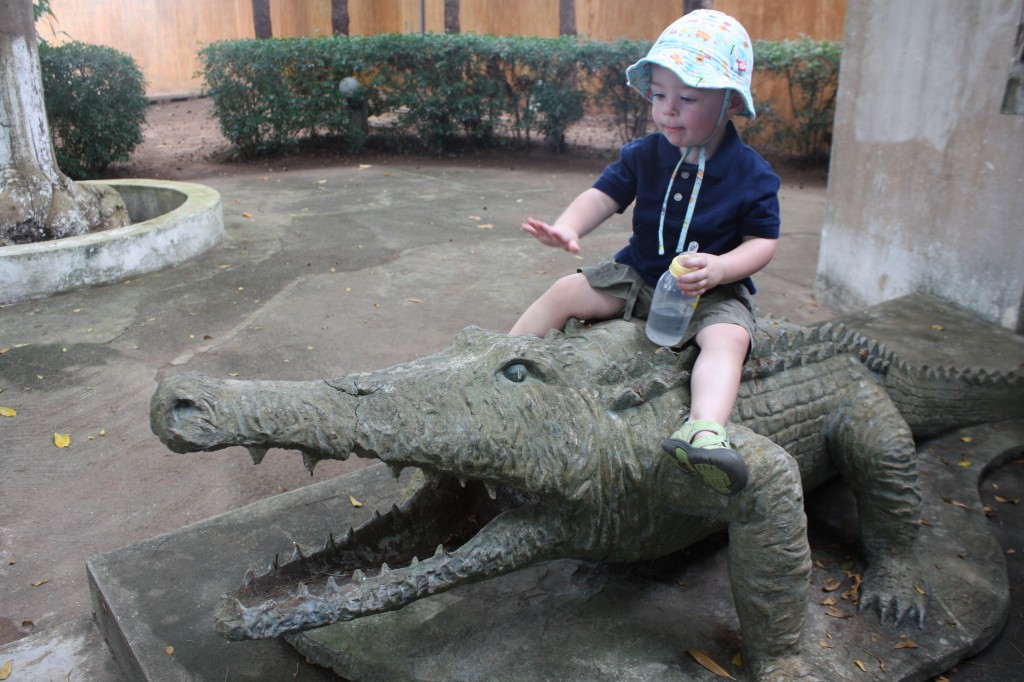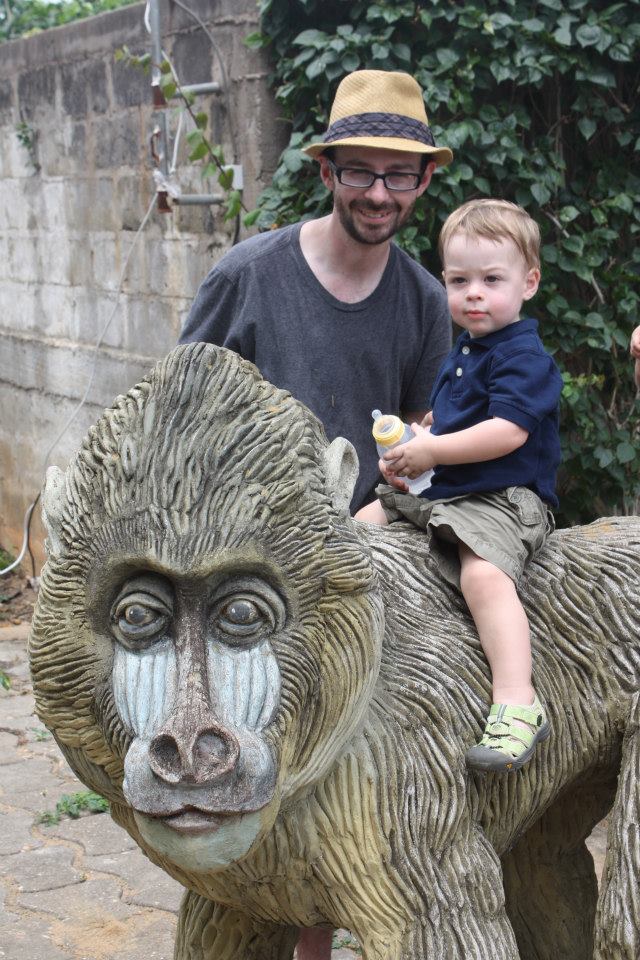 Go figure, Flynn was unimpressed by the zoo animals. That stinker. But the day wasn't a total animal-related bust. After the zoo we visited our friends' house. "Fisssssssssshhhh!" Flynn yelled, racing toward their fish tank. Again. And again. And again. Luckily we somehow managed to survive the afternoon without him capsizing the tank of his new fish friends. Barely.