A month or two ago I invited a young girls soccer team to the American Cultural Center to watch a documentary called Kick Like a Girl, about a girls soccer team in Utah that was so good they started playing in a boys league.
It's a funny little documentary. In introducing herself one of the little girls says, "When people hear my family is from Utah they think we must be Mormons. We are NOT Mormons. I don't know what we are, actually, except I do know one thing. My mom says we are definitely DEMOCRATS."
Okay, you won me over.
But anyway, the Beninese girls soccer team really liked the film. They liked it so much that they decided to challenge a boys soccer team to a match, just like the girls did in Utah. And they invited me to come cheer them on. Which I of course did.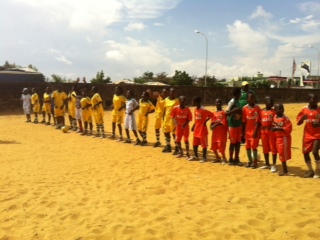 I brought Flynn and Andy along too, and I notified members of the local press in case they were interested in covering it. Turns out they were. They came in droves.
Unfortunately, though, the TV camera crews decided that even more interesting than a girls vs. boys soccer game was a little white American toddler running around blowing bubbles with dozens of Beninese children. I haven't watched the news yet but I'm a little scared that Flynn is going to get more airtime than the soccer players.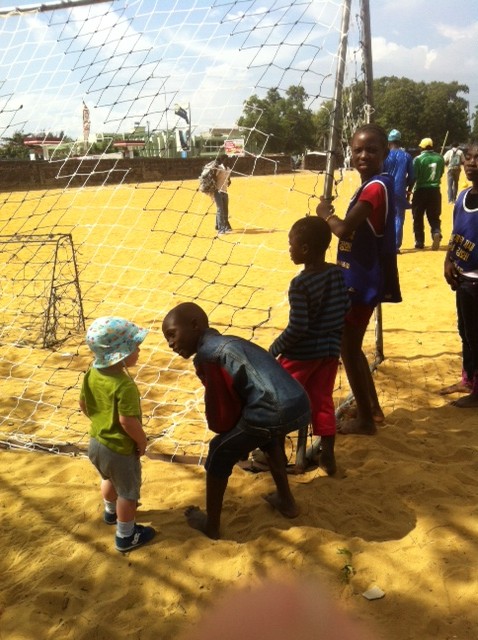 But… the girls won the game 3-2! In the boys' defense, though, the girls were all at least a foot or two taller than them. It may not have been evenly stacked.