How did I spend my afternoon at work? Oh, you know, no big deal. I was just out and about with a python draped around my neck.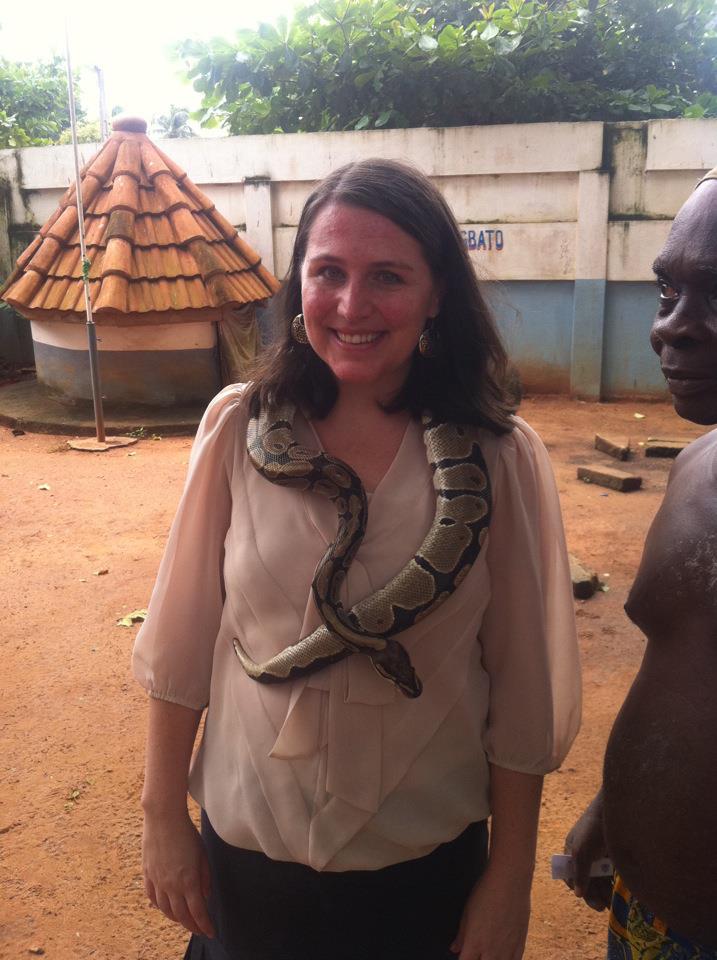 The python temple in Ouidah is one of Benin's notable cultural sites, and so a few members of the American Cultural Center team made a quick stop today before a meeting and performance at another nearby cultural institution, CIAMO. The singing schoolchildren were way cuter than the snakes, I assure you.
It would have been a pretty perfect afternoon had I not been glued to my BlackBerry anxiously watching for news about my onward assignment. Nothing yet, folks. Maybe tomorrow.