I'll admit I was feeling a little down over the last few weeks as I saw Santa picture after Santa picture take over my Facebook news feed. It's hard to be away from family and from the United States in general during the Christmas season, especially when you're  somewhere that flip flops and summer dresses are appropriate attire. No snow, no pine trees, no peppermint hot chocolate. It just doesn't feel very Christmas-y. And to make matters worse, poor Flynn wouldn't even get to have a Santa picture from his very first Christmas.
Well, guess what!
I was out grocery shopping yesterday at Erevan, the giant supermarket I've written about before, and what did I find? Santa! Flynn was home with Andy, but I high tailed it out of there immediately to fetch him. Back at Erevan, we produced this beauty, which is possibly the most amazing first Santa picture there ever was, if I do say so myself: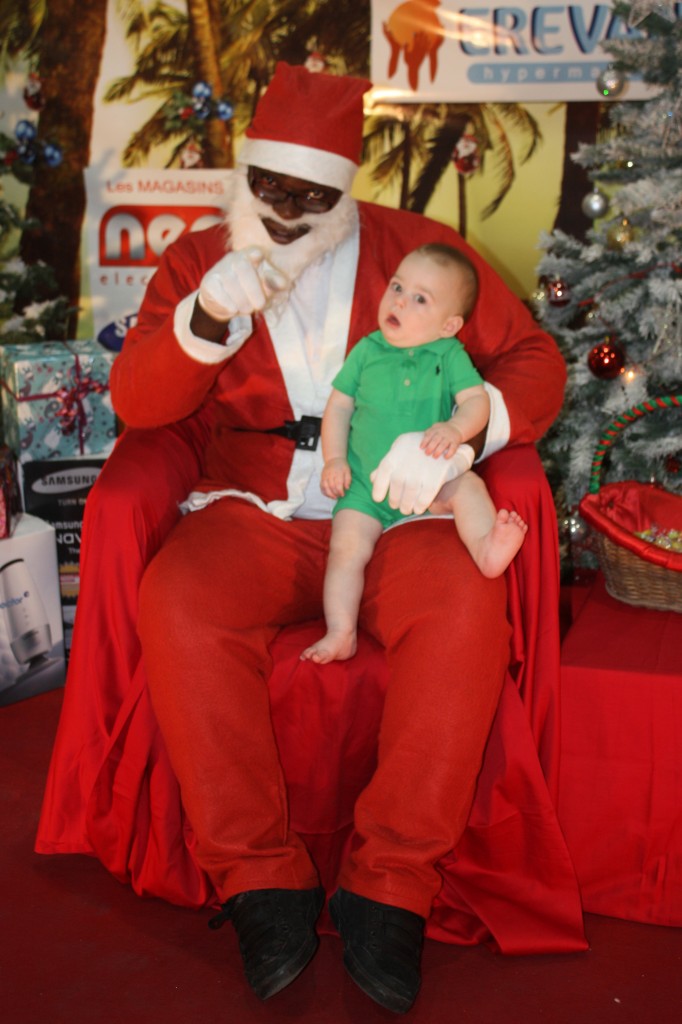 Foreign Service friends, can you compete? If we stick with this career path I imagine there will be many more non-traditional milestone pictures to come.