Back home I'm not a huge fan of fast food, and I'm even less of a fan of chain restaurants. However, your priorities change when you live in West Africa. I couldn't be more excited that a South African fast food chain just opened up shop in Cotonou. Actually, it seems to be three separate chain restaurants located in the same building, like a miniature mall food court, minus the mall. There's Debonaires Pizza, which also has subs and chicken wings; Steers, which specializes in burgers and sandwiches; and an ice cream joint whose name I can't remember.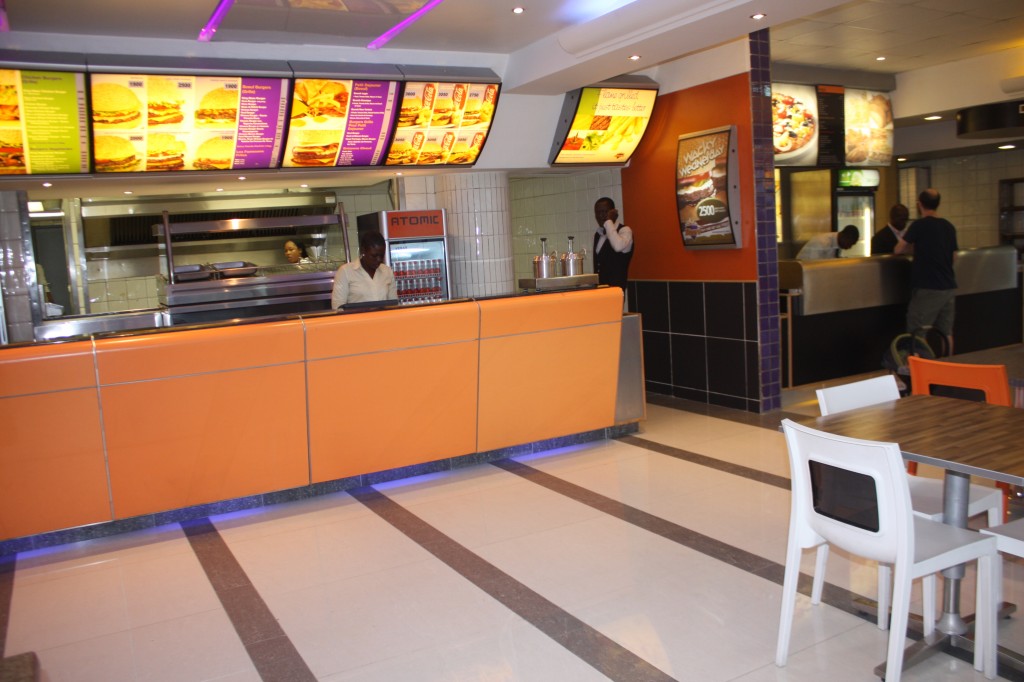 Andy's over in the corner ordering pizza — surprise, surprise.
Those of you reading in the United States cannot possibly appreciate how amazing it is to have a restaurant that looks, well, like this: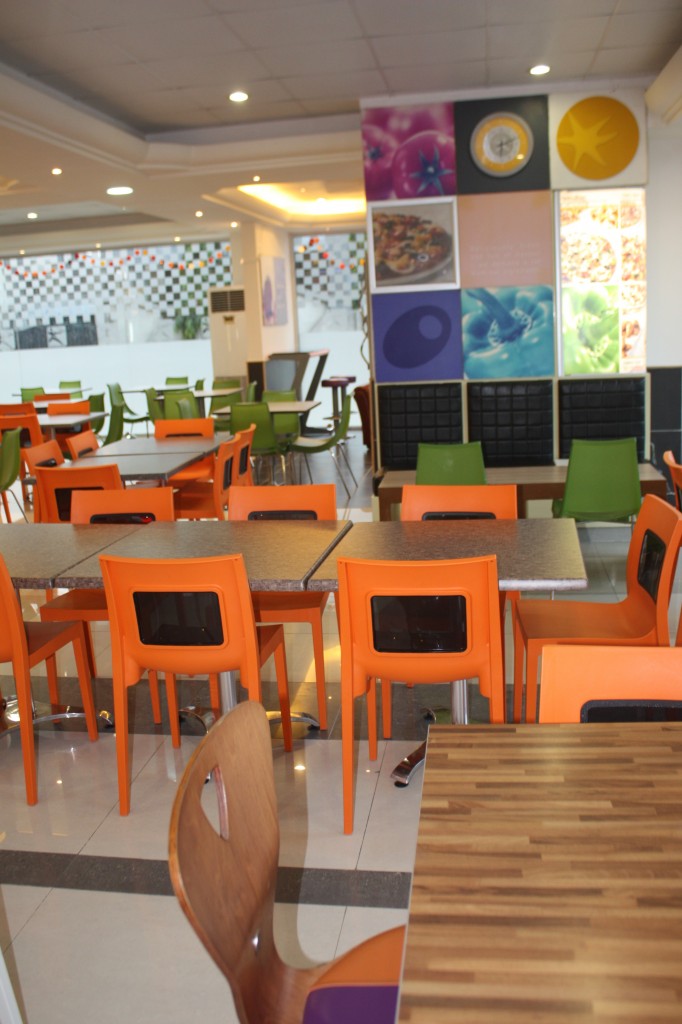 It's definitely a nice respite from ordinary life in Benin, which entails things like, oh, having to navigate through a herd of cows.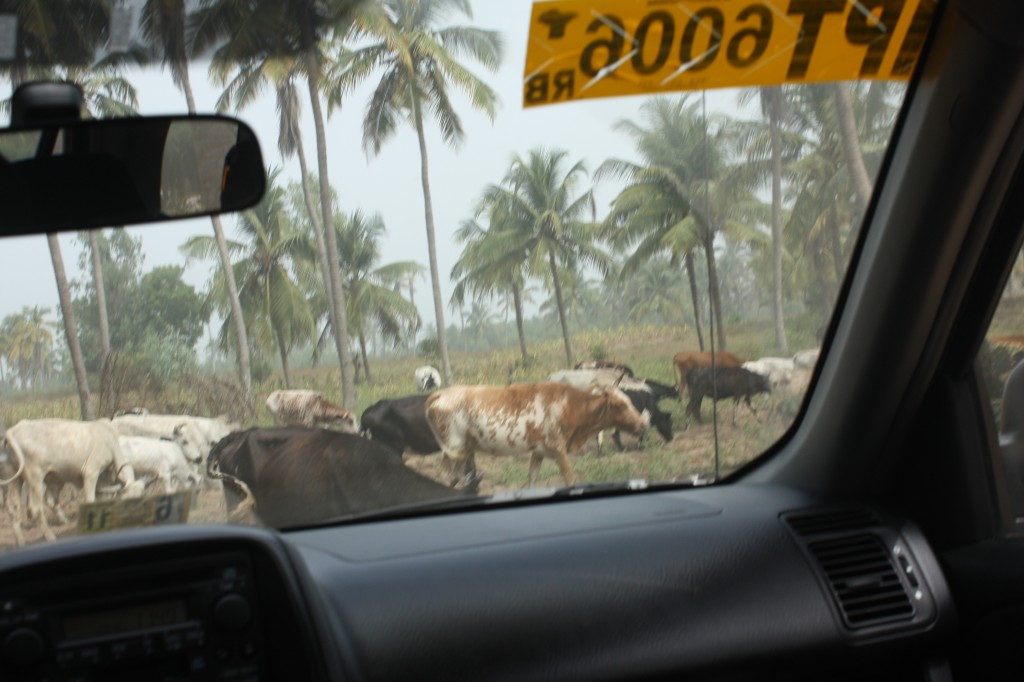 Score one for the cows then, but score one for us later as we ate delicious, delicious burgers. They were much tastier than the pizza, but since the pizza is half the price of other pizza options in town, we'll probably be eating it again too.