We had some friends in town this weekend, and one thing we did was visit the artistans' market — one of the few tourist attractions in Cotonou. It's actually a lot bigger than I expected. This is just one of many strips of vendors: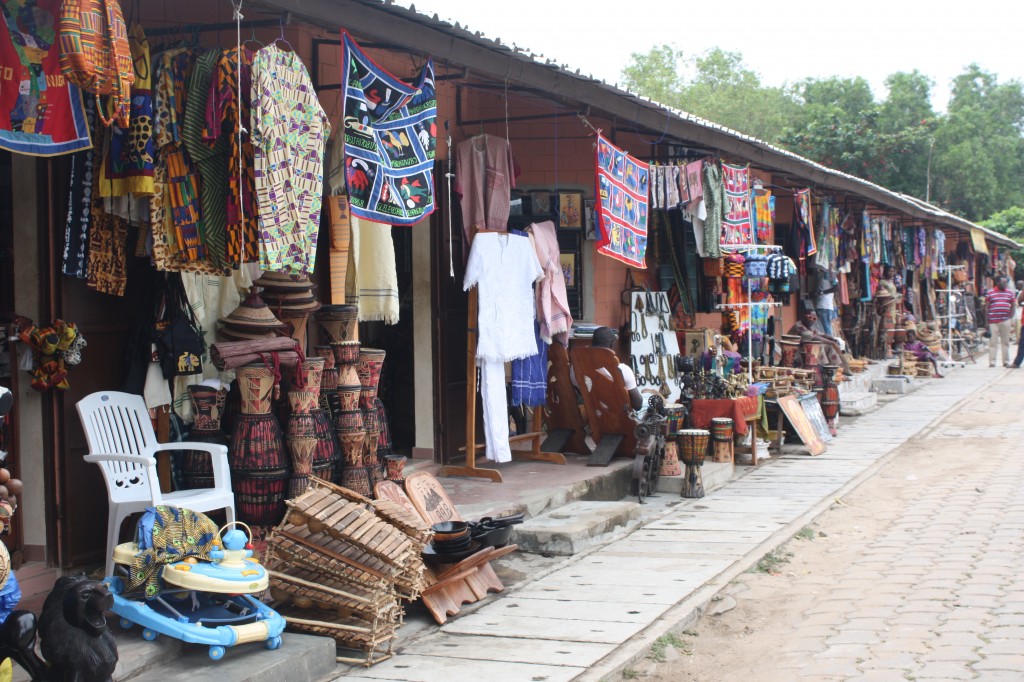 What can you find there? Masks, statues and lots of other things carved from wood. Leather sandals. Silver and beaded jewelry. Big, colorful batiks. Musical instruments. And much more.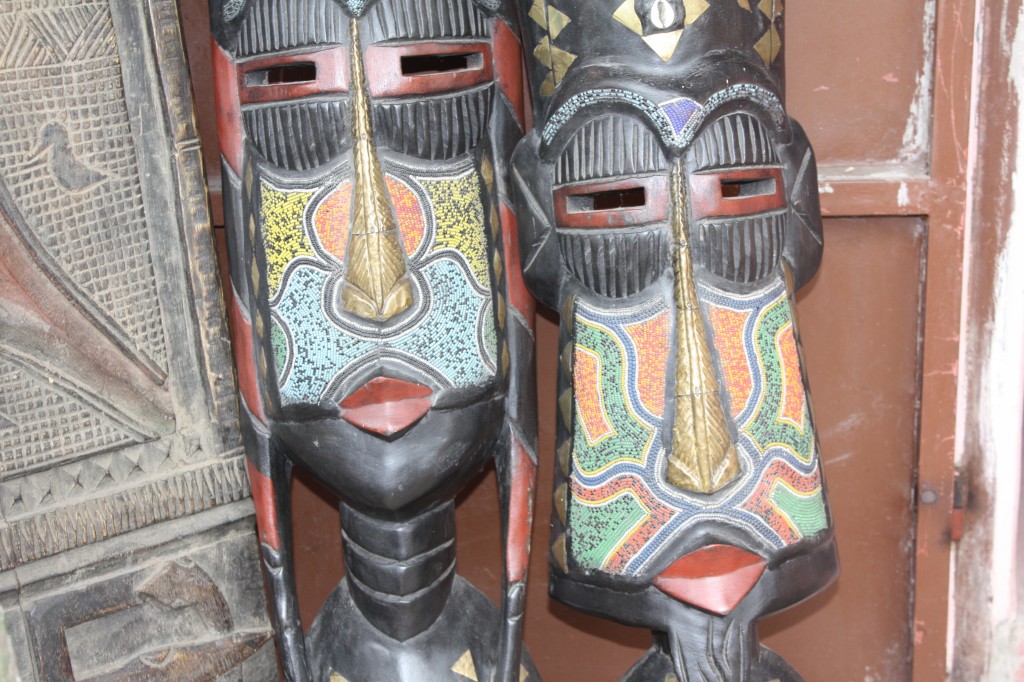 Andy and I kept getting separated, and I would eventually find him negotiating a price with a vendor for some object that he didn't really even want. "I keep getting suckered in!" he'd explain.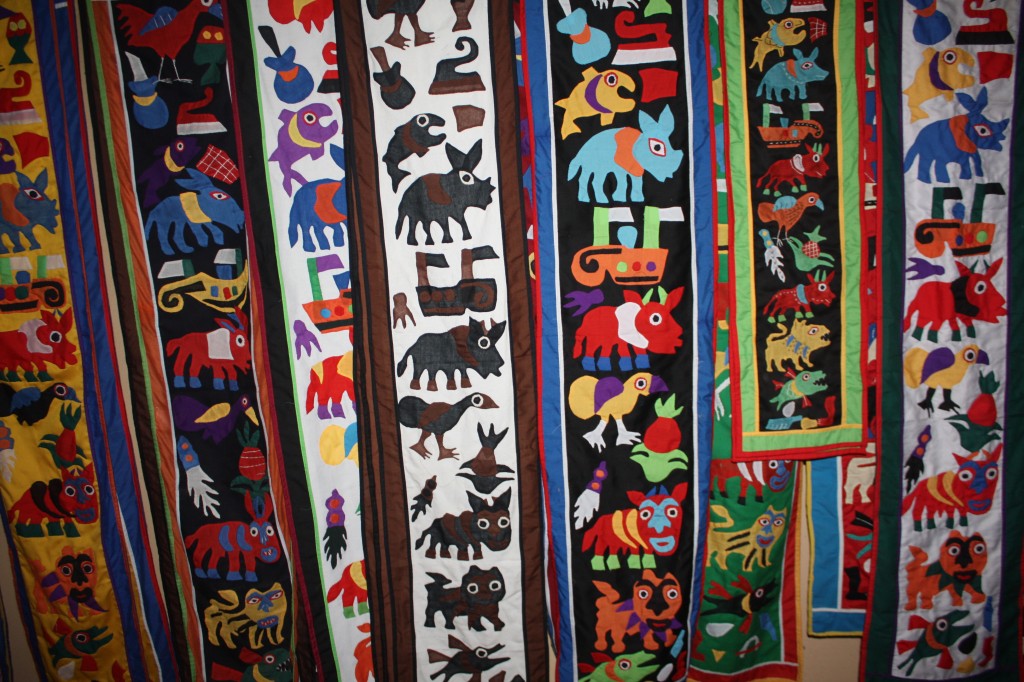 The problem was Andy's lack of willpower, not the vendors. They were actually very friendly and not nearly as aggressive as other places I've been.
We didn't buy anything on this visit, but we look forward to returning to find things to fill the many empty spaces on our big white walls.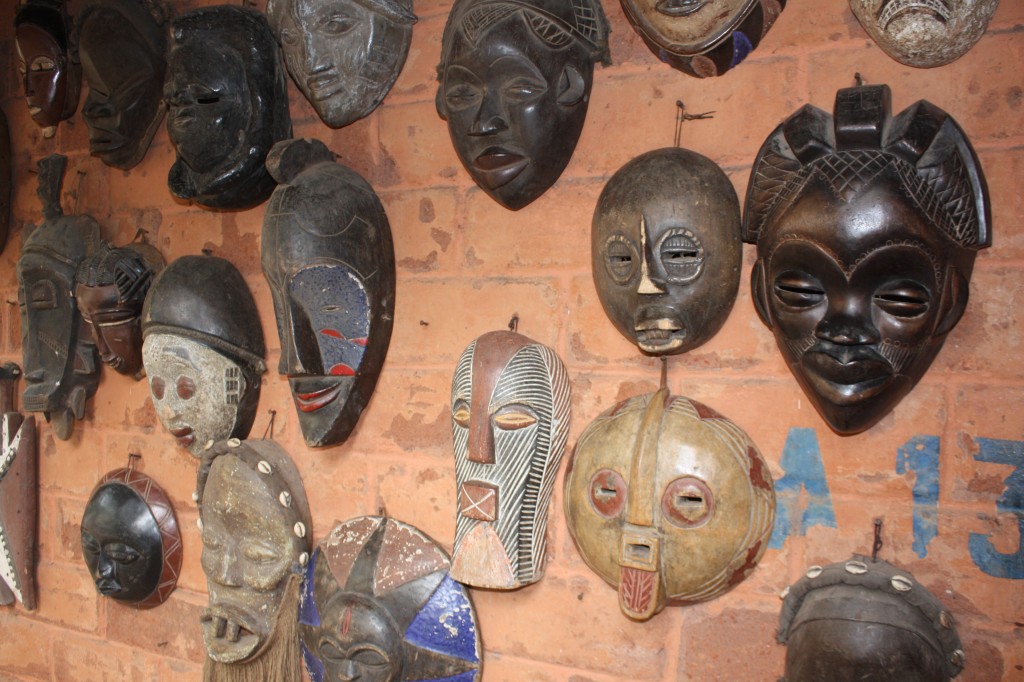 As for Flynn, he looks forward to returning to meet some more Beninois babies. He had staring contacts with the few whose paths we crossed on this visit.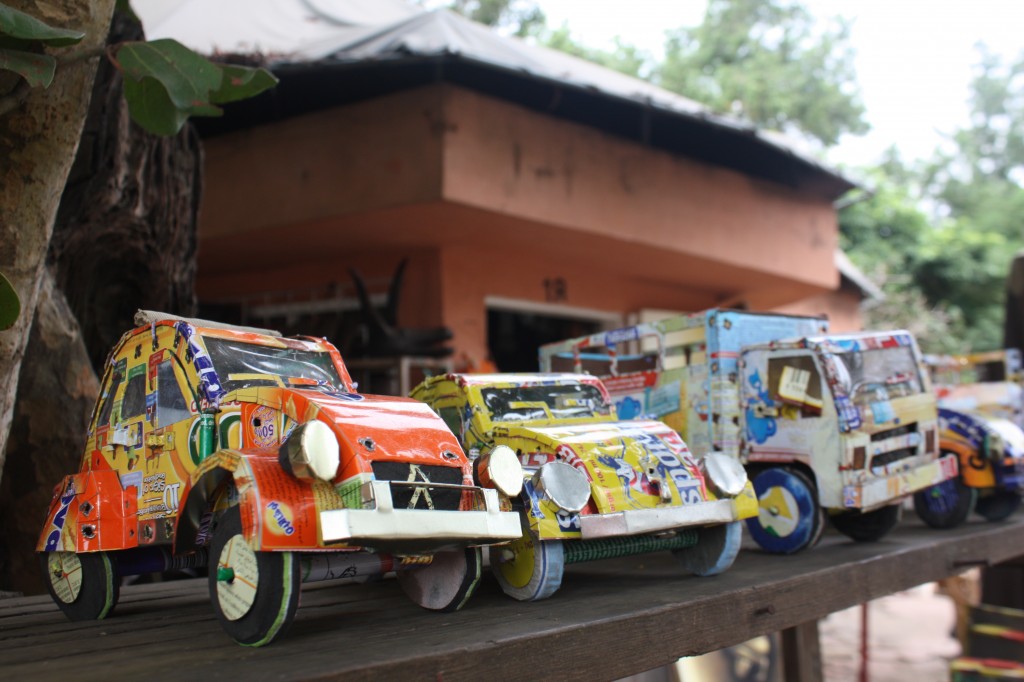 And maybe next time he'll get a toy, too.