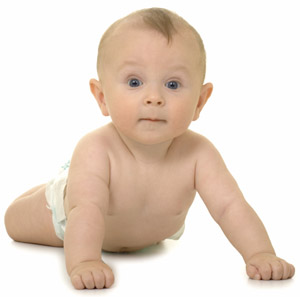 It started with the cafeteria cashier as I bought my morning (decaf) coffee. "Do you know the gender?" Then, a stranger on the elevator. "How are you feeling?" Next, as I was waiting in the lobby to meet a press contact, a CNN anchor on her way to do a Japan report. "Congratulations on the addition!" And later, one of the highest ranking officials in the African Bureau, whose interview I oversaw. "When's the baby coming?"
And that was all before noon.
Yes, people love babies alright, even before they've arrived. People who otherwise would have no reason to talk to me just start chatting about my pregnancy and then sometimes about their pregnancy or their wife's pregnancy too. And I don't think they're just making polite small talk either, because you see this warm glow come over their faces, like they actually want to know what names we're considering or how long I'm staying home or whether it will be my first.
In addition to the strangers who speak up, there are dozens more who shoot me a smile as we pass in the hallways. I've walked the hallways of Main State before. Trust me, I never used to get that sort of reception.