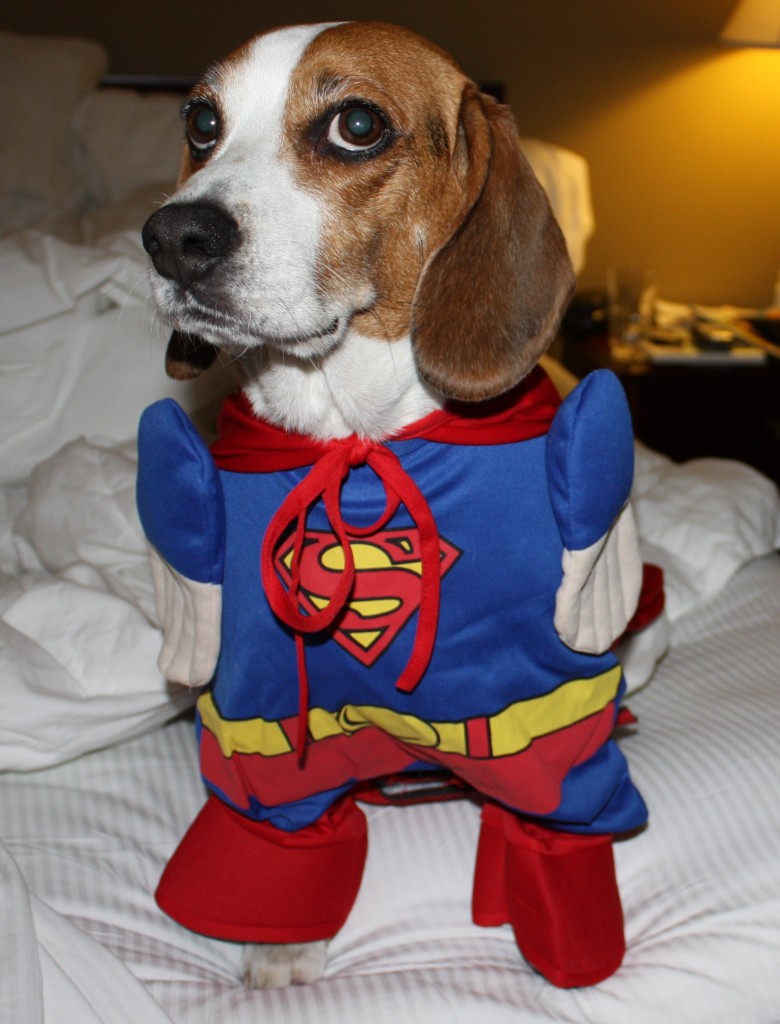 Do I look happy? Yeah, exactly.
But… good news for me! Come early May, I will finally be off the hook. My owners will have a baby to torture with this sort of stuff!
It seems like my owners are pretty excited about this news too, although I'll let them tell you more about it themselves later.
As for me, I'm enjoying my stay at what I've come to refer to as my Ohio vacation home. There are so many rooms to sniff, and a yard too. And I don't get abandoned as much during the day. And despite an accident on white carpet, they still give me lots of treats. And most importantly, there are no costumes whatsoever.