I finished my second triathlon over the weekend.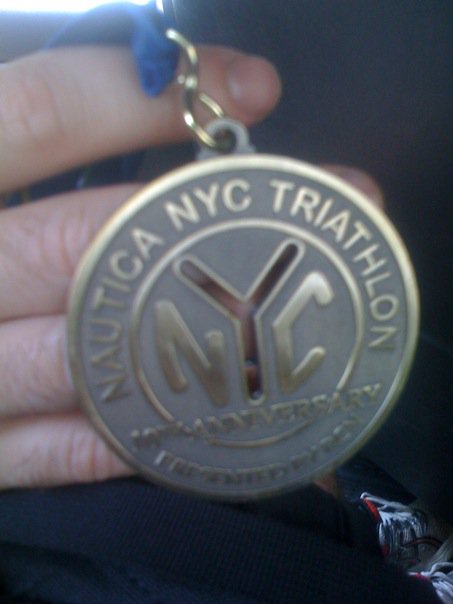 It's strange to think that by next year I'll be far away in Benin and couldn't participate in the NYC Tri even if I wanted to. Not that I want to. My old man knees are crying out for retirement.
Alex and I are eyeing the Marathon de Paris, however. It would be a great way to see the city, although I think my knee just gave me a dirty look.