As a kid, when the newspaper showed up, I didn't grab the comics section; I took real estate. I'm not sure why. My parents were always interested in architecture and antiques and probably somehow inadvertently passed this interest down to me. I loved scanning the listings for homes with hardwood floors, wraparound porches and original details.
Living in NYC, I was a regular on real estate and restoration blogs. I sometimes even went to open houses for fun. Of course, seeing as how I neither have a trust fund nor work in finance, I could never afford to buy property there. Well, that's not entirely true. Right before the Foreign Service became a reality Andy and I were toying with the idea of becoming NYC homeowners, but our budget would put us in, at best, a 700-square-foot two-bedroom in a less than desirable neighborhood probably an hour from work. And we'd be paying that off for 30 years. Hardly ideal.
So, fast-forward to the present. We're currently living in Rosslyn, an area that's convenient and safe and totally fine, but also a little soul-crushing for someone who gets so much pleasure from old, quirky architecture. (Andy's description of Rosslyn in a previous post is spot on: "The dominant architectural style appears to be 1990s Corporate Apartment.")
One day when I was feeling a little sorry for myself and wishing I'd done more research before committing to our DC digs, we decided to venture out to explore neighborhoods that seemed more our speed.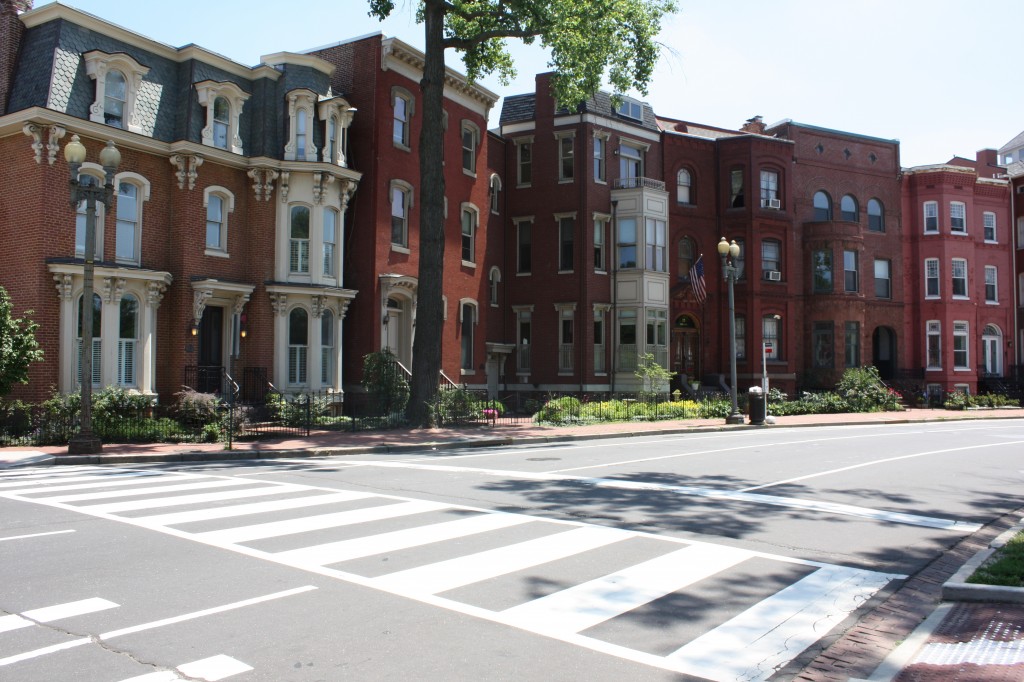 These pictures were taken around Logan Circle. Love it! Upon returning home we promptly hopped on some real estate sites. Prices aren't cheap by any stretch of the imagination, but they're also not in the it's-never-in-your-wildest-dreams-going-to-happen range we grew accustomed to in NYC.
Interesting.
But just because we can own, should we? I realize real estate is a much smarter place to stash our money than in the low-yield savings account it's mostly now all in. (I know, I know. I keep meaning to get on this.) I also of course love the idea of having a house to decorate and restore however I like. And the potential to get some rental income while we're overseas doesn't hurt either.
At the same time, not having a trust fund or finance job isn't actually the biggest reason I've made it to age 28 without buying property. Truth be told, there's something very appealing to me about being untethered.
What about other FSOs out there? Why did you decide to become a homeowner, or why are you holding out?