So, we'll be moving to a part of the world where most meals feature ocean-dwelling creatures. (See here and here, for instance.) I'm excited about fresh and plentiful seafood, but Andy? Not so much. But he's being a good sport and even trying to prepare his palate. In Annapolis over the weekend he shocked me by ordering this crab cake sandwich: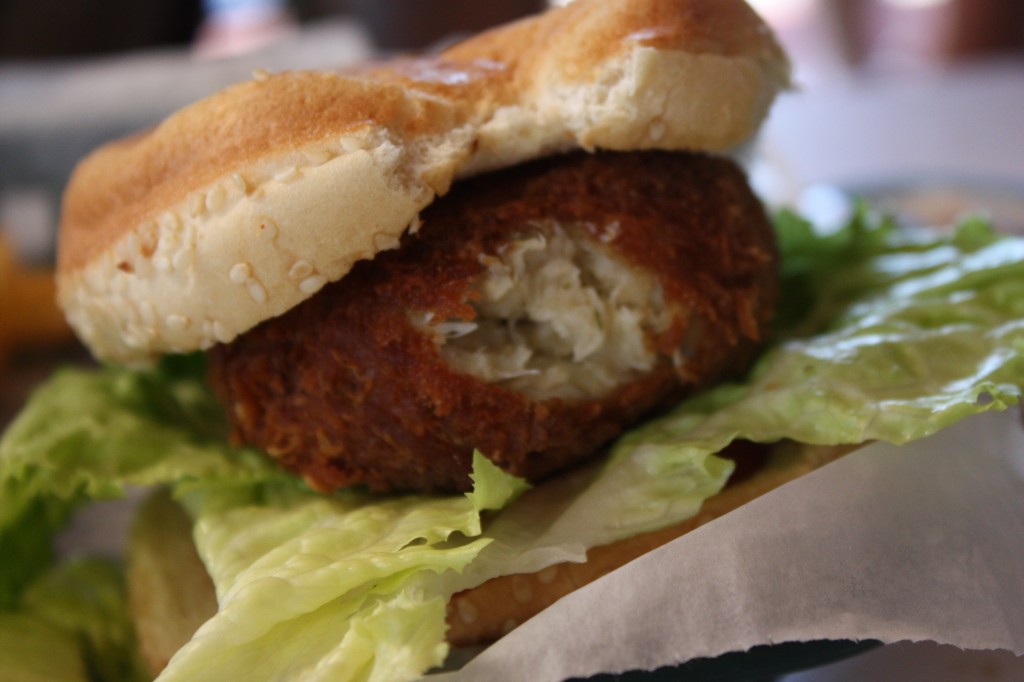 He even finished the whole thing!  The verdict: "Tastes like a ham sandwich dropped on the bottom of a boat." Well, it's a start.
More pictures from Annapolis…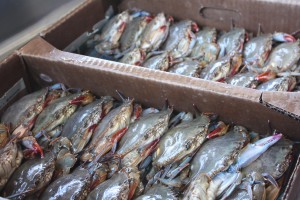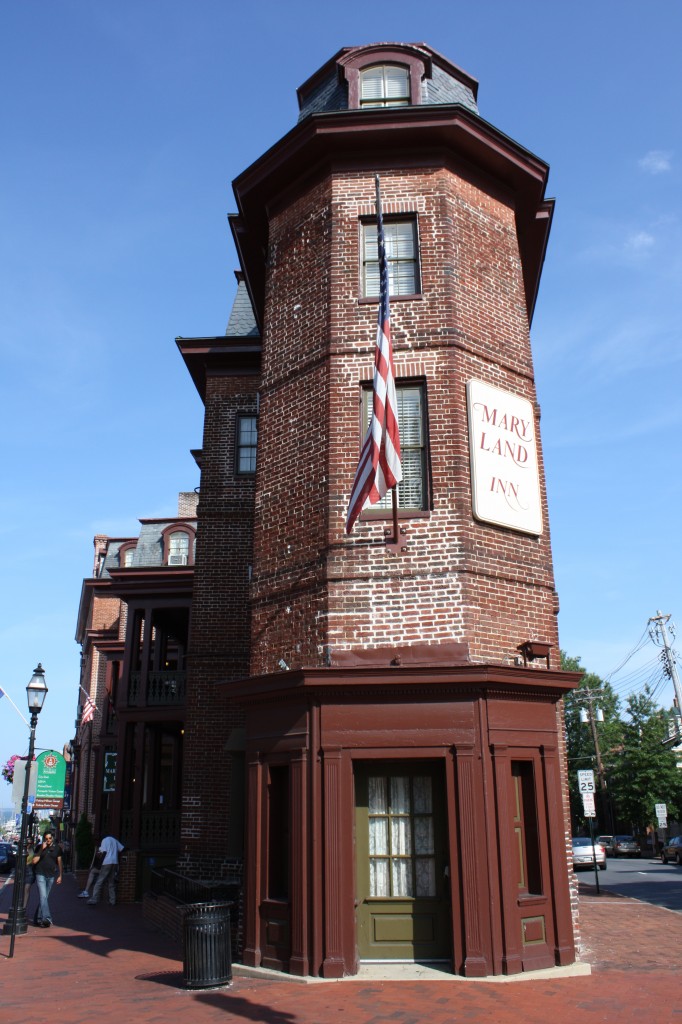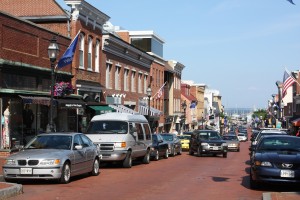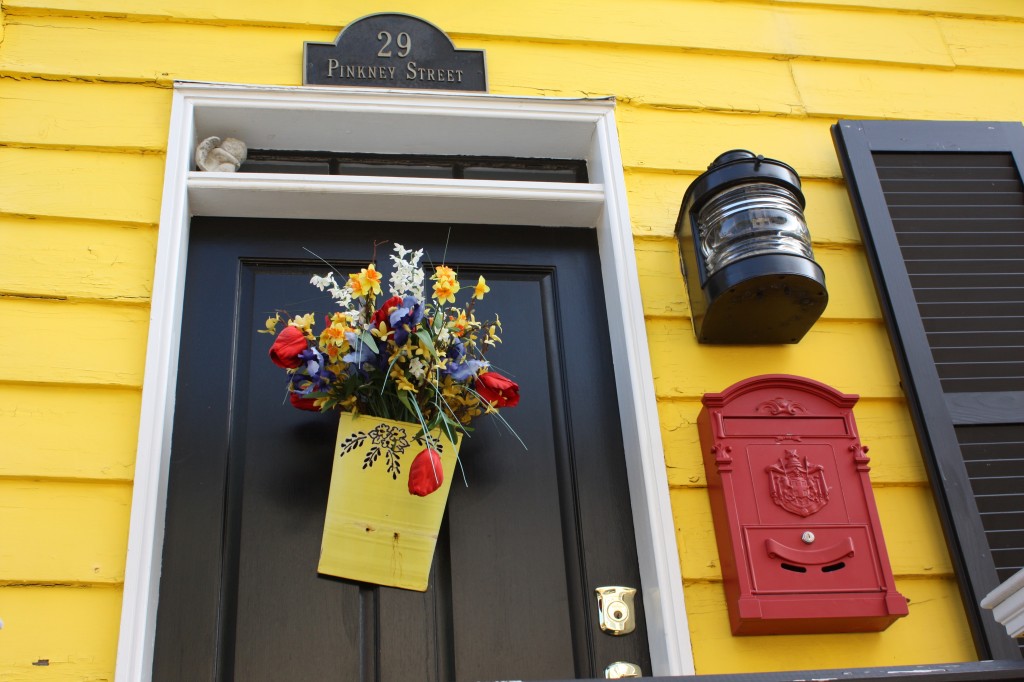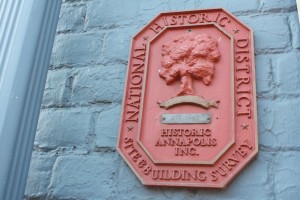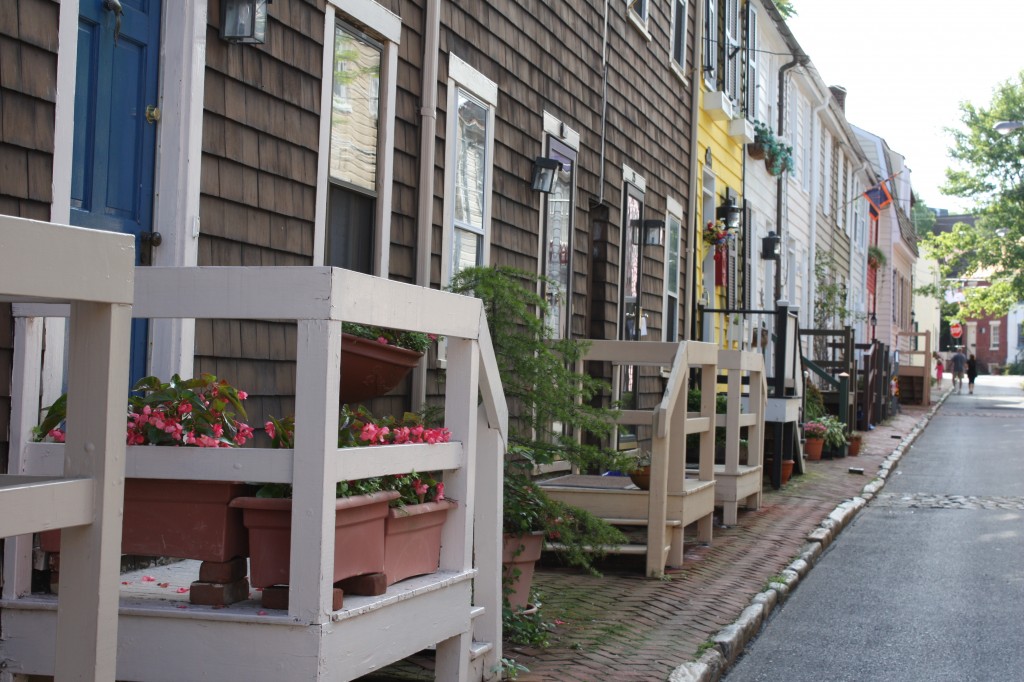 Downtown Annapolis was fun to see, although honestly it's a bit too Disney-fied for my tastes. It's one of those places that clearly used to be totally cool, and might still be pretty cool if you're somehow able to overlook the fact that no one hangs out here anymore besides tourists. The architecture is lovely, yes, but when I travel I prefer to see how locals actually live. I'd imagine other FSO-types share this desire — am I right? Isn't that interest at least in part what draws us to this bizarre lifestyle?
Anyhow, Andy and I had a better time when we ventured away from the commercial strip downtown. We strolled down residential streets and crossed a bridge to a crab shack whose parking lot only had MD license plates.
And now we're thinking ahead to future weekend trips. Any suggestions?